Arunachal Pradesh Foundation Day 20th February 2023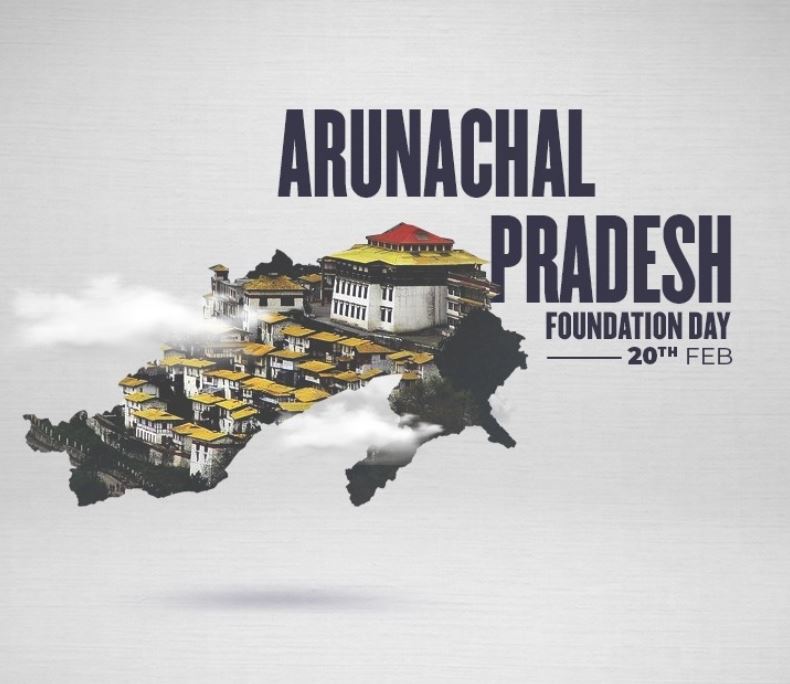 Arunachal Foundation Day is celebrated annually on 20th February in the state of Arunachal Pradesh in India. The day marks the formation of the state of Arunachal Pradesh as a union territory on 20th February, 1987, and its subsequent elevation to a full-fledged state on 20th February, 1987.
Arunachal Pradesh is a state located in the northeastern region of India and is known for its rich cultural heritage, diverse tribal communities, and breathtaking natural beauty. The state is home to a number of important pilgrimage sites and is a popular destination for adventure tourism, such as trekking, rafting, and camping.
On February 20, 1987, it became a state after being created from the former North-East Frontier Agency (NEFA) region. To the south, it shares a border with the states of Assam and Nagaland. It shares international borders at the McMahon Line with China in the north, Bhutan in the west, Myanmar in the east, and a disputed boundary with Bhutan in the north. The state capital of Arunachal Pradesh is Itanagar. By area, Arunachal Pradesh is the largest of Northeast India's Seven Sister States. The 1,129 km border between Arunachal Pradesh and the Tibet Autonomous Region of China.
Adi, Nyshi, Singpho, Galo, Tagin, Apatani, and other major tribes make up the state. Idu-Mishmi, Digaru-Mishmi, and Miju-Mishmi are the three sub-tribes that make up the Mishmi tribe.
Both the People's Republic of China and the Republic of China both claim a significant portion of the state as being a part of South Tibet.
Arunachal Foundation Day is an important day for the people of Arunachal Pradesh, as it celebrates their cultural identity and rich heritage. On this day, various cultural programs, competitions, and events are organized throughout the state to showcase the rich cultural diversity and traditions of the different tribes and communities.
The day is also an opportunity to reflect on the progress and development of the state and to set new goals for the future. It is a time for the people of Arunachal Pradesh to come together to celebrate their identity, unity, and shared aspirations for a better future.
So let's take a moment to celebrate Arunachal Foundation Day and acknowledge the rich cultural heritage, diversity, and beauty of the state of Arunachal Pradesh!