Chhatrapati Shivaji Maharaj Jayanti 19th February 2023 – History, Facts and Significance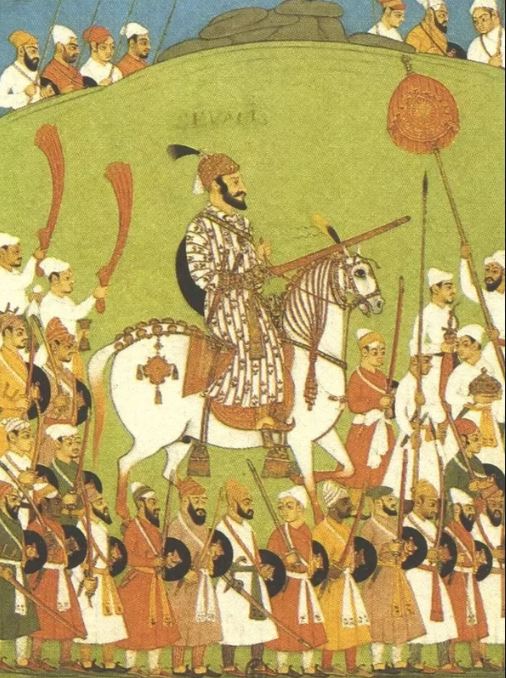 "Never bend your head always hold it high"
Founder of the Maratha Empire, born on 19th February 1630 in the hill-fort of Shivneri, Chhatrapati Shivaji Maharaj was a great warrior and one of the bravest, sensible rulers of India who always respected people of all religions. He always fought with the rulers, not with religions.
Why do we celebrate Chhatrapati Shivaji Maharaj Jayanti?
Every year on 19th Feb Chhatrapati Shivaji Maharaj Jayanti is celebrated in India to commemorate the birth of Shivaji Maharaj and to inspire our young generation about his leadership, braveness, and battles he fought for the honor of Maratha kingdom. Mainly in Maharashtra, Goa, Karnataka, Telangana it is celebrated on a large scale.
Who started Chhatrapati Shivaji Maharaj Jayanti?
Mahatma Jyotiba Phule founded the tomb of Shivaji Maharaj in Raigad and then in 1870 first Chhatrapati Shivaji Maharaj Jayanti was celebrated in PUNA(known as Pune).
Portrait of Chhatrapati Shivaji Maharaj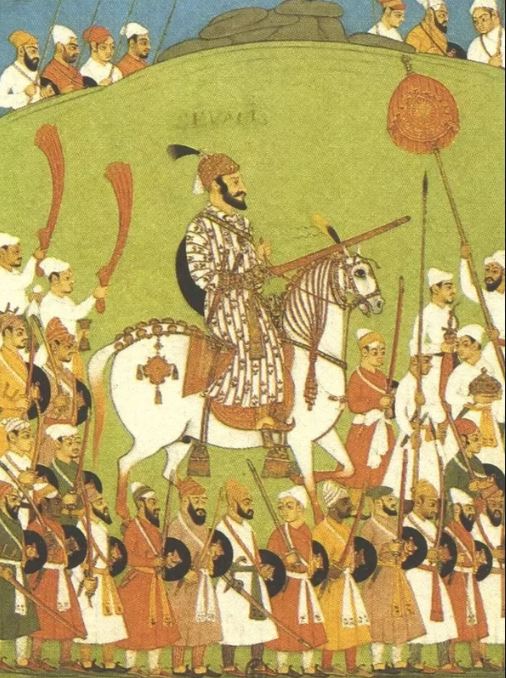 In 1672 Niccolao Manucci(An Italian writer famous for his memoir about the Indian subcontinent during the Mughal era) asked meer Mohammad to draw portraits of 56 kings in India and among all kings, one portrait of Chhatrapati Shivaji Maharaj was also dawned. It is said that Original copy is available at the Museum of Paris.
Maratha army of Chhatrapati Shivaji Maharaj
In the 17th century, Chhatrapati Shivaji led to the formation of Maratha warriors to dominate the Mughals. He was one of the Kings who has formed the Naval forces to defend the coastline side of Maharashtra. Forts in Jaigad, Vijaydurg, Sindhudurg is an example of his tactics. His army contains the warrior from all caste and religions. As per the scholars around 66000 soldiers were Muslim in his army.
Famous Chhatrapati Shivaji Maharaj-Afzal khan combat
On 10 November 1659 One on One battle took place between Chhatrapati Shivaji Maharaj and Afzal khan at the foothills of Pratapgad fort. Both sides mutually agreed to take one sword and one follower but later Shivaji suspected foul play from Afzal khan, so he wore armor beneath his clothes, a bagh nakh (metal "tiger claw") on his left arm, and had a dagger in his right hand. In the battle, the dagger of Afzal Khan was stopped by Shivaji's armor, and the arms of Shivaji inflicted deadly wounds on the Afzal Khan. This was a huge win for Shivaji and after the victory, a grand review was held by Shivaji below Pratapgarh.
Spectacular Forts of Maharashtra built and captured by Chatrapati Shivaji Maharaj
Shivneri Fort- Birth place of Shivaji
Raigad Fort-The hill fort is located in the Sahyadri mountain range and was the capital of the Maratha Empire.
Sindhudurg Fort-Located at the Malvan town in Konkan region was constructed by Chatrapati Shivaji Maharaj .
Pratapgad Fort- The Battle of Pratapgarh between Shivaji and Afzal Khan was fought here.
Vijaydurg Fort- The fort was captured by Shivaji Maharaj, renamed it as Vijaydurg.
Torna Fort- Highest hill fort in the district of Pune at an elevation of 1,403 metres .
Purandar Fort-It was the birth place of Sambhaji
Sinhagad Fort-Known for Battle of Sinhagad fought by Tanaji Maulsare
Swikriti Dandotia