India Independence Day 2021
India is all set to celebrate its 75th Independence Day observed annually on 15th August. The Day marks the sacrifices that our freedom fighters made during the struggle against the British Empire. 15th August is declared as National and Gazetted Holiday to commemorate the Independence of our country from the British Empire. Unlike the previous year, this year the celebration will be totally different due to COVID-19 Pandemic, there will be low festive gatherings by following social distancing norms.
After the separation of India into two Nations, India got its Independence. India celebrates 15th August as the day of its sovereignty from the Britishers but now that was the past and becomes the history and now what remains is the glory of India's struggle.
Why this particular date 15th August is chosen for India's Independence
Well here are some events which give relevance to this day. On 5th July 1947, the British Parliament passed the Indian Independence Act provided for two dominions states i.e India and Pakistan. Britain king continued as the head of the state until it becomes a Republic State.
In 1929, Jawaharlal Nehru Ji demanded: "Poorna Swaraj" that is Complete Independence from colonial rule. 26th January was chosen for the Independence Day and even celebrated it from 1930 until India's got their full Independence.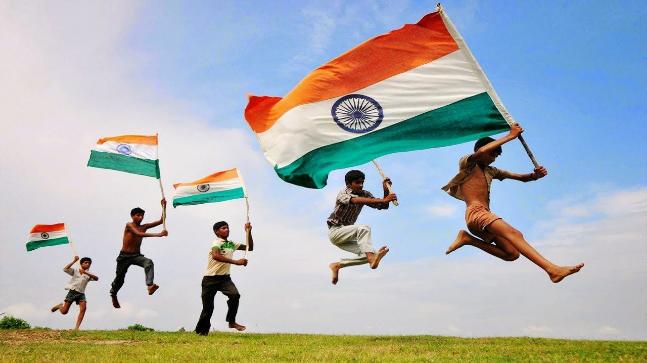 Britishers declared the end of the British rule on 15th August 1947. The British Parliament passed an Indian Independence Act which was based on the Mountbatten plan which clearly mentioned that the date of Independence will 15th August 1947.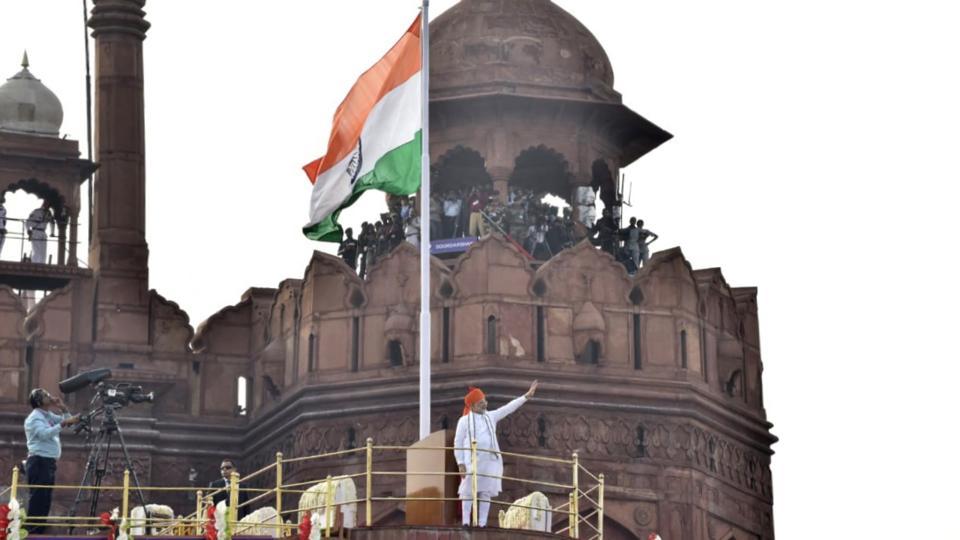 Independence Day celebration 2021
According to the Information, this year there will be a special corridor for the athletes who won the medals in Tokyo Olympics for their arrivals and movements , they will be seated next to the Prime Minister.
The celebration of this year's Independence Day will be completely devoted to fighters or warriors from Corona, including physicians, paramedic personnel, policemen, nurses, and other healthcare employees. According to the Home Ministry's advisory, COVID-19 warriors should be welcomed and their commitment and research should be appreciated in the fight against the virus. Further, following the precautionary steps against the pandemic, the Ministry of Health Affairs (MHA) has issued guidelines to be followed during the event.
"Apart from tight security, there will be an anti-radar Drone system will be used, so that any kind of drone should not fly over or near the Red Fort"
The Independence Day function at the Red Fort is only attended by soldiers and officers who have recovered from or tested the negatives for Covid-19. This year, schoolchildren won't be a part of the case. Independence Day is celebrated in the capital of India Delhi at Red Fort with full of enthusiasm by Hosting Flag which is done by the Prime Minister of India. Independence Day is also celebrated by students and teachers in schools, colleges, and other educational institutions to pay tribute to our country.
Traditionally, schoolchildren were a part of Independence Day festivities. Thousands of them turn up at the Red Fort to hear the speech of the Prime Minister. This time, a second official said, they would be absent at the event because of COVID-19. This year only 150 to 200 of them will be seated in the VIP enclosure which is compared to almost 1,000 in previous years.
To examine the function arrangements, Defense Secretary Ajay Kumar, visited the Red Fort last week and gave specific instructions that social distancing norms must be strictly adhered to, a third official said. While schoolchildren won't attend the festivities, National Cadet Corps cadets are supposed to be part of the event. Although if the condition of COVID-19 got wore then this year it will be a restricted Independence Day.
No Chief guest visited India for the celebration of Independence Day, however, on Republic Day occasion, every year Chief Guest is invited to attend parade and celebration.
Important Facts about India
->Seventh Largest Country by Area.
-> Second most Populous country after china and most populous democracy in the world.
->Shares land border with six countries i.e. Pakistan, China, Nepal, Bhutan, Bangladesh, Myanmar.
->Indian continent was the home to one of the oldest civilization which is Indus Valley Civilization.
->Along with 1.5 billion people, India is also a home for diverse wildlife. India has 120 National Parks,18 Bio-Reserves and 500 wildlife sanctuaries.
->India has no national language, Hindi is the official language of government.
->India has 22 constitutions recognized languages spoken all across the country.
->India has the third-largest Muslim population and it is highest among Non-Muslim majority nation.
->Indian film industry produces the world's most-watched cinema. It includes cinema in regional languages also like Bengali, Bhojpuri, Hindi, Kannada, Malayalam, Punjabi, Gujarati, Marathi, Odia, Tamil, and Telugu.
->Earliest styles of Asian martial arts, such as kalarippayattu, musti yuddha, silambam, and marma adi, originated in India.
->Chess is originated in India as chaturaṅga.
->Cricket is the most popular sport in India. Indian Premier League is the most-watched cricket league in the world and ranks sixth among all sports leagues.
About India
President: Ram Nath Kovind
Vice President: Venkaiah Naidu
Prime Minister: Narendra Modi
Currency: Indian rupee (₹)
Capital: New Delhi
Official languages: Hindi, English
Watch Video on India Independence Day
Swikriti Dandotia