International Day for Monuments and Sites 18th April 2022 Theme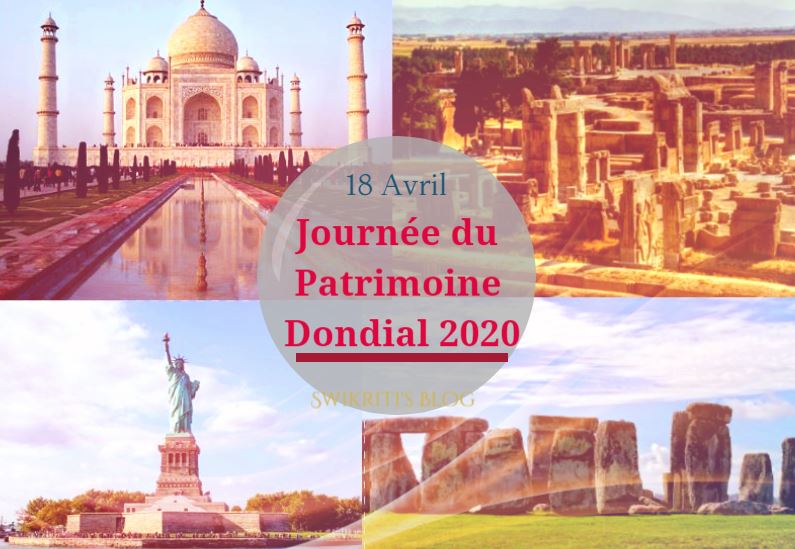 The International Day for Monuments and Sites is an international observance day which is also known as World Heritage Day, held on every 18th of April to celebrate the cultural importance of the world to make people aware of the importance of cultural monuments and sites and to preserve the world culture. This day offers an opportunity to raise public awareness about the cultural heritage diversity and the efforts to protect and conserve the monuments.
On 18 April 1982, at a symposium occasion organized by ICOMOS in Tunisia, it was proposed that the holding of the "International Day for Monuments and Sites" was held simultaneously around the globe. The Executive Committee approved this proposal, that presented the suggestions to the National Committees with concrete advice about how to coordinate this day.
The UNESCO General Conference also approved the proposal, which adopted a resolution at its 22nd session in November 1983 proposing that the Member States will examine the possibility of establishing an "International Day of Monuments and Sites" on 18 April each year. Traditionally, it was known as World Heritage Day.
Theme for International Day of Monuments and Sites 2022
On the occasion of International Day for Monuments and Sites, every year ICOMOS proposes a theme to celebrate this day. This year, the theme International Day for Monuments and Sites 2022 is entitled as Heritage and Climate.
ICOMOS declared the Cultural Heritage and the Climate Emergency in 2020, recognizing the potential of cultural heritage to enable inclusive, transformative, and just climate action by protecting all types of cultural heritage from adverse climate impacts, implementing risk-informed disaster responses, and delivering climate resilient sustainable development, all while maintaining equity and justice.
The ongoing conversation about the linkages of climate change and heritage is centered on climate justice and equity
The chosen theme of "Heritage and Climate" provides an opportunity to address issues such as how to use climate justice and equity to safeguard heritage and how to promote equitable protection of vulnerable communities through climate action while responding to the United Nations Decade of Action.
The Convention of the World Historical Monument (1972) notes that "The deterioration or destruction of a cultural or natural heritage object constitutes a dangerous degradation of the world's patrimony." However, imbalances continue to occur in terms of the identification, understanding and eventually preservation of different cultural manifestations.
With the current global outbreak of epidemic and prevention measures in different countries around the world, ICOMOS encourages you to celebrate an International Day for Monuments and Sites in accordance with local and national authorities' directives to ensure participant protection.
In addition, some heritage objects were destroyed or damaged for what they symbolize (e.g., Bamiyan's Buddhas), thus rejecting any sense of sharing or cultural tolerance. More usually, place values may be contested in the work of heritage, leading to debates about their protection.
How to celebrate International Day of Monuments and Sites remotely?
There are many ideas to celebrate this day remotely, you can post photos and information which are related to the theme in your country and the heritage or activities, like brief (under 30 seconds) slideshows or videos. Ensure that explanations, quotes or information for each picture and hashtags are included. You can upload heritage and cultural images connected with a theme to the ICOMOS Photobank.
Use these hashtags to join 18 April celebrations:
#18April
#ICOMOS
#SharedCultures
#SharedHeritage
#SharedResponsability
#IcomosIDMS2020
Swikriti Dandotia