National Farmers Day (Kisan Diwas ) 23 December 2022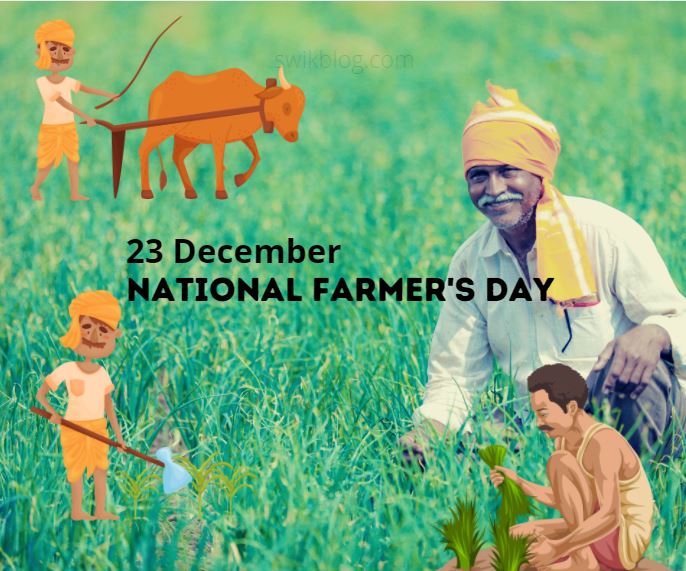 In India every 23rd December is observed as National Farmers Day/ Kisan Diwas to honor and promote the contribution of farmers towards the land of our country. The day was celebrated to mark the anniversary of our nation fifth Prime Minister Choudhry Charan Singh, he played an important part in the enactment and drafting of numerous agricultural reform bills.
In India, Agriculture is the main source of income and a backbone of country's economy, about more than 80% of India's rural population contributes 14 to 15% of country's GDP. Indian farmers are at the frontline of developing our nation and they work hard to make everything including the food that we eat to the raw resources for the stuff that we offer in cities.. Nevertheless, there are different problems that farmers have been battling single-handedly.
Chaudhary Charan Singh played a crucial role in the Indian Agriculture Sector during his term as the Prime Minister of India from July 1979 to January 1980 by drafting and enforcing numerous farmers' bills. The former Prime Minister adopted the slogan of the 2nd Prime Minister of India, 'Jai Jawan Jai Kisan' by Lal Bahadur Shashtri. So he was known as the Leader of Kisan.
It is important to remember that not many are aware of the challenges that farmers face, even though they are the most influential means of life for so many people. The required knowledge about this nation group remains unknown to citizens. The celebrations of Kisan Diwas concentrate on educating people on these problems and also on encouraging farmers to learn the new information about the farming industry.
There is no question that the problems that farmers face are exponential and, now more than ever, demand our utmost attention. The celebration of days like Kisan Diwas plays a lot more important role in moments like these.
Swikriti Dandotia