Subhash Chandra Bose Jayanti 2023 -History and Quotes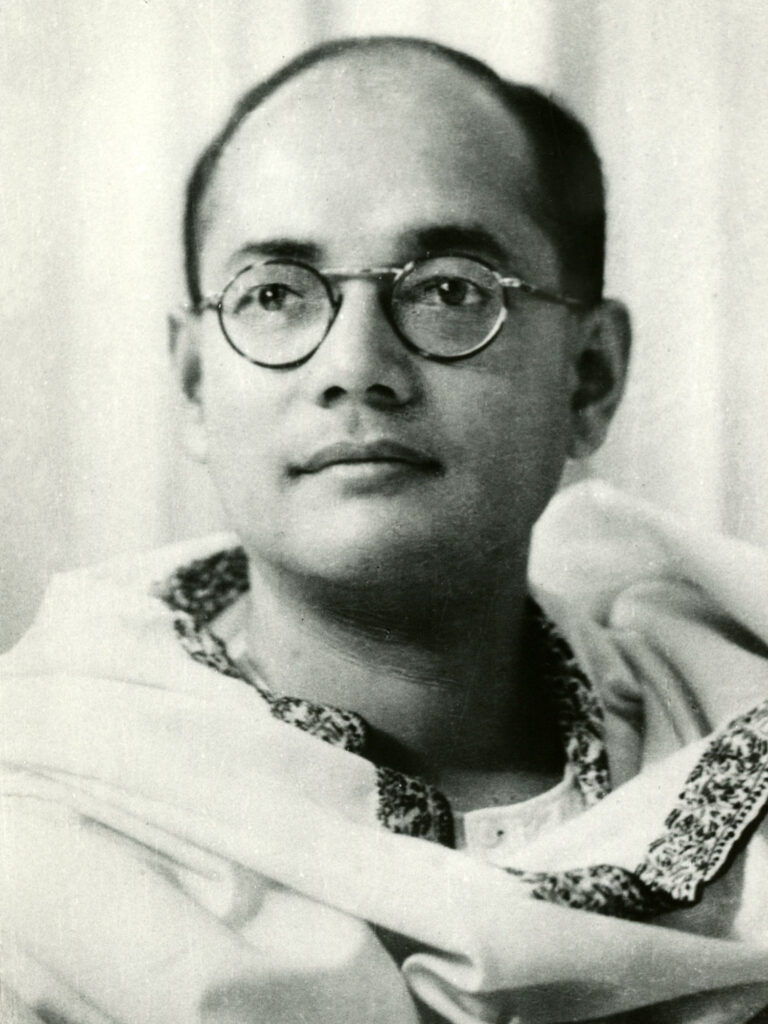 "Give me blood and I will give you freedom!"
One of the inspirational leader and freedom fighter who has inspired generations to fight for freedom, Born in 23rd January 1897 in Cuttack which was a part of Bengal province then.
In this year, a historic decision has made by the government of India that every year Netaji Subhas Chandra Bose birth anniversary will be celebrated as Parakram Diwas. The National and International celebration will start from 23rd January. This year, India will celebrate Netaji's 126th birth anniversary.
Subhash Chandra Bose is known for his role in Indian Independence movement to fight against a British rule in India. Whole nation popularly addressed him as "Netaji" although Mahatma Gandhi was the person to call him out "Netaji".
His role against fighting the British rule got overshadowed following the differences with Gandhiji and Congress high command. Due to which Indian national congress distanced itself from Netaji's ideology.He was put to house arrest for year by British but somehow in 1940 he escaped from India.
In 1943 Netaji revived the Azad Hind Fauz (Indian Nation Army) with aim to secure independency from British rule.Initially INA was formed in 1942 under Mohan Singh but a year after differences between the INA leadership and the Japanese military, first INA Got collapsed and then later it was again revived under Netaji's leadership.
On July 4 1943 in Singapore to inspire the local civilians for joining INA ,Netaji gave the famous slogan " Tum Mujhe khoon do , me tumhe azaadi doonga(Give me blood! I will give you freedom )"
Still these words from Netaji inspires everyone from younger generation to age old people who have seen and went through those struggles.
On 18th August 1945 , Netaji died in Japanese plan crash, however many of his supporters still doesn't believe in this theory and there are many myths about death of Subhash Chandra Bose.
To mark his contribution towards struggle for India's independence, every year on 23rd January, Subhas Chandra Bose's birthday is celebrated across various parts of the country. Also public holiday is observed in West Bengal and Orissa on the occasion of Netaji's Birthday
Inspiration Quotes from Netaji Subhas Chandra Bose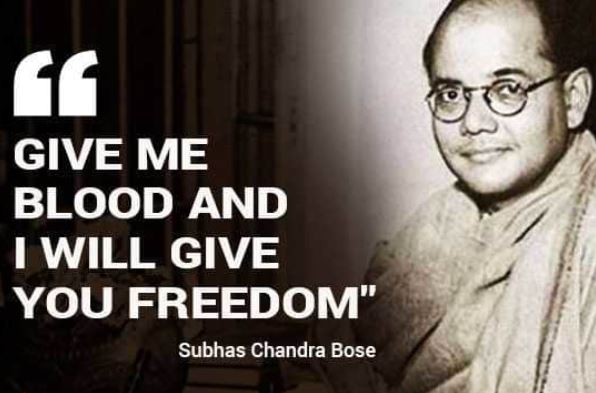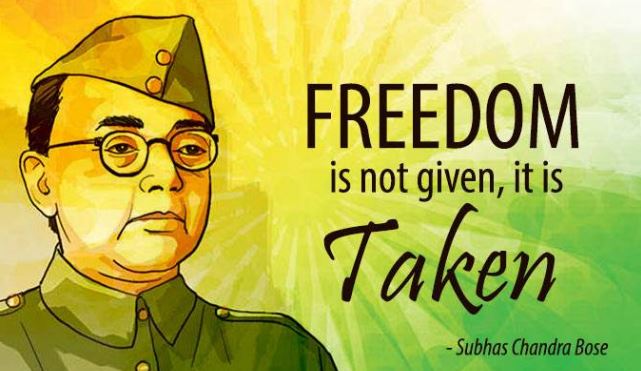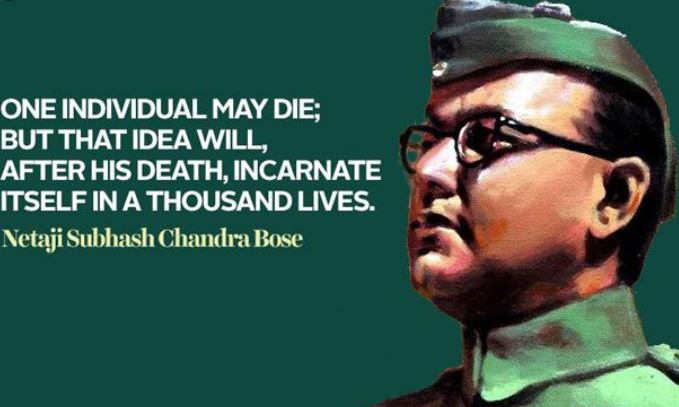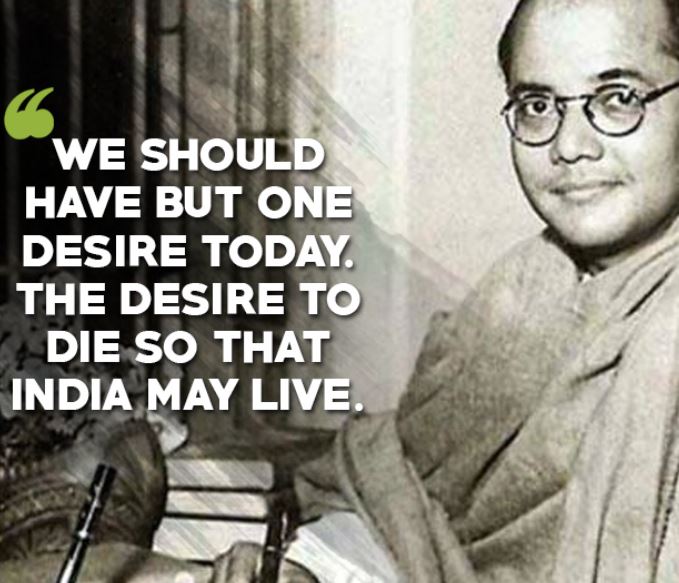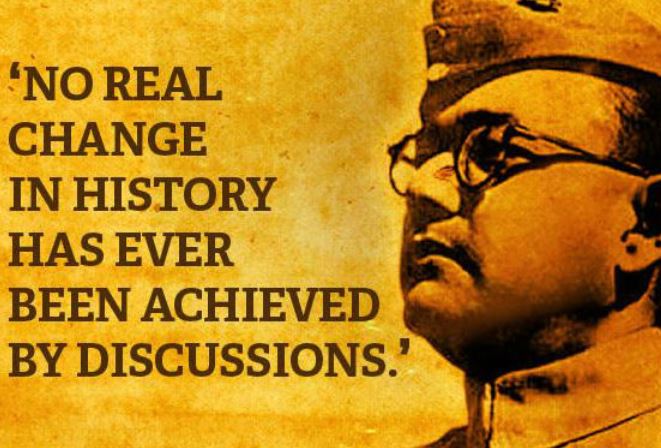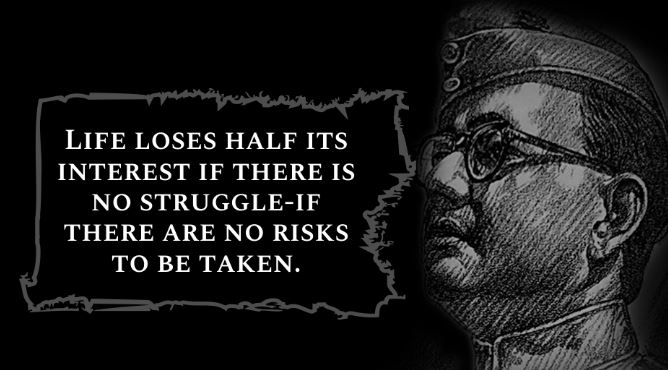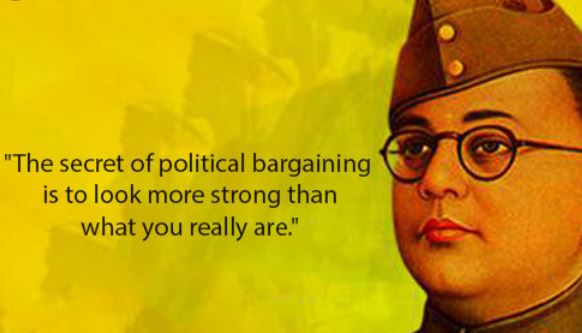 Swikriti Dandotia