Valentine's Day 14th February 2023- Story and Celebrations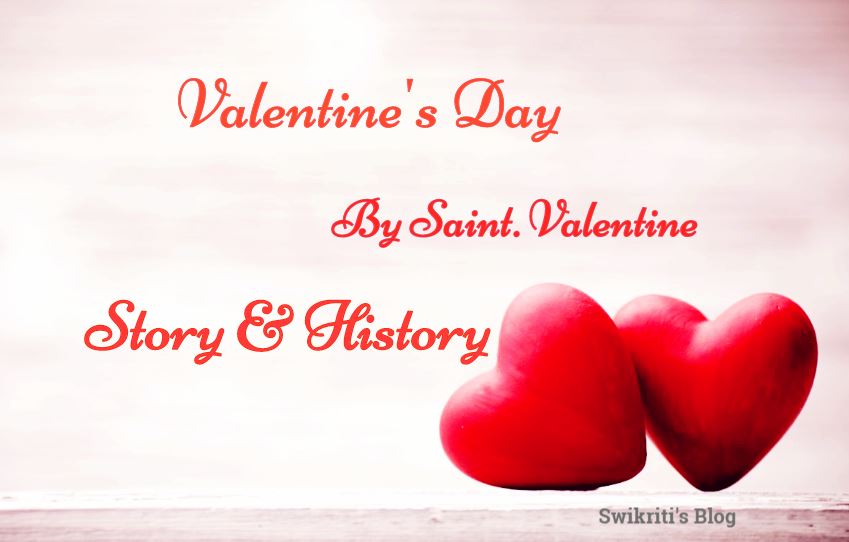 Valentine's Day is celebrated in many regions around the world as a significant cultural, religious, and commercial festival of romance and romantic love. Valentine's Day, also known as Saint Valentine's Day or the Feast of Saint Valentine is celebrated on February 14 annually.
Story of Valentine's Day celebrations
Valentine's Day is said to have been celebrated in AD 496 by Pope Gelasius I in honor of the Christian martyr, Saint Valentine of Rome, who died in AD 269 on that date. Saint Valentine was a famous 3rd Century Roman Saint who was Commemorated in Christianity on February 14.
As per the scholars, Once Valentinus(Saint Valentine) was arrested and put under house arrest by Judge Asterius, after being caught marrying Christian couples. In Rome at that time helping Christians was considered a crime by Emperor Claudis. Judge wants to test his faith toward Jesus so he asks Valentinus to restore his adopted blind daughter's sight and if Valentinus succeeds Judge will do whatever he wants.
Valentinus laid his hand on the eye of the girls and prayed to god, and restored her vision. Humbled Judge asked Valentinus what it wanted him to do. Along with him, Valentinus demanded the release of Christian prisoners.
Inmates were released, but Rome emperor Claudius II captured Valentinus again. Claudius ordered that his faith in God is renounced or that he be sentenced to death. Valentinus declined to obey the emperor's command to save Christianity from the embrace. As a result, he was executed to death on February 14,269 AD and before his execution, he wrote a note to Judge little girl signed as "from your valentine" which is said to have inspired Valentine's day today.
Valentine's day was transformed into a big celebration in the 18th century in which couples expressed their love for each other by presenting flowers and greeting cards. According to the statistics, every year in the United States only, about 190 million Valentine Day greeting card is sent each year making this day as a major source of economic activity.
Which other countries are celebrating Valentine's Day in the world?
In Chinese, Valentine's Day is called lovers' festival celebrated on the seventh day of the seventh month of the lunar calendar
In Israel, Tu B'Av is a popular day equivalent of Valentine's Day celebrated on the 15th day of the month of Av ( late August)
In Japan, the romantic "date night" similar to Valentine's Day is celebrated on Christmas Eve.
In the Philippines, Valentine's Day is called Araw ng mga Puso, also the most popular day for weddings.
In South Korea, on 14 February women give chocolate to men and on 14 March men give women non-chocolate candy (White Day).
On Valentine's Day in Ireland, many people who seek true love make a Christian pilgrimage to St. Valentine's Shrine in the Carmelite Church in Whitefriar Street in Dublin, which is said to house the relics of St. Valentine of Rome
In Finland, Valentine's Day is called ystävänpäivä which translates into "Friend's Day".
In France, Valentine's Day is known simply as "Saint Valentin".
In Denmark and Norway, February 14 is known as Valentinsdag,
Countries that oppose Valentine's Day celebration
India-Valentine's Day has been strongly criticized by certain sections of society in India. Despite these objections, Valentine's Day is popular among young people.
Malaysia-Islamic officials in western Malaysia warned Muslims not to celebrate Valentine's Day.
Iran-Islamic teachers who see the festivities as opposed to Islamic culture have harshly criticized Valentine's Day in Iran.
Pakistan-The Islamabad High Court prohibited Valentine's Day celebrations in Pakistan's public places.
Saudi Arabia-Muslims are not allowed to celebrate Valentine's Day, and non-Muslims are only allowed to celebrate behind closed doors.