World Hemophilia Day 2021 Theme
World Hemophilia Day is an international day creating awareness about hemophilia and other bleeding disorders. This day is celebrated every year on April 17, the birthday date of Frank Schnabel, founder of the World Hemophilia Federation. From 1989, World Hemophilia Day is commemorated for the whole community of bleeding disorder which comes together to celebrate the continuous progress in treatment while raising awareness and bringing recognition and attention to the problems of medical care to the general public.
This year 17th April 2021 is the 31st anniversary of World Hemophilia Day. The success of this celebration is an indication of our community's commitment and tight-knit existence.
logo of World Hemophilia Day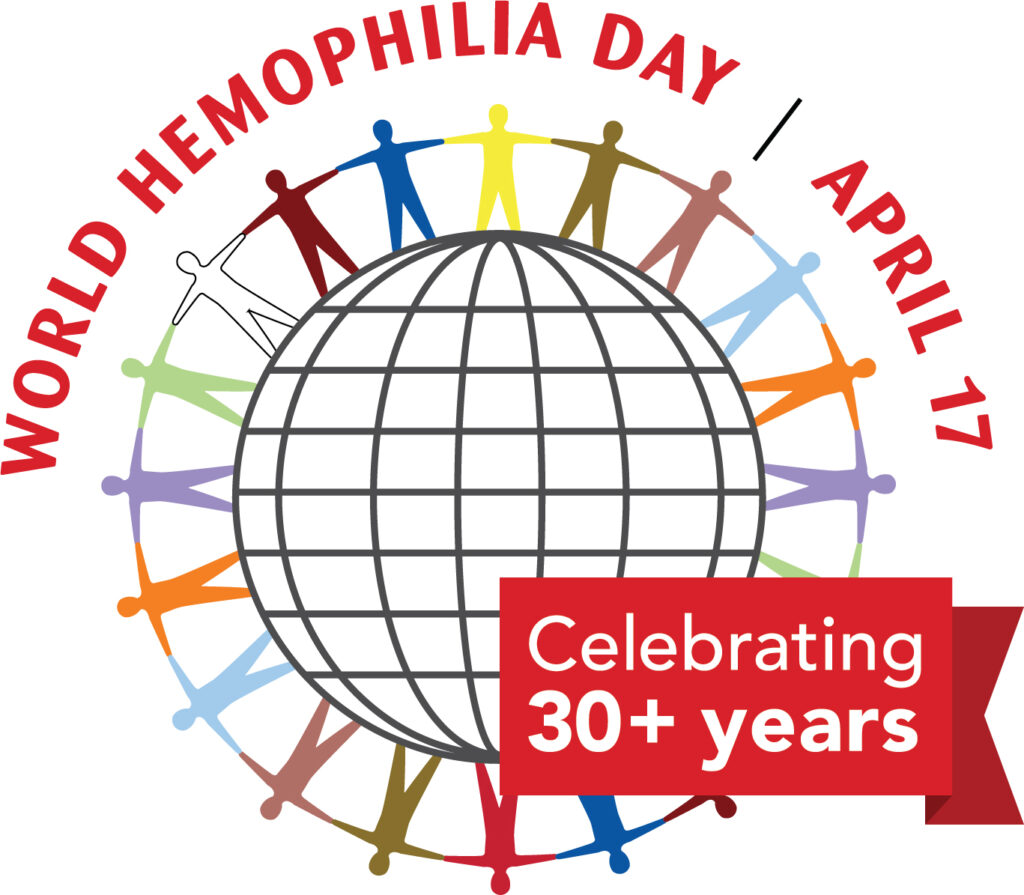 What is Hemophilia?
Haemophilia is an inherited condition that causes bleeding long after injury or surgery and painful swelling either after or without injury ('Inherited' – a disease that is passed from parents to children through their genes). Haemophilia is the most common x-related condition that has affected about 1 in 10,000 male births.
About World Federation of Hemophilia
The World Federation of Hemophilia (WHF) is a non-profit organization which is working for more than 50 years for the people who are inherited with the bleeding disorder including hemophilia, von Willebrand disease, rare factor deficiencies, and inherited platelet disorders. The organization was established in 1963, and it is a network of internationally patient organizations in 140 countries with official recognition from the World Health Organization.
Theme for World Hemophilia Day 2021
Every year the World Federation of Hemophilia decides the theme which raises awareness about the bleeding disorder. This year the theme of World Hemophilia Day 2021 is Adapting to Change, sustaining care in a new world
The aim of World Hemophilia Day is to get the bleeding disorders community around the world together. Due to the recent COVID-19 pandemic, the need for achieving that goal has never been more urgent. The world has changed dramatically in the past year, but one thing has remained constant: we are still all in this together.
This year's focus on adapting to change: providing long-term treatment in a different situations. This critical event involves getting together the world with global bleeding disorders. Due to the recent COVID-19 pandemic, the need for achieving that goal has never been more urgent. Our society includes a wide variety of individuals, including patients, their relatives, nurses, doctors and scientists, each of whom was influenced in a different way by the pandemic. We must try to aid these people long after the pandemic has stopped, and after it has disappeared. Over the past year, our world has changed, but one thing hasn't: we will stay stronger in our common goal of "Treatment for All".
Color of World Hemophilia Day
Red Color is dedicated to this day. Light it up Red is the campaign of World Hemophilia Day 202
1 for showing support to the global bleeding disorder community. Last year, thousands of people around the world came together to show their support by lighting up more than 70 major landmarks in cities around the world.
How to Get Involved in World Hemophilia Day
Write- Take a step to write your story on World Hemophilia Day
Share- take the picture of the monuments of Light it up Red.
Tell- tell the world how to get involved.
Engage- to make a big day engage local media
Download the resources through WFH
Volunteer- Become volunteers at the World Hemophilia Treatment center.
Organize an event on World Hemophilia Day
Send your content through EMAIL to Erika Laincy, WFH Marketing & Communications Manager at elaincy@wfh.org
Swikriti Dandotia