World Tuberculosis (TB) Day 24th March 2022 Theme
"It's Time for Action, Its time to End TB"
World Tuberculosis Day or Word TB Day is a global public awareness day celebrated every 24th of Mach to show the impact of Tuberculosis and the efforts to eliminate this disease. World TB Day is one of the eight global health campaigns marked by WHO – World Health Organization, World Health Day, World Immunization Week, World Immunization Week, World No Tobacco Day, World Hepatitis Day, World Malaria Day, World Blood Donor Day, and World AIDS Day.
The date 24th March commemorates the day in 1882 when Dr. Robert Koch announced to the small group of scientists the discovery of Mycobacterium Tuberculosis, the Bacillus that causes tuberculosis (TB). Dr. Koch's discovery opened the way towards curing and diagnosing this disease.
TB is one of the deadliest infectious diseases which kills every day over 4000 people and approximately 30,000 people fall ill with TB. Though this disease is curable and preventable so the global efforts to combat TB has saved many lives approx. 58 million lives are saved from the year 2000.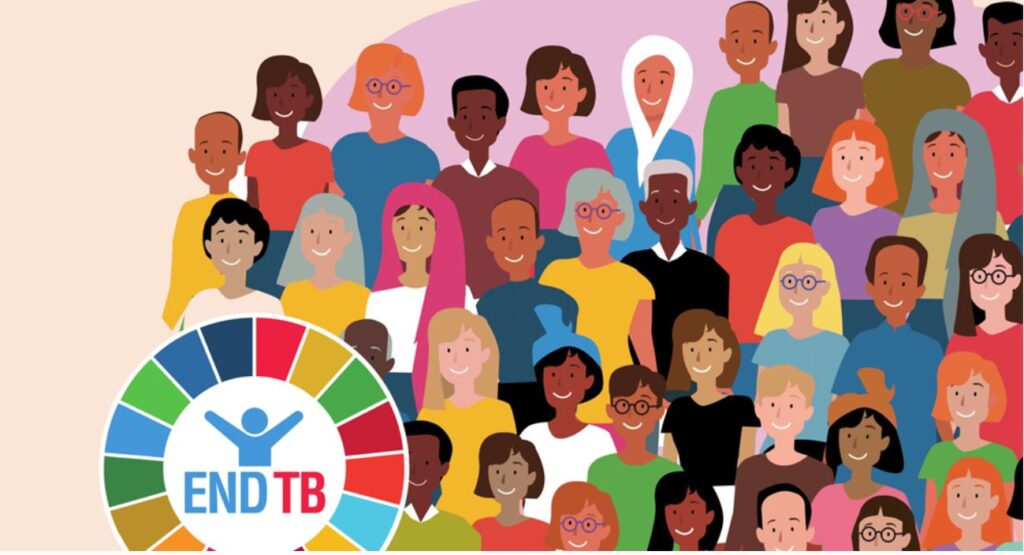 Theme of World Tuberculosis Day 2022
This year the theme of World TB Day 2022 is "Invest to End TB. Save lives".
Every year World Tuberculosis Day is an address by the different themes or campaigns to raise awareness about TB and also to eliminate this disease. This year the theme of World TB Day 2022 – "Invest to End TB. Save lives". – highlights that the world needs a urgent requirement to scale up the fight against tuberculosis and meet world leaders' commitments to end the disease. This is especially important in light of the COVID-19 Pandemic which has threatened End TB progress, as well as to provide equal access to prevention and treatment in line with WHO's goal of Universal Health Coverage.
In order to achieve the goals set out in the Sustainable Development Goals, the WHO End TB Strategy, the Moscow Declaration to End TB and the political declaration of the UN High-Level Meeting on TB, accelerate the End TB Response.
By 2022, 40 million people with TB, including 3.5 million children and 1.5 million people with drug-resistant TB, should be treated successfully.
The commitments are-
To increase the access to prevention and treatment
To ensure sustainable and sufficient finance including research.
To promote equality, rights-based and people-centered TB response
Also, to promote an end to stigma and discrimination.
To respond and ensure access to care, the World Health Organization has launched a joint initiative campaign with the Global Fund and Stop TB partnership "Find. Treat All and #EndTB".
On this World TB Day, the WHO calls on governments, the civil society, affected communities, health care providers, the national and international partners to come and unite under the initiative campaign "Find. Treat. All. #EndTB" to make sure that no one is left behind and everyone is treated.
History
On the one-hundredth anniversary of Dr. Robert Koch's presentation, in 1982 Mach 24 was proposed to be proclaimed an official World TB Day by the International Union Against Tuberculosis and Lung Disease (IUATLD). Until a decade he World TB Day was not officially recognized as an annual observance day by WHO's World Health Assembly and also by the United Nations. On Dr. Koch's one-hundredth anniversary, the IUATLD and the World Health Organization have made the effort for the elimination of TB under the theme "Defeat TB: Now and Forever" which a whole year campaign.
During 1995, the first World Tuberculosis Day also the advocacy planning meeting in Den Haag, Netherlands by WHO and the Royal Netherlands Tuberculosis Foundation (KNCV). In 1996, a wide range of Tuberculosis activities was organized and conducted by IUATLD, WHO, KNCV and other concerned organizations.
In 1997, for World TB Day there was a conference in Berlin by WHO in the Director-General Hiroshi Nakajima of WHO declared the biggest health breakthrough "DOTS" accordingly which can help to save lives. This breakthrough helps to control TB not only in wealthy countries but in all the parts of the developing world where most TB cases exist.
Today, the World TB Day is organized by the Stop TB Partnership, a network of organizations and the countries who are fighting for TB ( the IUATLD is a member and the WHO houses the Stop TB Partnership Secretariat in Geneva) to highlight the scope of TB and how we can prevent it and cure it.
Celebrations on World TB Day
To celebrate World TB Day many community discussion groups are organized to focus on how to prevent TB, other events and award ceremonies are organized to honor the life and work of those people who dedicated their lives to prevent and fight against TB. Photo exhibitions and charity events to raise funds for disease control.
Swikriti Dandotia