10 Reasons Why Christmas Steals the Show as the Best Holiday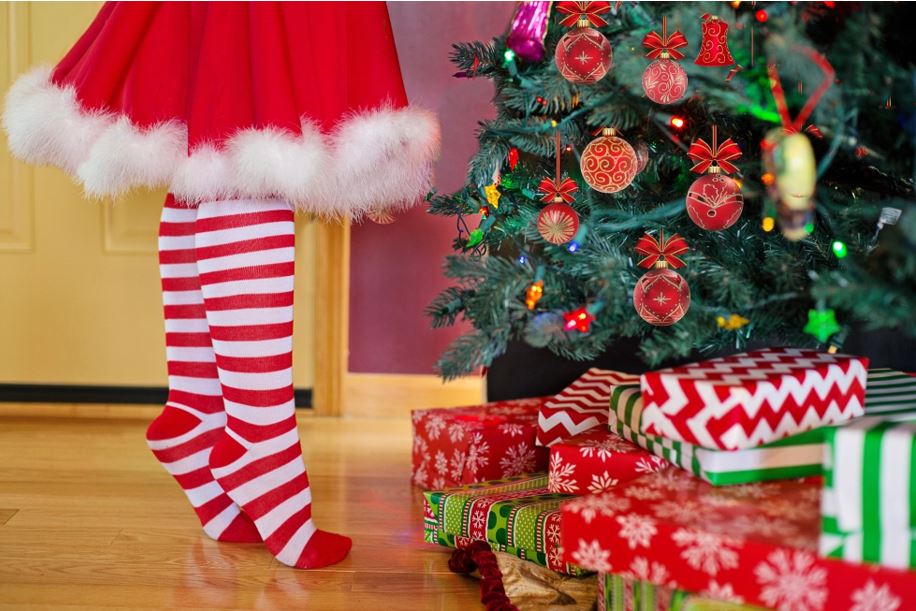 Have you ever wondered why Christmas is the best holiday to celebrate? Maybe you already know them, but some people tend to forget what holiday they're celebrating. During the Christmas-themed season, there are so many.
We are here to remind you of why Christmas is the best holiday by talking about all the things, the decorations, the activities, and the amount of joy this day brings.
Are you on board? Then read on; hopefully, what we write below will convince everyone to consider why Christmas is the best holiday this and every year.
1. Warmth and Togetherness
The holiday embodies a sense of togetherness, with friends and family gathering to enjoy one another's company, exchange gifts, and enjoy a delicious meal. One can be sure to find a house full of family enjoying warm conversation and laughter, in addition to the cozy atmosphere created.
On Christmas Day, people from all walks of life come together and celebrate, driven by generosity, compassion, and understanding. The spirit of Christmas is felt through the giving of gifts to one another, whether it is a tangible gift or a simple act of kindness.
2. Festive Decorations
Everywhere you go during this time of year, you are immersed in magical lights and sights displayed. From bright, twinkling twinkle lights to ornamental snowmen, glittery reindeer, and wreaths, there is a cool holiday atmosphere created.
Even houses that opt for a more modern aesthetic can become festive with icy blue and silver lighted decorations that give off both a contemporary and classic feel. Even the dullest of homes can be transformed into a winter wonderland.
3. Gift-Giving Tradition
As everyone's favorite holiday, people share love and kindness by exchanging presents with each other and delighting in the surprise of what's to come. The spirit of giving comes alive as people take time out of their busy lives to make gifts for each other, spend time shopping for the perfect gift, and show gratitude to those around them.
Christmas truly comes alive with the joy and spirit of giving that it brings. For many, the simple gesture of a handmade gift or surprise package can make them feel connected to one another, and the tradition of giving has a lasting effect on the bonds that we all share.
4. Holiday Feasts
Christmas is the most celebrated holiday. It also allows the freedom to serve up all the best dishes. From holiday classics like glazed ham and green bean casserole to more unique dishes like smoked turkey and chutney, Christmas feasts can be as classic or as unique as desired.
With its longer period of celebration and its numerous festive dishes served around the world, it has become the focal point of large family meals. From the aromas of Christmas cookies baking to the scents of holiday dinners, the aromas are unforgettable and cherished by many.
5. Spirit of Giving Back
Christmas gives us the opportunity to give back through charity, volunteering, donations, acts of kindness, and more. It is the perfect time to come together and celebrate what we have been blessed with. This acts as a reminder to be thankful and generous towards others.
Moreover, those in need, especially during Christmas time, are more likely to feel like they are being taken care of with all the holiday cheer and charity work that goes around. All in all, Christmas is a time for us to give back and love one another, which makes it stand out from all other holidays.
6. Iconic Music and Carols
One of the key components to the success of Christmas is the iconic music and carols that we all know and love. These songs have filled us with joy and merriment for many years and hold a special place in our hearts.
From "Jingle Bells" to "Silent Night" to "White Christmas," the beloved tunes of Christmas have charmed our collective spirit and captured our imaginations. Music evokes strong emotions, and these Christmas carols fill the air with sentimental memories of all.
7. Hottest Adult Advent Calendars of the Year
Christmas is undoubtedly the biggest holiday of the year, and it certainly steals the show. The excitement in the air during the holiday season is so contagious. For example, see these adult advent calendars for the most exciting calendar giveaways for parties!
It's a great way to get into the Christmas spirit by counting down the days to December 25th. On top of that, the holiday season offers exclusive sales and plenty of holiday-themed music and movies for kids and adults alike.
8. Magical Atmosphere
A magical atmosphere is created by the festivities that take place during the weeks leading up to Christmas. The first snowfall of the winter season is perhaps the most magical part of the season since it serves as a reminder of the incredible annual event that is about to take place.
The bright accessories, warm fires burning in fireplaces, and the smell of winter goodies create a truly magical atmosphere that adds to the joy of the season.
9. Season of Reflection and Gratitude
It is a joyous time to look back on all that you are grateful for, your accomplishments, and the hope that the new year brings. It's a time to share peace and hope with friends and family – to do something special for those in need. Christmas brings a sense of unity to the world that no other holiday can.
As well as a deep appreciation for the blessings of each season, from the warmth of winter to the blossoming of spring. You can truly feel the spirit of the season with BIG Christmas trees around the world and people gathering around to celebrate.
10. Global Celebration
Christmas steals the show as the best holiday because of its worldwide appeal. Christmas is an infectious and joyous atmosphere that transcends continents and cultures and brings people together.
Despite nationality, religion, or language, Christmas is a holiday that unites us all. It is a special occasion where everyone can come together, partake in the fun, and spread good cheer.
The Bottom Line: Why Christmas is the Best Holiday
Christmas is the best holiday due to its cheerful atmosphere, lavish spreads, and abundance of opportunities to spread joy and merriment. With the holiday around the corner, why not make it extra special for your loved ones and join in the holiday cheer?
Get out there to see why Christmas is the best holiday, and start your holiday shopping for the most memorable Christmas yet!
If you need more ideas, though, check out our website for more valuable insights.