Tips For Choosing The Best Yoga Clothes: Benefits, Risk and More
Are looking to buy yoga clothes, but don't know where to start? What should you look for in your yoga clothes? Only if someone could help and guide you with that. Well, we have curated the best tips for choosing the best yoga clothes for you, along with the benefits, risks, and more. So, you can make a learned decision while making your purchase.
Benefits Of Choosing Yoga Clothes
Yoga clothes are vital when you're actively involved in doing yoga. They provide you with a proper fit and flexibility for your body movements. They are made with fabrics that are breathable, moisture-wicking, and durable in the long run. Not only that, being in an attire that is meant for a particular purpose, puts you in high spirits, and motivates you to be productive.
Some Helpful Tips On How To Choose The Best Yoga Clothes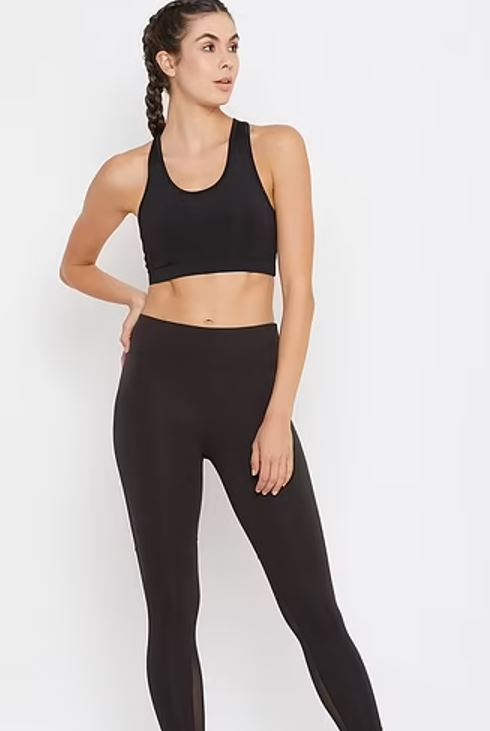 Being able to move comfortably in your yoga pants is an important feature that you should look for while buying your yoga clothes. Doing different types of yoga positions requires you to bend in different ways, so your yoga pants should be able to stretch with you, without getting in the way. Similarly, choosing a top that should be form-fitting, as against a loose-fitting one, would be wise. So it does not fall over your face, or expose you, during yoga.
Decide On A Moisture Wicking Material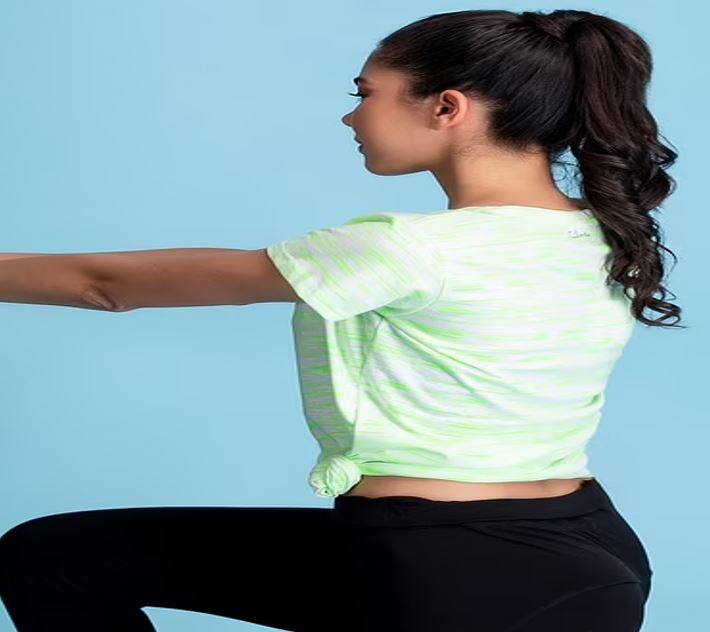 We are bound to sweat during physical exercises, such as yoga, as our body heats up. Thus, the right type of material choice is necessary to aid in the ventilation of your body. A blend of synthetic and spandex/elastane materials would perfectly get the job done. The synthetic material is excellent for activewear clothing items. This is because synthetic fibres, like polyester, nylon, and others, absorb and dry the sweat quickly. They help to keep your body cool. While materials like cotton should be avoided for activewear, as they hold the sweat, clings to the skin, and might make you feel hot and uneasy during your yoga sessions.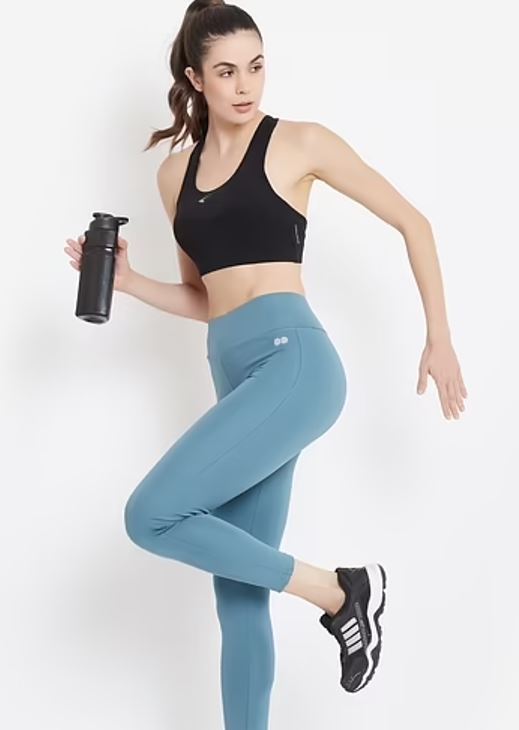 Your yoga clothes must be body-hugging and comfortable. Fitted yoga clothes ensure easy mobility and movement. While, on the other hand, loose clothes might tug and even slide down, leaving you to feel embarrassed and irritated in them. Thus, choose yoga clothes that are stretchable and breathable. Moreover, they should be fitting, but not constricting that it constantly feels like you are trapped in them.
Wide Waistband To Ensure Stability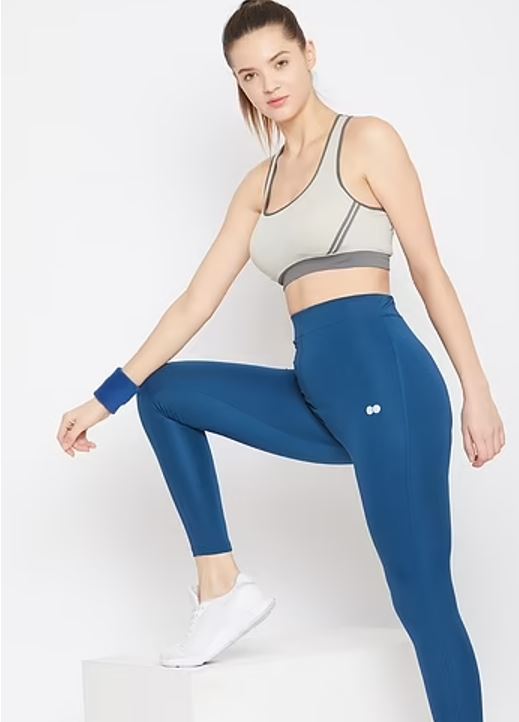 Would you like to adjust your waistband when it's constantly sliding down? Well, no one does. The wide and sturdy waistband in the yoga pants is the solution to this annoying problem. A wide waistband is much better than those thin ones, in staying in its place, while you are doing yoga poses. They sit high on your waist and save you the embarrassment by staying there during yoga.
Don't Forget About Being Comfortable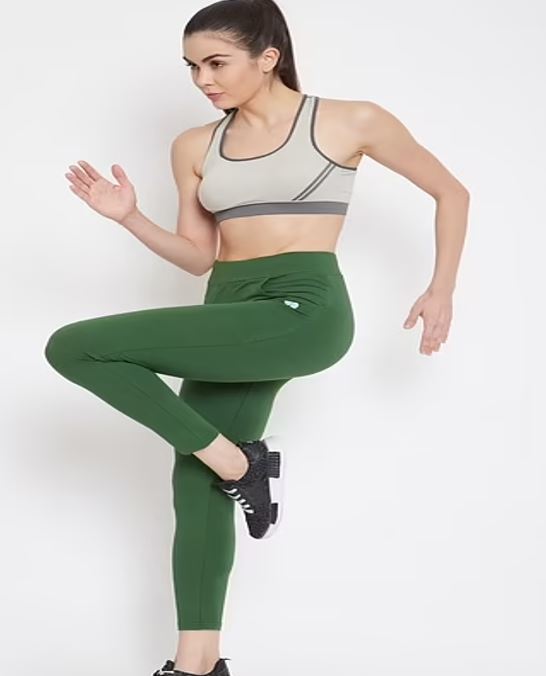 Comfort is a big factor in choosing any clothes. The looks of a clothing piece might be fantastic, but it's of no use if you don't feel good in them. Make sure to choose yoga clothes that are soft, comfortable, and do their job in supporting you during your exercise. Whether it's yoga pants or tank tops, pay attention to their fabric and fit. They should be well-made, so they are durable and efficient. Invest in a good brand to get the perfect quality of yoga clothes, rather than going for a cheaper one. A sports bra is also essential in your yoga clothes closet, as you need that support for your breasts so that they won't spill out while doing a difficult yoga pose.
Risks Of Yoga Clothes
Sweat and moisture are the main cause of itching and skin irritations. Yoga clothes fit you tightly and the wrong type of material may lead to such problems. Cotton, for example, is a fabric that takes a lot of time for drying the sweat. This can lead to bacteria build-up, and thus, itchiness on your skin. So, choose the fabric that allows easy heat release and sweat evaporation.
Women have a risk of developing a yeast infection in the vaginal region from wearing yoga clothes. This may be because yoga clothes are tight and made with synthetic fabrics. Sweating may cause the yeast present in the vagina to thrive, resulting in the inflammation of the region. So, maintaining hygiene for your body and yoga clothes is important. Regular washing of yoga clothes, and taking a bath after an intense session, becomes essential.
Conclusion
These were our tips on how to select yoga clothes. Now, you can choose the right one for you with confidence. Especially, when many online websites enable you to get your favorite things with just the click of a button. You can compare and choose from the wide range and offers of many brands, and select the best for yourself.
Read Also – How Active Wear Can Increase Your Workout Sessions?