Gym Dress for women: Tips to Choose the Right Kind of Workout Clothes
Activewear is a very essential part of a woman's wardrobe. The right workout clothes can make or break your fitness plan. Workout, gym, exercise, meditation, or yoga, the garment that you're wearing also plays an important role. So, you must be very cautious when you are choosing your gym outfit. You need moisture wicking clothes that can keep you dry and offer the right support while you sweat and sparkle after your workout regime. As usual, Clovia always has your back. So here we are, to help you out in picking the perfect activewear styles that you can shop online.
So ladies! Follow this blog to choose the perfect gym wear for your perfect workout sessions.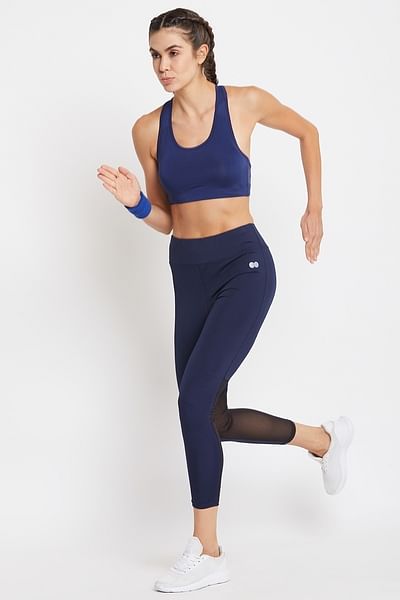 What's underneath?
Ladies, remember this the most important thing: undergarments. Women must have a sports bra or a tank top because this gives ample support to your breasts from the built-in structures. Don't start a heavy exercise program without wearing a high impact bra. An ill-fitted bra type can cause serious injuries and even discomfort. And talking about underwear, go for a comfortable fit, it shouldn't be neither too loose to bunch up awkwardly nor too tight to create wedgies. To avoid visible panty lines under your fitted tights, you can opt for seamless panties or thongs.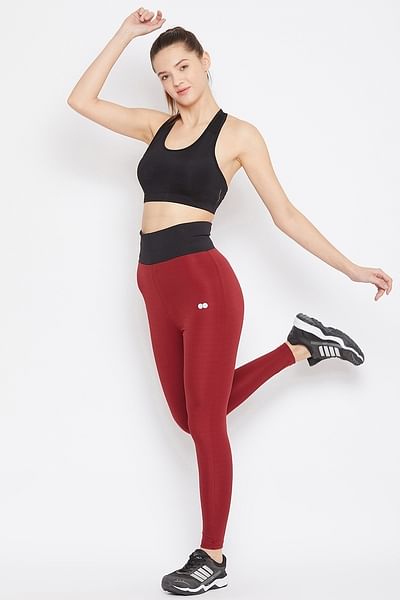 Fit & Fabric:
I know y'all love baggy and loose clothes. But when it comes to gym wear form-fitting is what you should go for.
Choosing a fabric that's going to absorb lots of sweat and washing machine cycles is very important. Technology in clothing has reached a point where you can select the fabric that actually pulls sweat away from your body to keep you dry and cool. If you sweat too much then avoid 100% cotton. Go with synthetic fibers like polyester, Lycra, and spandex. You'll make each penny worth it when it comes to your fabric and brand choice.
Styling Tips
Styling your gym clothes is also important if you want to look perfect in those gym outfits. If you're going to the gym, wear a pair of black tights, pair it with a matching sports bra and a tank top. Or build a colorful workout wardrobe, fluorescent shades are so in trend and can totally give you a boost of confidence. In today's market there are numerous styles in sports bra, tank tops, jackets, and tights. So choose from the varieties available and take your pick according to your style.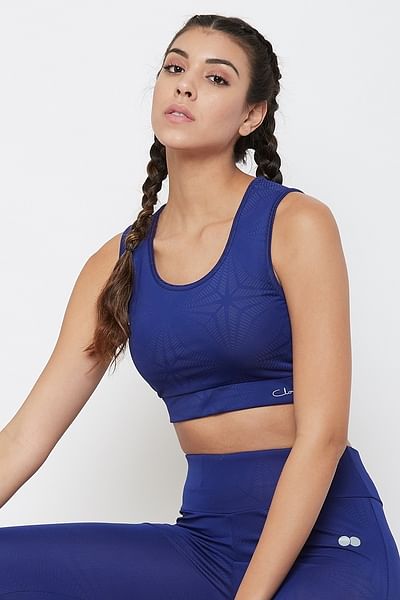 Workout Shoes:
The shoes you wear are probably the most crucial consideration when it comes to feeling comfortable and avoiding injuries. So make sure you pick the right ones to save yourself from injuries and awkward movements.
Wondering where to get all these stylish workout outfits from? Now that we have mentioned a few tips regarding the right kind of workout clothes it's time to add to your cart and grab them all. Clovia, Myntra, and HRX are some of the popular online websites where you can get these at great deals.
Related Article: Top 5 Activewear for the Stylish Fit