International Carrot Day 4th April 2023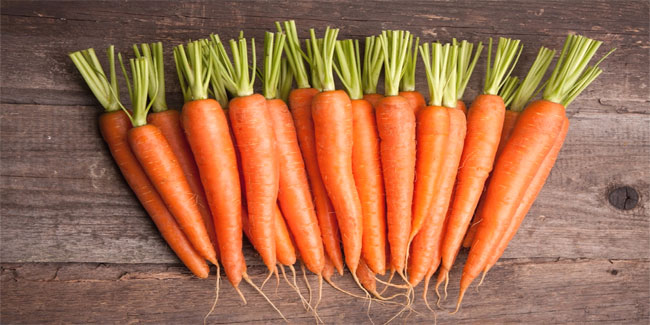 Every year on April 4th, International Carrot Day is observed to highlight the advantages of eating carrots and to spread the word about how important it is to include them in our diets. One of the most adaptable and nutrient-dense vegetables in the world, carrots can be consumed in a number of different ways.
The Carrot Day was established in 2003 to raise awareness of the carrot and its beneficial properties throughout the world. The celebration of carrots on April 4th, 2012, was recorded in France, Italy, Sweden, Russia, Australia, the United Kingdom, and Japan. The day is growing increasingly popular.
Carrots are high in vitamins and minerals, including vitamin A, vitamin C, vitamin K, potassium, and fiber. These vitamins and minerals are essential to maintaining a strong immune system, encouraging clear vision, and assisting with healthy digestion. Also low in calories, carrots are a great supplement to any weight-loss plan.
You can eat carrots in a number of different ways. They can be consumed fresh, boiled, or juiced or combined into a smoothie. In addition, carrots can be used as a natural sweetness in desserts and as a source of vitamins and minerals in salad dressings, soups, and stews.
Moreover, carrots are incredibly adaptable in the kitchen. To emphasize their flavor and bring out their inherent sweetness, they can be roasted, grilled, or sautéed. Moreover, carrots can be mashed into a wholesome side dish or blended into a creamy soup. There is no excuse for not including carrots in your daily diet when there are so many ways to enjoy them.
Carrots provide a number of health advantages in addition to their nutritional advantages. Antioxidants included in carrots aid the body to lessen inflammation and defend against chronic illnesses like cancer and heart disease. Moreover, carrots contain a lot of beta-carotene, which has been linked to a lower risk of several diseases and improved skin health.
Some Unknowing Facts about Carrot
Carrots were first grown as medicine, not fruit, to treat a number of ailments.
In historical records and sculptures, carrots can be dated to over 5,000 years. Since many people mistook carrots for parsnips, a close relative of the carrot, no one knows when the first carrots emerged.
In 2015, a total yield of about 2,4 billion pounds including 71,550 acres of fresh market carrots was harvested.
A medium-sized carrot contains 25 calories with 6 g carbon dioxide and 2 g of fiber. Vegetables are an ideal source of vitamin A, which supplies over 200% of the daily requirements in just one carrot. Beta carotene, a natural chemical that transforms the body in vitamin A is filled with carotene. The deeper your carrot, the more beta-carotene you'
Take some time on International Carrot Day to appreciate this adaptable and nutrient-dense vegetable. Consider including more carrots in your diet by including them in your go-to recipes or by experimenting with novel and delicious dishes that use carrots.
Swikriti