CBD Business Opportunities: How Can You Get Started?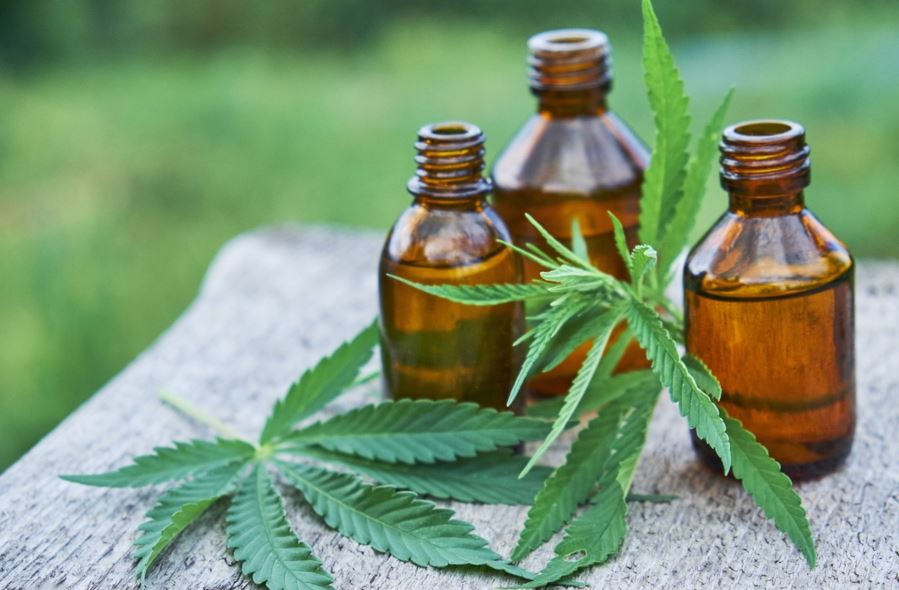 CBD may be dominating the mainstream and making its way into everything from pills to lattes, but that's the tip of the iceberg. The industry is still unmonetized, with a huge opportunity for creative entrepreneurs willing to seize it.
It's not as difficult as you might think to jump into the game. All you need is a plan, a little creativity, and, most importantly, the right amount of CBD business knowledge.
Luckily for you, we've got plenty. Keep reading for our top tips on CBD business opportunities.
What Exactly Is CBD?
CBD, or cannabidiol, is a non-intoxicating compound found in cannabis and hemp plants. It is one of the main compounds responsible for the potential health benefits associated with marijuana and hemp. To get the therapeutic effects of CBD, the compound must be extracted from either the marijuana plant or the hemp plant.
It is available in many different forms. It includes capsules, tinctures, edibles, topicals, and oil forms. Studies have indicated that CBD may have therapeutic properties.
It may help to ease pain, inflammation, anxiety, depression, seizures, and nausea. It interacts with the body's endocannabinoid system. This helps to regulate many physiological and cognitive processes such as appetite, pain sensation, mood, and memory.
It is non-psychoactive, meaning it does not produce any mind-altering effects. This makes CBD an attractive option for people who want to experience the therapeutic benefits of cannabis without the intoxicating effects.
How to Start a CBD Business?
The CBD business is a lucrative opportunity for entrepreneurs. To find out success, you'll need to research the markets. Ensure compliance with all government regulations.
Also, invest in quality products, use proper marketing and advertising, and maintain customer loyalty. Here are ways you can get started and make your dreams of having a successful CBD business come true.
Develop Your Business Plan and Strategize
First, determine what type of business model you want to use. This includes things such as a brick-and-mortar store, an online shop, or a combination of the two. Develop a SWOT analysis.
This is to identify the strengths, weaknesses, opportunities, and threats associated with your business. Additionally, create a business plan with objectives and measurable goals from across all aspects of the business. This includes things such as marketing, operations, and finance.
Consider the competitive landscape and what makes your business stand out from others. Research any potential legal issues that could come up regarding the sale of CBD products.
Constructing a team of trusted professionals is also helpful. This is to help you navigate the complexity of starting a business, from accountants to attorneys.
Gather Research and Set Your Goals
Start by researching other CBD companies that are successful. Understand what it takes to be successful in the CBD industry. This can include the types of products and features offered, advertising and marketing practices, and the industry's current regulations.
Researching CBD industry trends can also help you stay ahead of the competition. Stay informed of any new products available on the market. Know pricing strategies and other marketing strategies used by industry leaders.
Find the Right Product for Your Target Market
Every product has different features and benefits than its counterparts. Understanding what your customers want and need is pivotal to a successful business. Consider your target market budget, health needs, lifestyle, beliefs, and more when selecting the right product.
Learn as much as you can about the effects of different CBD products. This includes tinctures, edibles, topicals, and more. If possible, seek outside help from an expert in the field and try to keep up with the changing trends of the CBD industry.
Investigate the Costs of Starting a CBD Business
CBD business owners should plan to cover the costs of obtaining their cannabinoid-based products. You should also consider any associated laboratory and storage fees. Businesses should plan to cover marketing and advertising expenses.
This includes things such as website design, email marketing, and search engine optimization. Additionally, get licensing and regulatory approvals. This can carry high fees that should be factored into the budget.
Owners should be mindful of any taxes, fees, permits, and geography-specific regulations that could affect their business plan. Lastly, CBD business owners need to cover the costs of their office space or manufacturing facility.
Build Your Network and Reach Out to Potential Partners
If you're looking to start a CBD business, you'll need to build your network and reach out to potential partners. You can do this by attending industry-related events, such as trade shows, conferences, and networking events. Here, you'll be able to meet industry veterans, make new contacts, and find potential partners who can help you take your CBD business to the next level.
You'll also want to make sure to network online through sites such as LinkedIn and Twitter. By connecting with potential partners on these platforms, you can establish relationships and take your CBD business one step further.
Additionally, make sure to keep your contact list up-to-date. With the right contact and an extensive network, you will be well on your way to running a successful CBD business.
Establish Quality Guidelines for Your Products
Quality standards will ensure that your customers are purchasing products that meet their expectations. This includes making sure that each batch of products produced has a consistent concentration of CBD. It should be free from contaminants and has the desired amount of CBD for certain products.
Quality control should also be conducted throughout the production process. This ranges from the cultivation of hemp and CBD extraction to packaging and storage.
Finally, it is important to develop a strategy for testing and verifying all your products. This is to provide customers with the accurate information they need about your product and are in compliance with regulations.
Pursue the Many CBD Business Opportunities That Exist
As you can see, there are plenty of ways to get involved in the CBD business and carve out a tremendous amount of success. From CBD affiliate marketing to manufacturing, the possibilities are endless.
So if you're looking to capitalize on an upcoming trend, CBD may be the right place to start. Take the first step and get involved today, and you could end up on a lucrative and rewarding path to CBD business opportunities.
Was this article helpful? If so, take a look at some of our other blog posts for helpful business information.