World Photography Day 19th August 2022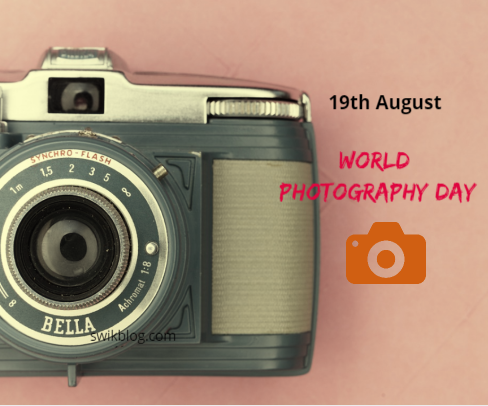 World Photography Day is a global annual celebration of photography, science, arts, crafts and also about the history of photographs. World Photography Day is celebrated on every 19th of August to show respect to the photography history and also to celebrate the present and leave a positive path for the future.
The day is originated from the invention of daguerreotype, a photographic process developed by Louis Daguerre. The French Academy of Sciences announced the process on January 9, 1839 and, a few months later , on August 19, 1839, the French Government announced the invention as a free gift to the world.
The first stable color picture in 1861 took by Thomas Sutton. At the other hand, 1957 saw the launch of the first digital photograph and the Kodak's engineer invented the first digital camera nearly 20 years ago. Nevertheless, the World Photo Day hosted the first global photo gallery much later on 19 August 2010.
World Photography Day is celebrated all over the world with great enthusiasm. Every minute in the world, thousands of photographer's upload photos. It is a day to encourages many people around the world to express their vision. Nearly 270 photographers shared their pictures, and website visitors from over 100 countries. This was the first official, to reach World Photo Day globally.
Photography has become countless for many people around the world, an ever-increasing means of personal communication and appreciation since the early 19th century. A photograph is capable of capturing a destination; an experience; an idea and a moment of time.
Some amazing facts about Photograph on this World Photography Day
The first "picture paper" composed of asphalt. For more depth, copper or glass was coated with asphalt lacquer.
James Maxwell took the first color picture in 1861 who was a British physicist.
The earliest known permanent photographic image was made through a more complicated technique known as heliography in 1826.
In 1979, "Polaroid" produced the world's first automatically focused SLR camera, and in 1985 "Minolta" produced a camera that became the standard for SLR cameras.
The oldest camera was sold at the Vienna auction in 2007, setting the longest record and being the most expensive ever auction camera.
As per the statistics in the current time, only 2 out of 10 photographs are printed on paper.
The weight of the first digital camera is 4 times more than the modern DSLR camera.
Swikriti Dandotia