World Population hits 8 billion on 15th November 2022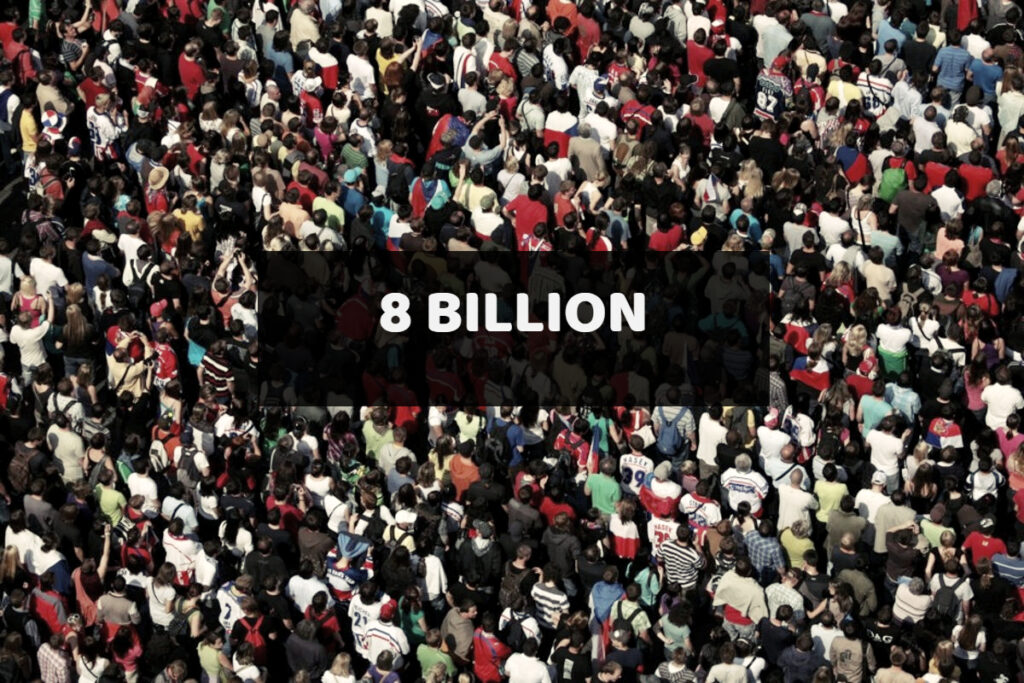 On Tuesday, November 15th, the world's population passed the 8 billion mark, marking a significant milestone that brings with it both exciting opportunities and frightening challenges, especially for India, which will surpass China as the world's most populous country in the coming year.
However, UN Under-Secretary-General for Economic and Social Affairs Liu Zhenmin warned in a report that a rapidly expanding human population can amplify already serious problems like hunger and poverty. The UN official stated, "Rapid population expansion makes it more difficult to eradicate poverty, eliminate hunger and malnutrition, and increase the coverage of health and education systems."
Since 1950, the growth rate of the world's population has been slowing, and in 2020, it was less than 1%. The United Nations estimates that the global population will reach 8.4 billion in 2030 and 9.7 billion in 2050. By the 2080s, it is expected to peak at roughly 10.4 billion, and that number is expected to hold steady until 2100.
8 Billionth Child
A baby girl from Manila is being counted as the world's eighth billionth person. At 1:29 a.m. (local time), Vinice Mabansag was born at Dr. Jose Fabella Memorial Hospital
The UN has referred to this as a turning point in human growth in the meantime. UN Secretary-General Antonio Guterres stated in a statement, "The milestone is an occasion to celebrate diversity and accomplishments while considering humanity's shared responsibility for the planet."
Improvements in public health, diet, personal hygiene, and medicine have contributed to a higher life expectancy, which the United Nations attributes to human development.
The United Nations estimates that 70% of the growth from seven to eight billion people took place in low and lower-middle income nations, most of which are in sub-Saharan Africa. In the coming years, this trend is only projected to intensify.
Swikriti Dandotia