Engineers Day 2023- Birth anniversary of Sir Mokshagundam Visvesvaraya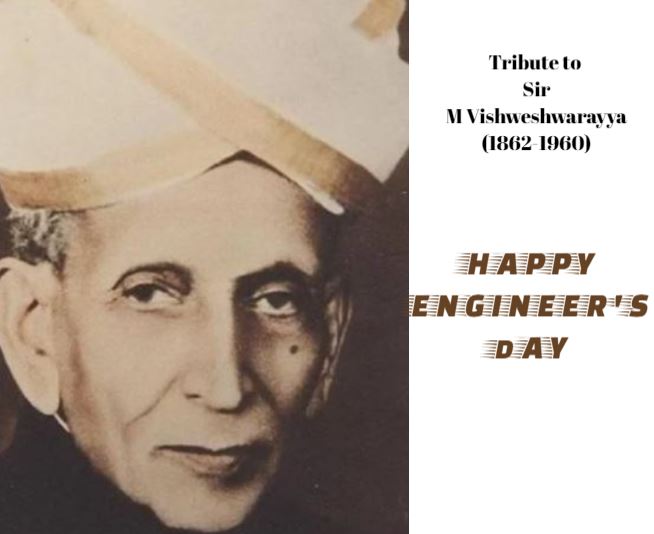 Engineers Day or National Engineers Day is a historic event linked to a prominent Indian history figure. It's the birthday of Sir Mokshagundam Visvesvaraya. Sir Mokshagundam Visvesvaraya was born on September 15, 1860.He was granted British knighthood by King George V, and hence has the honorary "sir".
Engineers Day is an annual celebration in India. The country commemorates it annually on September 15. The day is devoted to the nation's engineers for contribution in nation building. This occurrence has a huge celebration in engineering and technology-related educational institutions.
Why India celebrates Engineers Day on the birth anniversary of M. Visvesvaraya?
Mokshagundam Visvesvaraya became India's most influential civil engineer, dam designer, economist, statesman, and can be counted among the leading nation-builders for country.
M. Visvesvaraya was Mysore's Diwan from 1912 to 1918. He was the chief engineer in charge of constructing the Krishna Raja Sagara Dam in Mysore as well as the chief builder of the Hyderabad town flood control scheme.In 1909, when Hyderabad City was in severe flood threat, Sir Visvesvaraya was then appointed as the special consultant engineer to save the Hyderabad City from flood. His outstanding engineering practise rescued Visakhapatnam port from coastal erosion.
Also, Sir MV developed the block method, automatic doors closing due to water overflows. He designed the floodgates (patented on his name) first constructed at Pune's Khadakwasla reservoir in 1903. In 1955, the Government of India awarded 'Bharat Ratna' to him because of his excellent contribution to society.
India's first Engineers Day celebration was introduced in the year 1968 and then every year it was planned to celebrate.This event commemorates India 's great engineer and statesman of history, Mr. Mokshagunda Visvesvaraya. He was a jewel of India when India was under British government subjection. He always worked for nation development,on this day we get a chance to pay tribute to this great Indian national hero.
Some Famous quotes on Engineers