Hidden Beach of Mexico in Marieta Island
If you love to travel sea beaches, then your travel will be incomplete if you haven't visit the Mexico beach!!
Hidden Beach is located in the west of Puerto Vallarta-A beach resort city at Mexico also known as MARIETA ISLAND.
HISTORY: In early 60's a Scientist (Jacques Cousteau) led to a protest against stopping harmful human activity on the islands. In 2005, the islands was finally named a national park having facilities of swimming ,to move across the water and sunbathing with also other forms of recreation activity . It is said that it has a hole created decades ago in the Hidden Beach that was a result of projected bombings. Test bombs are the known cause for many caves and rock formations on the island.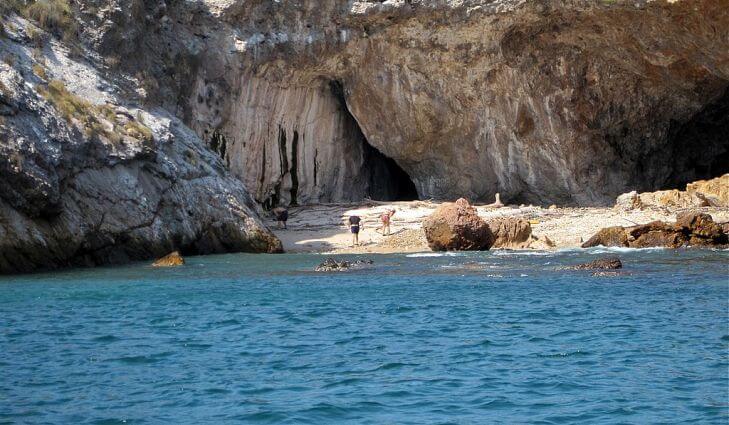 TRIP INSIDE:
And now the Hidden Beach, officially called Playa De Amor, or the 'Beach of Love'.  It is said to be an invisible one from outside but only accessible through long tunnel that links the beach to Pacific Ocean. There is approximately six feet of space above water level, so visitors can arrive at the beach by swimming. Without being exposed to sun you can play with the white sand inside the beach.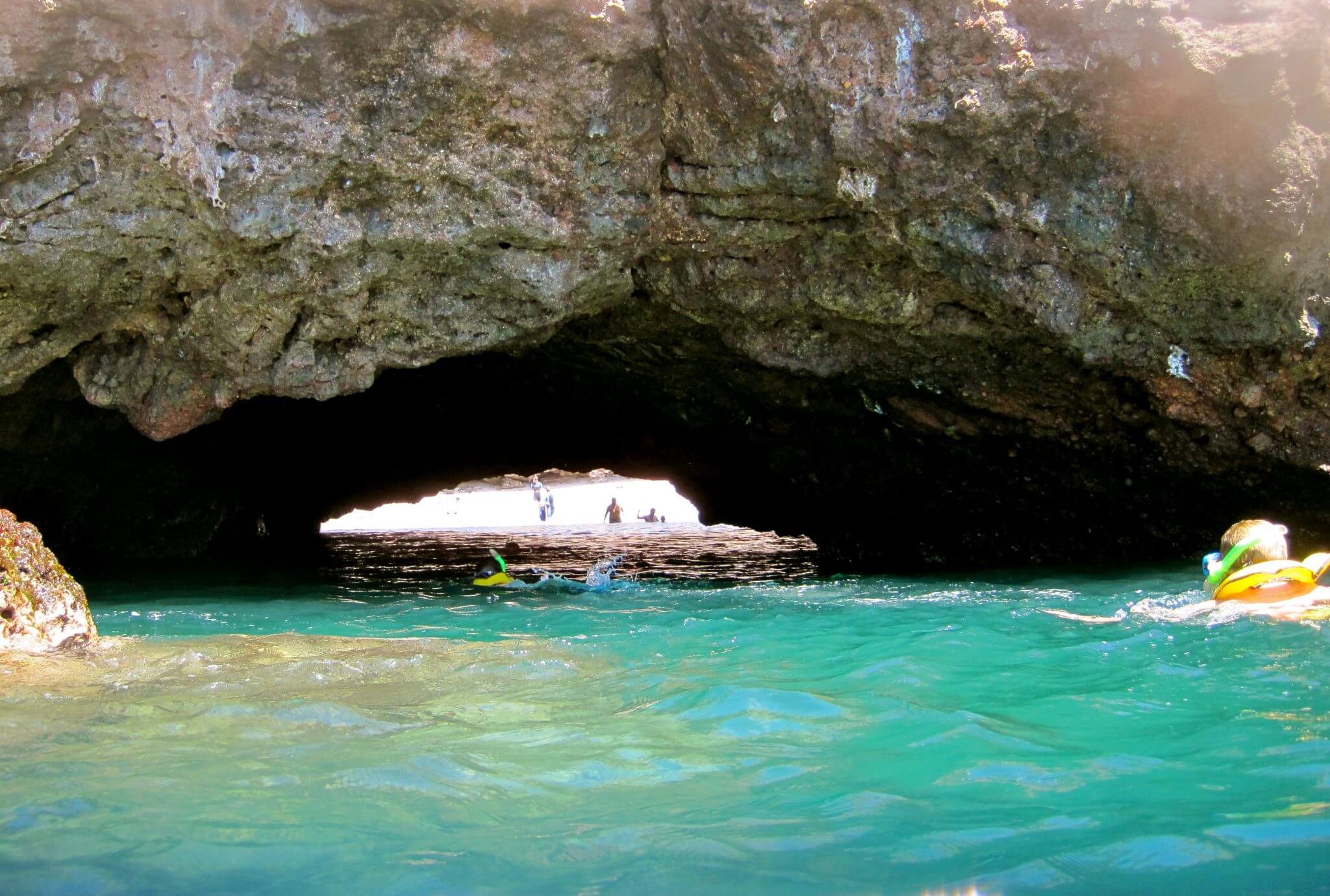 To reach to the secret empire of the beach people  have to swim through a short tunnel which opens up into the spectacular beach, which is surrounded by rare wildlife also the spectacular wildlife has a pack of humpback whales, dolphins and manta rays are just some of the stunning marine life one gets to enjoy when at the beach. These Islands are a Natural Reserve protected by the Mexican Government and in order to visit the hidden beach, visitors must have a permit. This beach has pure blue sea water. In addition to play with sand there are many fun activities you can do such as snorkeling, diving, and more.
Is Mexico hidden beach is closed ?
In 2016, the National Commission of Protected Natural Areas, National Authority of Mexico said that the beach will be closed for the public use from May 9.
Why Mexico Hidden Beach is closed for Tourist?
There are many reasons behind the closure of this beach  as some of them are saying  that it is closed to protect the island from human use. As increased number of tourist visiting destroys the coral area of beach and the destruction of coral is due to the global warming, boats, oil in water and excessive tour trips. According to officials, "Excessive tourism could lead to a more rapid destruction of this sanctuary."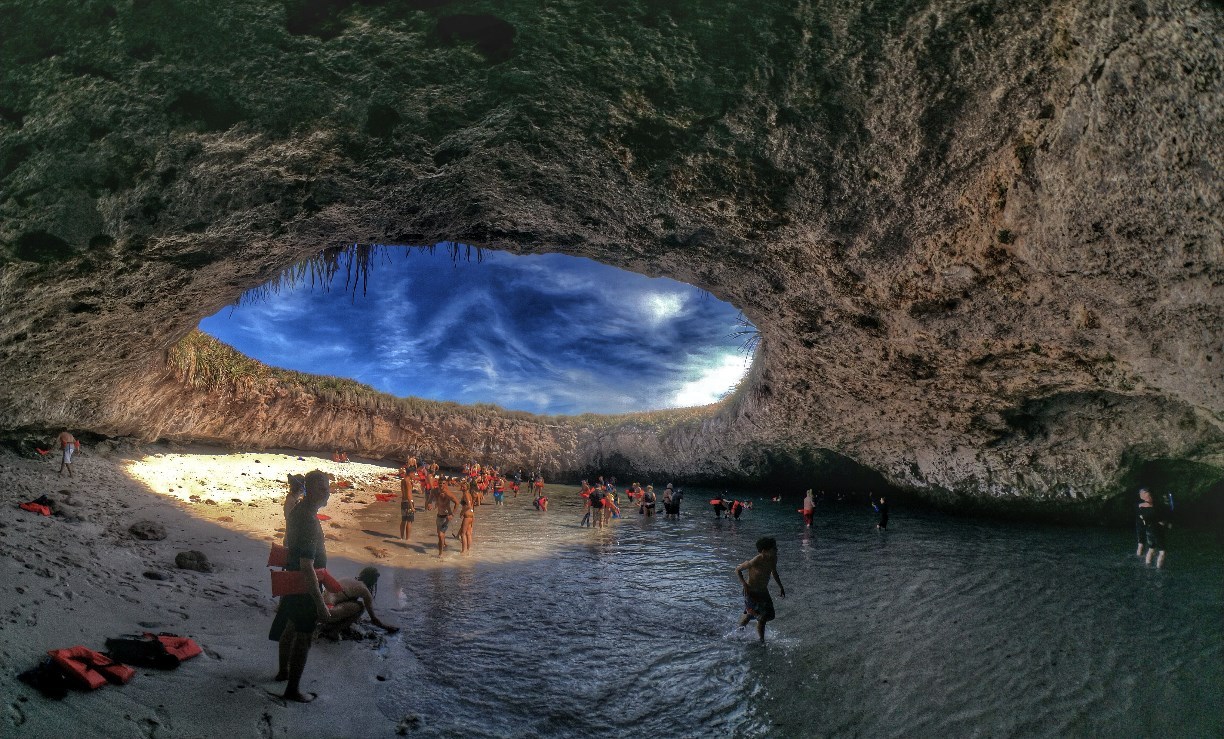 So when you visit to Mexico then take some time to visit this hidden Beach in Mexico with your love ones!!
                                                                            WRITTEN BY:–
                                                                                        NEERJA BIWALKAR