If one state has so much incredibility then you can imagine how much the whole nation has to offer for tourist and travelers coming from worldwide. Yes, I am talking about "Heaven on Earth- Kashmir". Kashmir is full of natural Beauty, full of cultural heritage and rich traditions which justify perfect definition of how much incredible our Country is. Every twice in a year I planned a trip to Kashmir with my friends or family members and the reason is I always get attracted by hospitality and warmth getting from Kashmiri people. They are very friendly and welcoming in nature.
Let me try to show you a brief picture of Kashmir:- I always found myself in state of calmness after visiting Dal Lake which is also known as "Jewel of Srinagar". Within Dal Lake Itself you will get a glance of Kashmiri Culture which you can explore through Shikara Ride. Shikara is wooden boat made up of Deodar Tree and once you be seated in Shikara you will feel the Kashmiri culture straight from your heart. Shikara is not only for tourist attraction but it is a major mode of transportation at Dal Lake.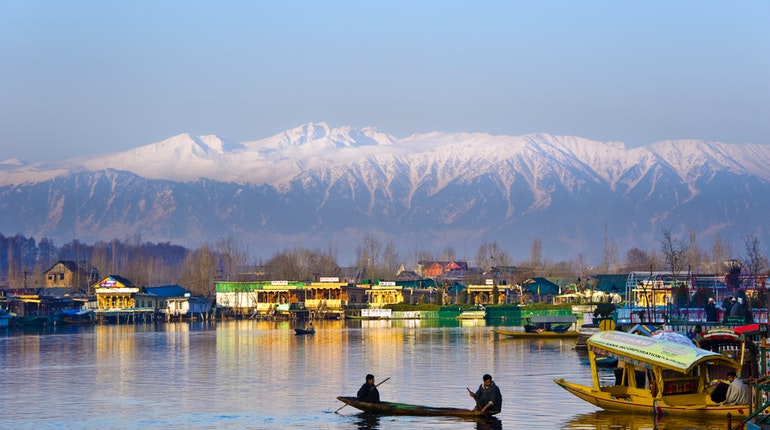 After Shikara you will find another wooden gem at Dal Lake is "House Boat". It's not just a House over Boat but it's a properly maintained property with beautiful interior design inspire from Mughal culture will make you fell not less than a Five-star hotel. Local people too have their houses in Dal Lake and they use Shikara for transport. If you are visiting lake in Morning time you will see the Floating Vegetable Market and the floating gardens which are used for cultivating fresh vegetables.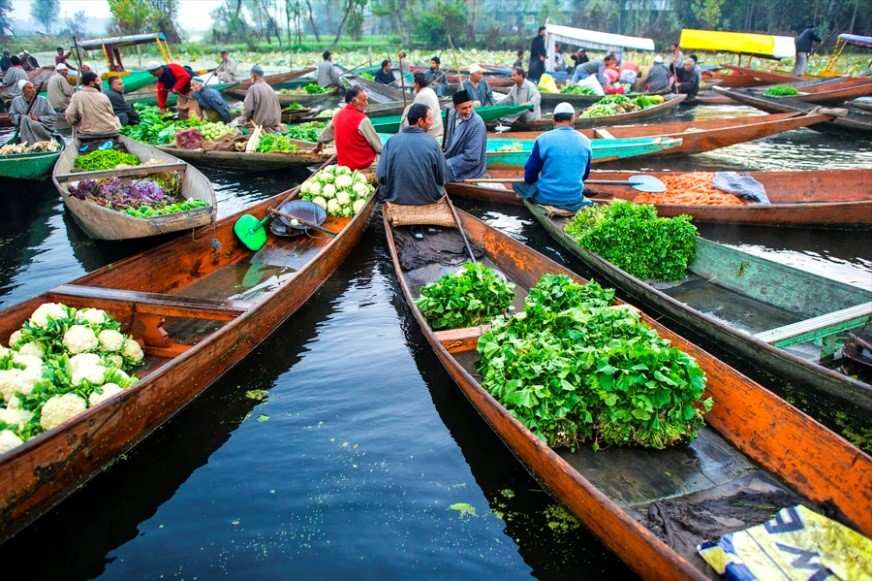 I would summarize Dal Lake as a "Little Rome" and I did justify that. Isn't it? And you don't need to be "Dull" while you are in Dal Lake. Have a Sip of Kahwa between the ride and enjoy the Beauty. Sorry I didn't tell you about Kahwa it's also a kind of tea made up of Green Tea leaves, spices like cinnamon and cardamom, almonds etc. and mainly serve with Saffron. It's a very healthy drink and will keep you refresh for a whole day. After having a ride at beautiful Dal Lake, have a walk on the streets of Srinagar and if you are interested in shopping then valley has lot to offer you. Kashmir is well known for their handicrafts and Kashmiri carpet, shawls like Pashmina are very famous across the world. Also, Valley is famous for Dry fruits and it is biggest exporter across India. Have some of these items in your bag which will be there with you forever as a memory of "Kashmir".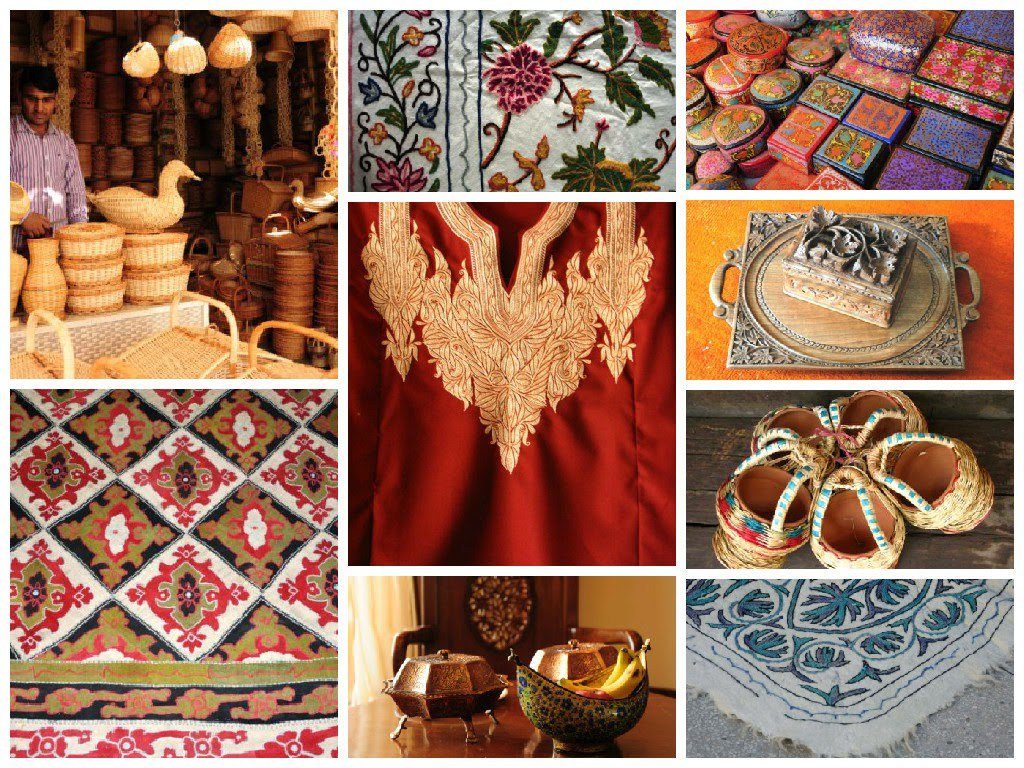 If we don't eat and only buy will make our day worse Is it true right??  Kashmir has wide variety of cuisines to offer for both Vegetarians and Non-Vegetarians. Try some of Kashmiri dishes like Dum aloo, Kashmiri Pulaw, Goshtaba etc. and you will not miss your state food any more. Let's keep shopping, eating beside and talk about some history of Kashmir Valley Going down the centuries Kashmir is ruled by a many empire but among them Mughal empire has marked a great significance on Kashmiri Culture and Traditions. One of the famous architectural significance of Mughal is Pari Mahal. It is situated at Zabarwan Mountain Range which is very close to Dal Lake.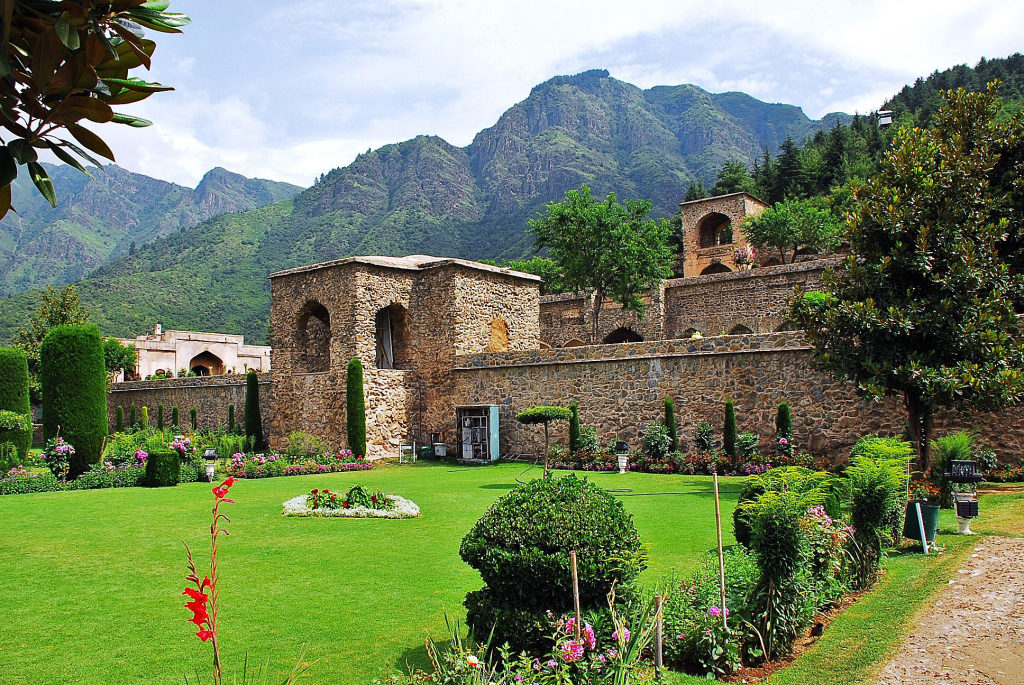 Pari Mahal is also among the best tourist attraction in Srinagar because of its design and famous Mughal garden which is located at the top terrace of Mahal. You can enjoy the full scenic beauty of Srinagar city from the terrace. Apart from Garden at Pari Mahal there are other famous gardens built byMughal like Nishat Bagh, Shalimar Bagh, chasme Shahi and Tulip Gardens. I have never seen all such beautiful gardens in one city, that's Srinagar for you. Now let's move to Switzerland which is just 40 km from Srinagar. I am not joking people call it "Gulmarg" as mini Switzerland. Gulmarg – A beautiful place which shows you how the heaven looks like. Till now I was thinking why there is hype about Kashmir is heaven on earth but believe me once you land in Gulmarg you will get all the answers. It's a white beauty in winters and greenish in summer. Like Gulmarg there is another similar paradise just 80 km from Srinagar known as "Sonmarg". Gulmarg in summer :-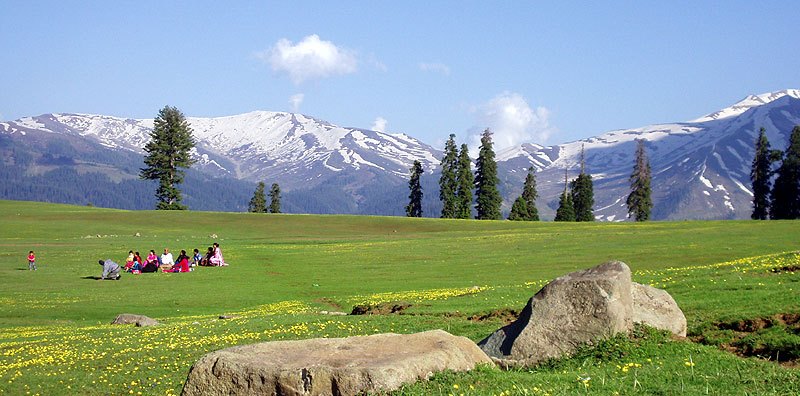 Gulmarg in Winter:-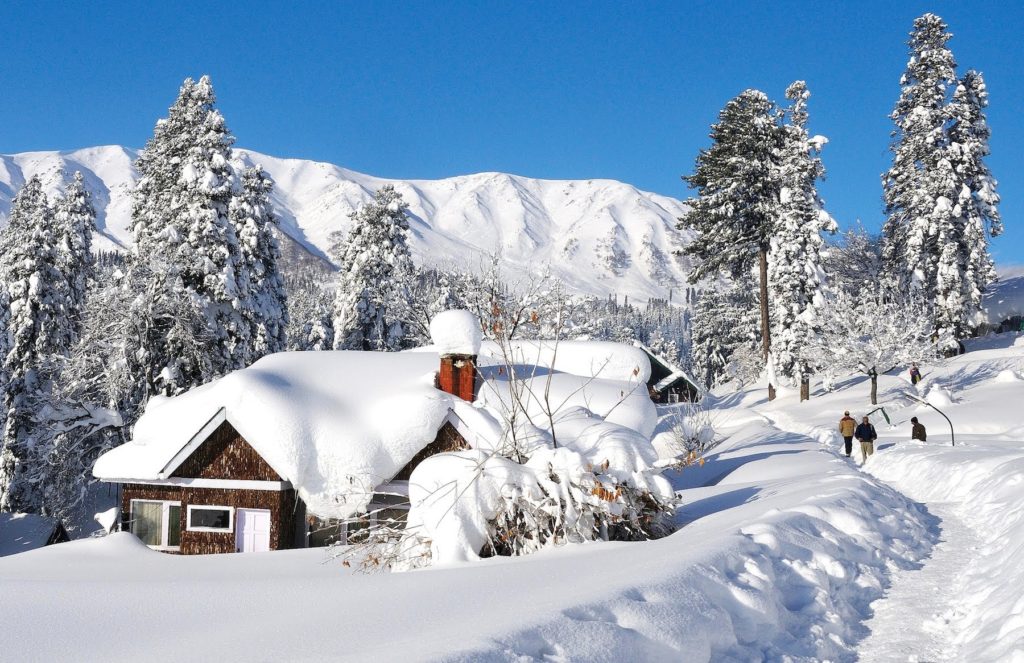 Till now I have talked so much about Srinagar but missed one beautiful creature – Famous Shankaracharya Temple which is dedicate to Lord Shiva located at 1100ft above surface level. You will get amazed after seeing the design of temple. All those who are reading this blog might be thinking that WOW writer has covered all the beauties of Kashmir but let me tell you that are not true at all. There are so much lies in Kashmiriyat which can't be express in count of words. I have covered only Srinagar but if you want to see larger picture then there is much more to talk about Amarnath cave, Pahalgam, Ladakh-A Land of Buddhism and many more. I believe Kashmir is the perfect example of Incredible India because it has all the ingredients in it like Natural beauty, Rich culture heritage and traditions, mouthwatering food Cuisines and a Perfect handicraft.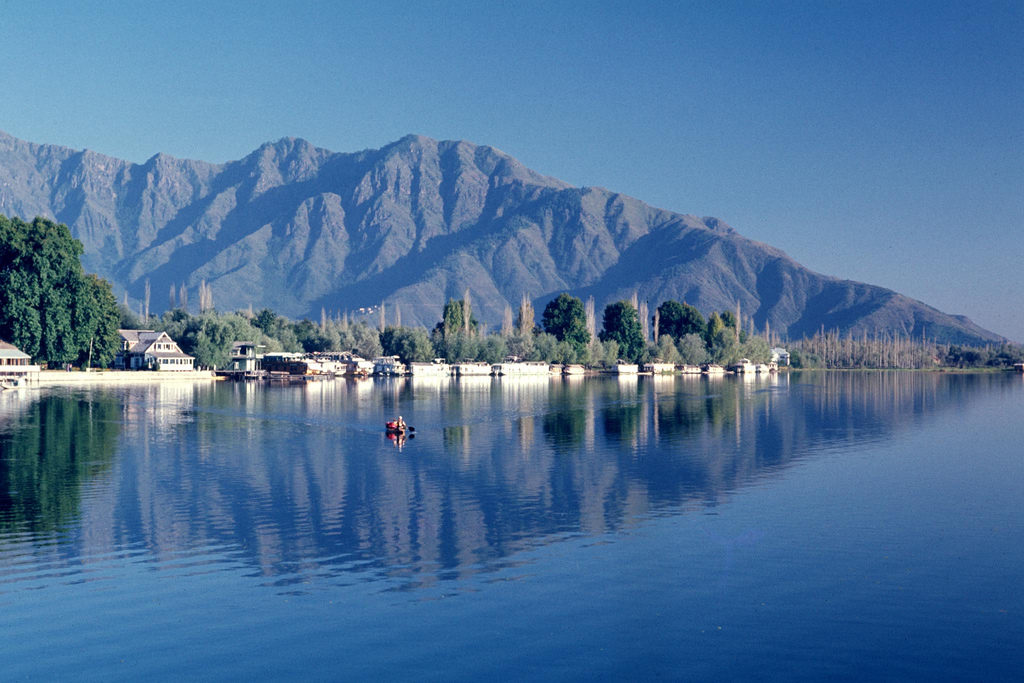 Heavens are made for Peace and Love, So the Kashmir is…Title inspired from beautiful song dedicated to Kashmir. "Kitni khoobsurat yeh tasveer hai- Yeh Kashmir hai.." Sweekriti