INDORE SARAFA-Place Where Sun Rises at Night for Foodies
Yes, you read it right and we are pretty sure you too will agree before you will be done reading this article.We are talking about SARAFA, located near Rajwada, popularly known as 'Heart of Indore '. The place is heaven for food lovers. Here day begins with glimpse and shine of various precious stones available on planet. You will find numerous jewelry shops and showrooms here.
 "With sun losing the shine, this place start glowing more around nine ".
Hundreds of vendors start coming in each with their delicious and mouthwatering servings to cater your lust for food.
ADVERTISEMENT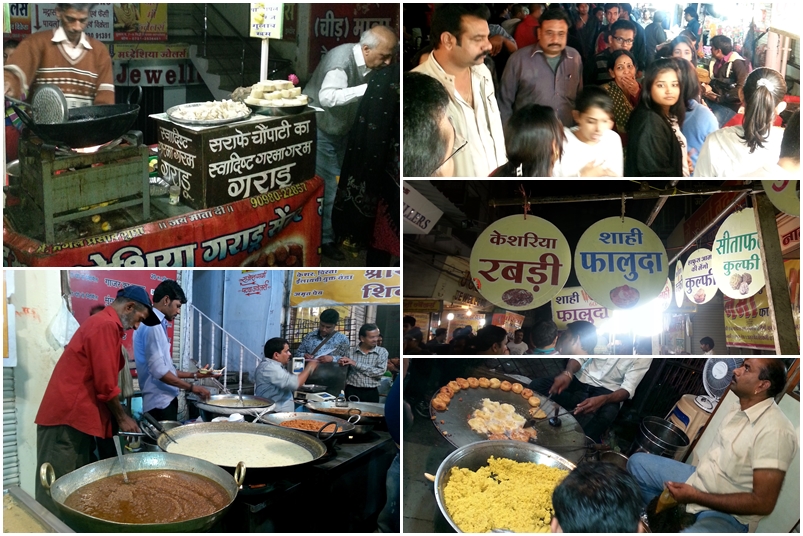 Epicenter of all famous dishes across India with authentic Indore flavor in it.The place is heaven for food lovers, and it would be no exaggeration of the fact that if we can say it is the food capital of India. Sarafa Bazaar is a street market serving delicious Indian vegetarian snacks during late evening hours. A wide variety of snacks are available, at a very reasonable price, and high quality. SARAFA Bazaar is a pride of Madhya Pradesh state which attracts foodies from all over India to Indore.
"M.P. MEIN DIL HUA BACCHA SA, AUR SARAFA MEIN TASTE HUA ACCHA SA."
Whatever may be your taste, be it sweet, Salty, spicy or sour, you will never go disappointed from here, you will get lot of varieties to choose from each with unique taste and aroma.For Indian Vegetarian Snack lovers this place is a must visit where you will get quality of varieties like Joshi's dahi vada , bhutte ka kees, malpua, rabdi, moong ka halwa and Right from Pav bhaji to kulfi rabdi to Sabudana khichdi to paneer tikka to varieties of pan..!!
Let's read about some trademark dishes which you will find in SARAFA.
Bhutte ka Kees: A Mouth Watering dish made from corn, shredded and cooked with milk, coconut and spices and at last topped with coriander leaf, grinded coconut and little lemon juice.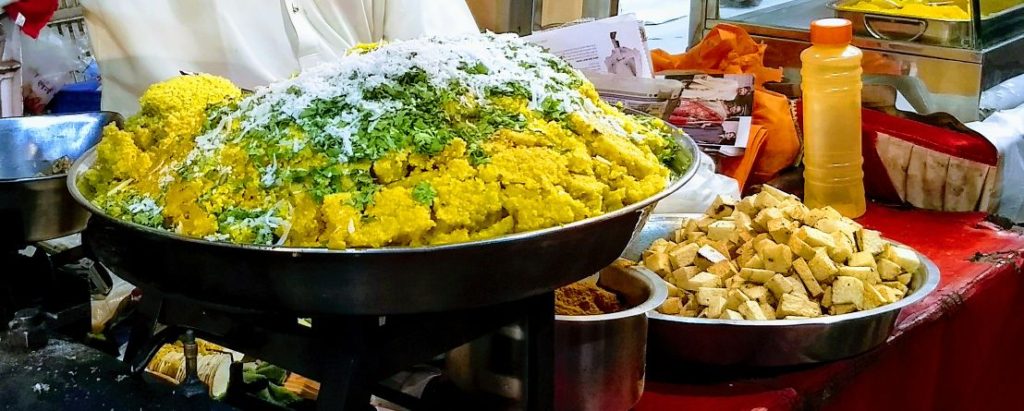 ADVERTISEMENT
Coconut Crush:- Every Foodie has crush on this special drink made up of coconut water mixing it with milk ,sugar ,ice and with some creamy Malai.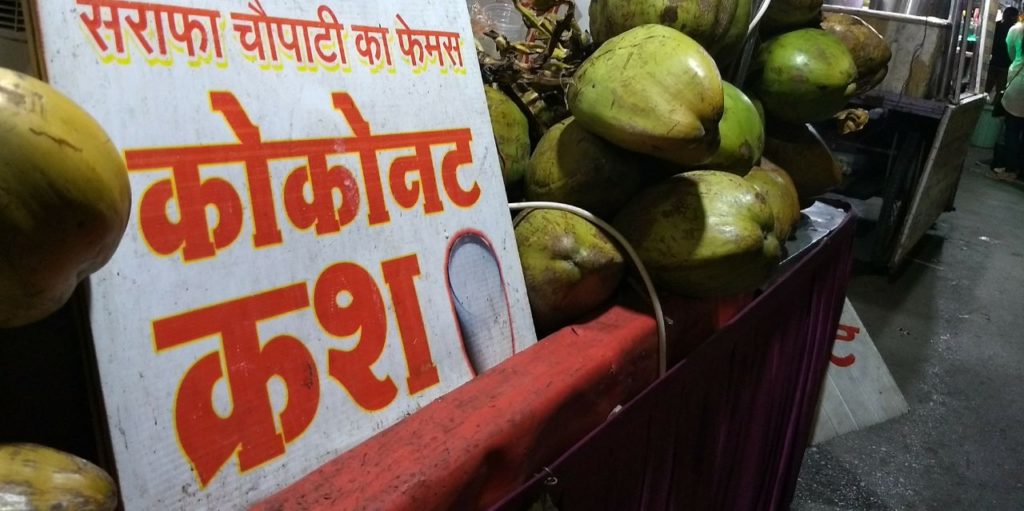 Garadu-: It's a famous seasonal CHAT of winter season. Garadu is a type of yam and looks somewhat like sweet potato.Hot Fried Garadu topped with spices, chillies and lemon juice is enough to give you warmth feeling in Winter Season.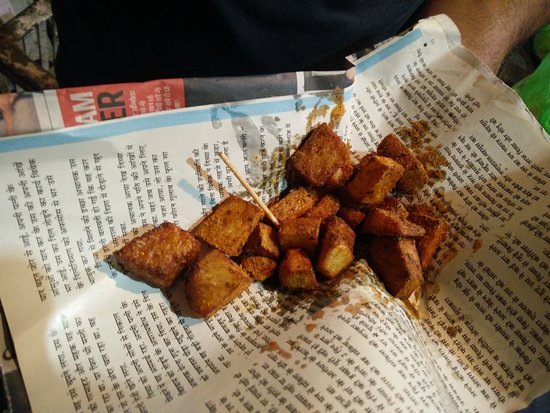 Malpua-: Its Indian version of pancake topped with flavored milk known as rabdi. A slice of sweet malpua after spicy dishes will make you feel good.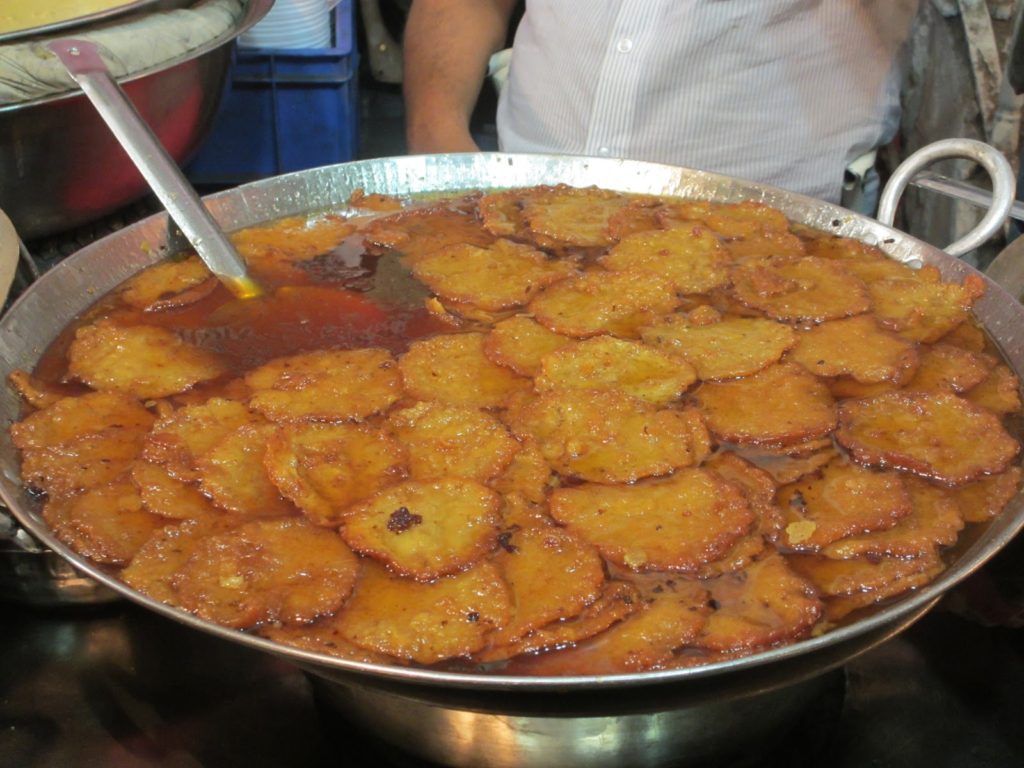 Jaleba-: Though everyone of you had eaten jalebi's but if you are in SARAFA you will get a chance to meet its upgraded version Jaleba. Yes it's a king size Jalebi fried in desi ghee. Despite of large size it's very soft.
ADVERTISEMENT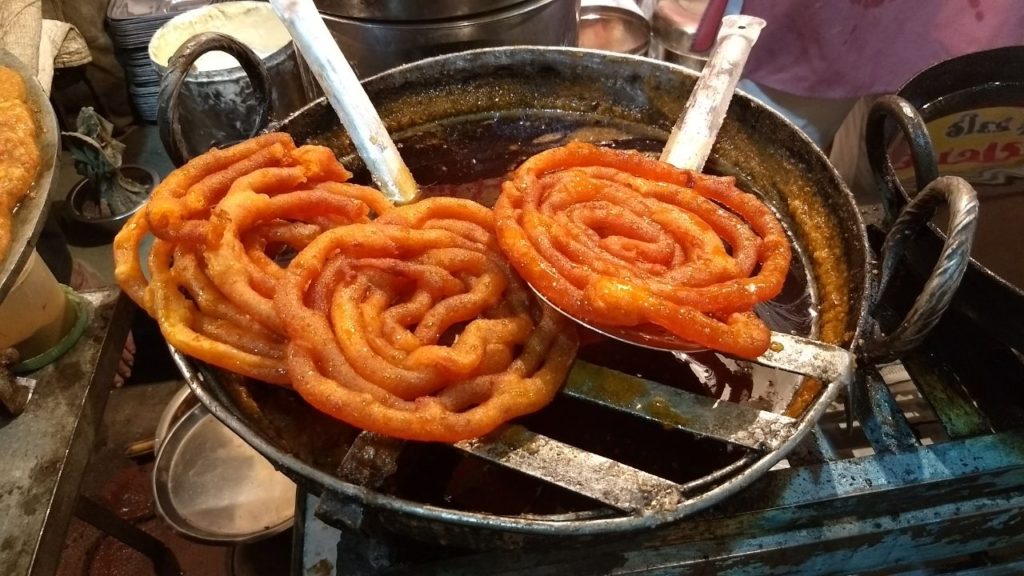 ADVERTISEMENT



Apart from this, there are other many delicious dishes like Sabudana Khichdi,Poha ,Gulab Jamun,Paav Bhaaji,Khopra Patis that you will find in Sarafa.
Sarafa Bazaar is a place where every food lovers like to return again and not only food lovers, even if you feel depress for some reasons then just come here for a while because –
A GOOD FOOD is GOOD MOOD!!
So at last, one line to all our foodies friends who have not visited SARAFA –
Paradise is waiting for you,
GO and HAVE IT!! 
Written By:
Mayur Jain
(Naam Toh Suna Hi Hoga…)