Ganga Aarti Haridwar- A Spiritual Beauty
Visit Haridwar and witness Ganga Aarti & you will feel most alive!
Haridwar in Uttrakhand is one of the holiest places to Hindus in India as it comes in one of the four places where the few drops of Amrit were sprinkled in the Ganga River and thus in every 12 years khumb mela held at Haridwar.It is the entry point to the four pilgrimages which we call "Chaar Dham Yatra" Badrinath, Kedarnath, Gangotri and Yamnotri.
It is believed that Haridwar is known as trinity of holy gods: Brahma, Vishnu and Mahesh, literally the meaning of Haridwar is "Gateway of Gods".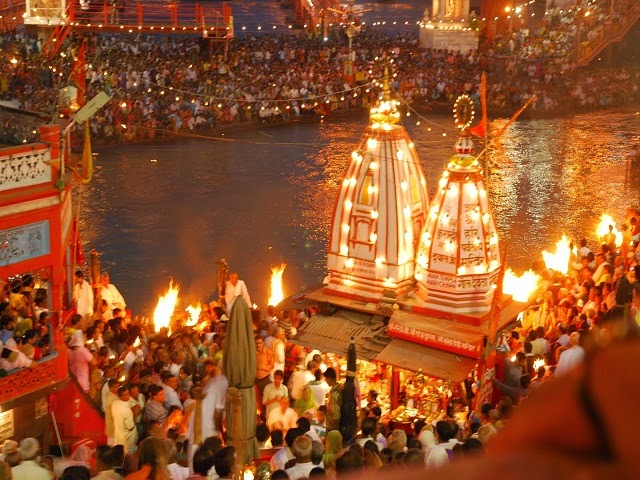 Haridwar is situated at the bank of Ganga River and thus many people from across the world comes here to visit Haridwar and to see the most famous "GANGA AARTI" which is done at "HAR KI PAURI GHAT" and take a dive in this holy river to wash away their sins and get moksha. Do you know the meaning of HAR-KI-PAURI?? Well the meaning is the "steps towards the Lord Shiva".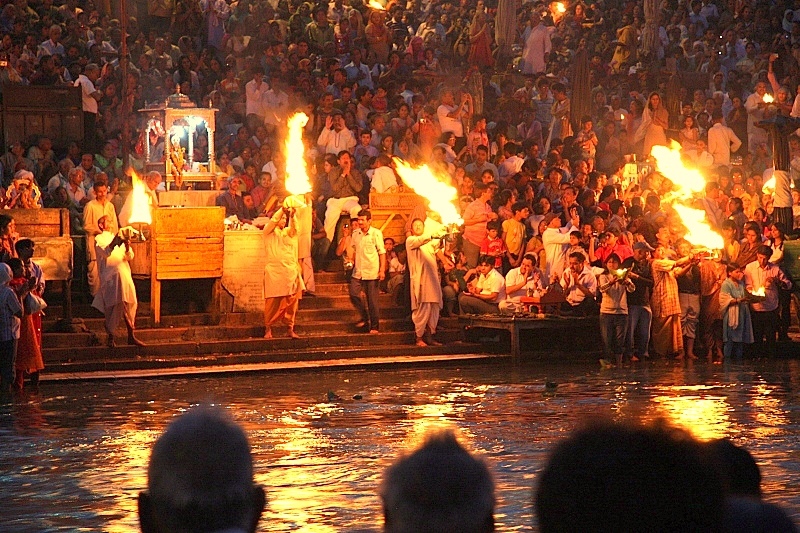 Amazing Atmosphere in Evening:-
At the time of evening when sunlight is set on water and dusk settles down thousands of people in Haridwar gather at HAR-KI-PAURI GHAT to see the beauty and getting blessed during the "Ganga Aarti" atmosphere is quite charge up and people are very much invloved on both sides of the bank and its a wonderful sight in itself. The Aarti take place by facing river and performed by the priest( pundits) who are selected by Ganga Sabha. The pundits lighten up the lamps and hold large fire bowls in their hands and rings the temple bell. Pundit's starts by Aarti by the chanting Sanskrit mantras and people standing on ghat float diyas on river with flower. Ganga Aarti is dynamic show of light and sound where you will see the perfect hand movement, lamps, and texture, trust me it is delightful to watch the all the lamps to the prayer songs which are played at background.
The meaning of Ganga Aarti is to pray for river Ganga because it is just not a river in India but, it is our Divine Mother as it gives life in form of water.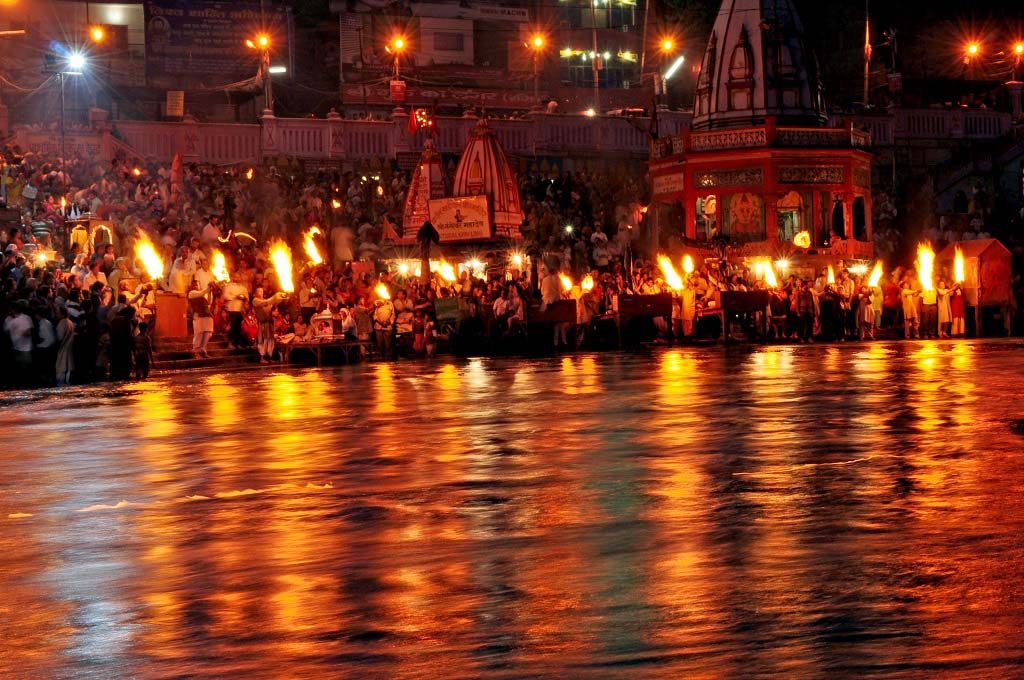 History:-
People visit Haridwar to take a dive in in holy River Ganga but do not know the history behind it. Well it is difficult to say when the tradition of Ganga Aarti Started but at Har-Ki-Pauri it was started by Pundit Madan Mohan Malviya in 1910 and recently he was awarded by "Bharat Ratna".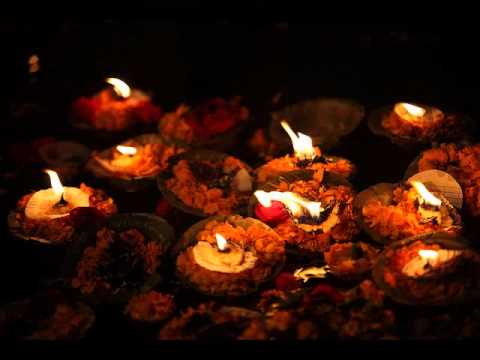 Timings of Ganga Aarti:-
Morning Aarti: – Starts from 5:30 am to 6:30 am.
Evening Aarti: – Starts from 6 pm to 7 pm (during summer it starts from 7pm or 6:50 pm )
HOW TO REACH:-
Air Connectivity:-Dehra Dun Airport which is 41km away from Haridwar and Delhi Airport which is 220km.
Chandigarh Airport which is 155km away from Haridwar.
Rail Connectivity:-  Haridwar has its own railway station Haridwar junction and it is connected to all major cities.
Nearest city: Dehra Dun 35 km from Haridwar.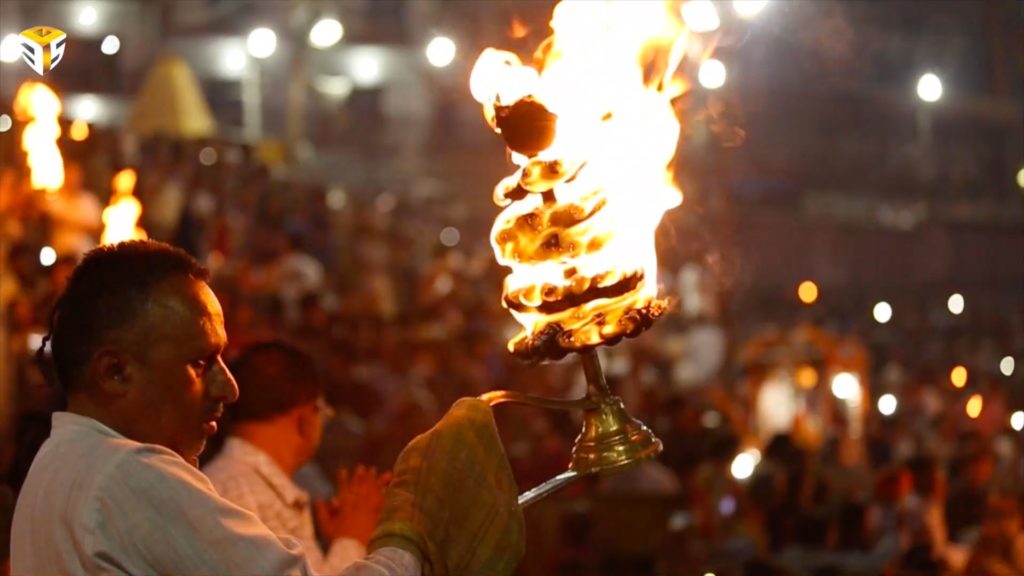 Listen to Ganga Aarti once in a lifetime to rock your soul.
   Swikriti


>