Theme of World Population Day 11th July 2023
---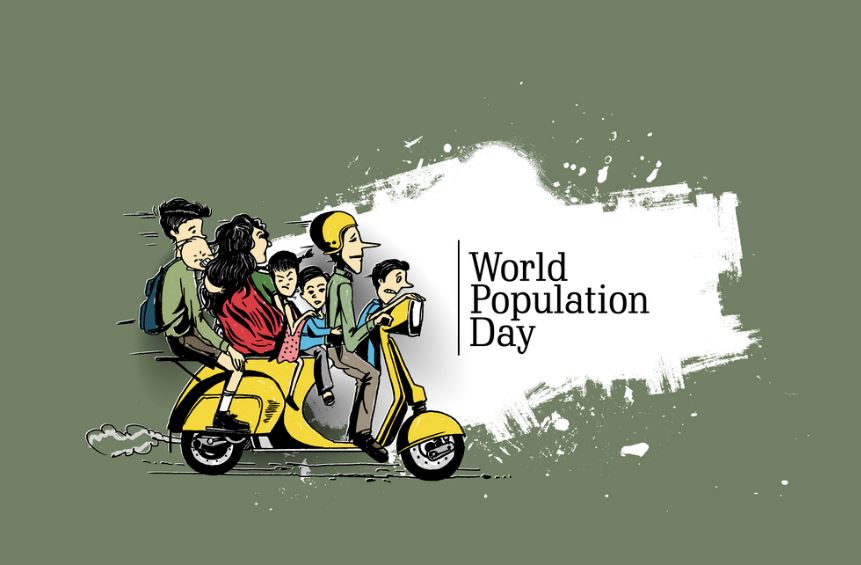 World population day is one of the most important awareness day celebrated annually on every 11th of July. The aim of celebrating the world population day is to spread awareness about the issues of the global population and the importance of reproductive health.
This awareness day was established by the governing council of the United Nations Development Program in 1989. This event was inspired by the public interest when the world's population reaches by 5 billion and hence became a serious concern about the exploding population. Therefore,this day has to be initiated to overcome the issues of our growing population and to raise this awareness in public.
Theme of World Population Day 2023
According to UNFPA, this year world population day 2023 will focus on- 8 BILLION LIVES INFINITE POSSIBILITIES
The world's population surpassed 8 billion people in 2022. Our human family is now larger than ever before. Collectively, we live longer and enjoy healthier lives than at any other point in human history.
In a perfect world, 8 billion people would imply eight billion chances to build more just and peaceful communities where everyone has equal say in how they live their lives. However, it is not and has never been a level playing field. Too many people still face discrimination, harassment, and violence on the basis of gender, race, socioeconomic status, religion, sexual orientation, physical ability, and place of birth. When we forget about those who came before us, we just hurt ourselves.
The World Population Day is aims to raise awareness of various population problems such as the importance of family planning, gender equality, hunger, maternal health and human rights.
So what are Population issues? Basically, a Population issue includes family planning, gender equality, child marriage, human rights, right to health, baby's health, etc.
History
In 1968 world leaders declared that people had a basic human right to decide the number and time of their children freely and responsibly. approximately 40 years later the modern contraception remains out of control for millions of women, men, and young people. In 1989, World Population Day was established as an outgrowth of Five Million Day, marked on July 11, 1987.
The United Nations has approved the event, as a way of increasing awareness of population problems and their impact on growth and the environment. And since then, with support from the United Nations Population Fund ( UNFPA), states, non-governmental organizations, organizations, and individuals have coordinated numerous educational programs to commemorate the annual event.
There are 9 standards which are set to support family planning:
Non-discrimination: Family planning should not be cramped on the basis of race, sex, language, religion, national origin, age, economic status, place of residence, disability status, marital status, sexual orientation or gender identity.
Available and Accessible: Every country must ensure that family planning commodities and services are available and accessible to everyone.
Acceptable: Contraceptive measures and information must be conveyed in a dignified manner, respecting both modern medical ethics and cultures.
Good quality: Family planning information must be accurate.
Informed decision-making: Every person must be empowered to make reproductive choices with full autonomy, free of pressure, coercion or misrepresentation.
Privacy and confidentiality: All individuals must enjoy the right to privacy when seeking family planning information and services.
Participation: Countries should ensure the active participation of individuals in decisions that affect them, including health issues.
Accountability: Everyone including leaders and policymakers must be accountable to the people they serve in all efforts to realize the human right to family planning.
How World Population Day is Celebrated?
World Population is celebrated at an international level where different activities and events are organized to draw attention to the major issues of the world's population. Activities include seminar, discussion, educational sessions, public contests, poster making, slogans, workshops, debates, songs, etc.
When it comes to car shipping, you need a reliable and reputable company that you can trust. Look no further than our car shipping company. We understand the importance of transporting your vehicle safely and securely to its destination. Whether you're relocating, purchasing a car online, or need to ship your vehicle for any other reason, our experienced team is here to provide you with exceptional service.
Swikriti Dandotia