Famous Cricketers Jersey Number and its History
---
A player may retire but their jersey will never. It always is there in the honor of that player's accomplishment. It's not just a t-shirt but it represents the emotions that were attached to millions of fans across the world. For cricket lovers, if you still don't have your player t-shirt then buy jerseys online in india to show love towards your favorite sports person.
Well Jerseys plays an important role in sports as it is like a team's uniform where each team has to wear the same color jersey which represents their team like Blue for "Team India", Yellow for "Australia" etc. , while watching cricket have you ever noticed that each player has their own unique Jersey number through which we can identify them.
Do you know that when Jersey number came into Cricket?
Well till 1998 there was no t-shirts number for the cricket team. In the 1999 world cup, for the first time, the cricket team got their t-shirt number which represented their unique identity. At the time all the captains had to wear number 1 Jersey and the rest of the team are in altered numbers 2 to 15. If more than two players make debut in a match they were given numbers alphabetically based on their surname.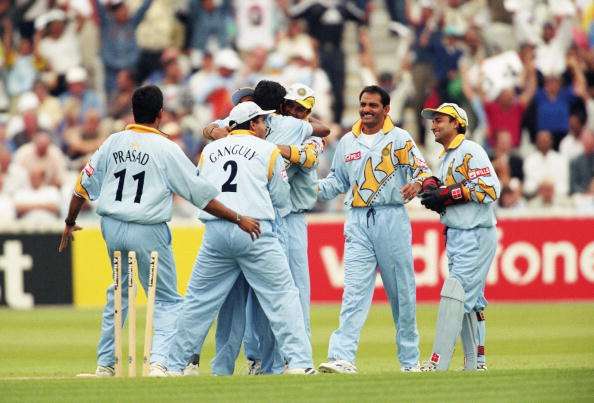 During 1995-1996 World Cup series first time Australia used jersey number in the international cricket along with the name of the player, some of them assigned with their number and some player choose their own number like "Shane Warne's jersey number was 23, and Ricky Pointing's number was 14".
Well, the Jerseys numbers in cricket are not so much important it only helps commentators to identify the player on the field. But in Games like as like Football, Hockey and Basketball it plays an important role while interchanging the substitute player.
Let's read about the famous cricketer's jerseys numbers and the reason behind choosing the number
Sachin Tendulkar- No. 10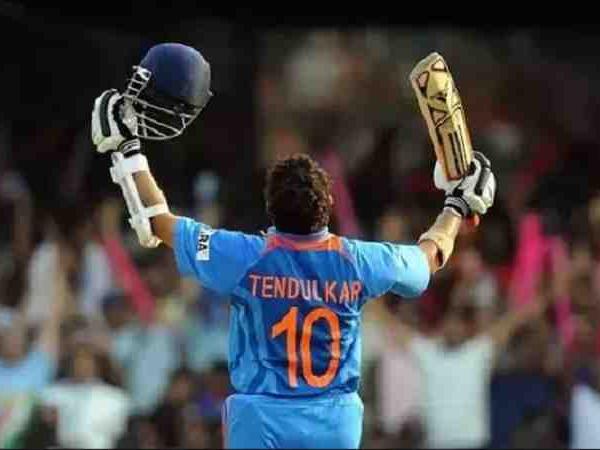 No one can forget this number, firstly he used to wear 99 numbers (which is the highest number in Jersey) and later he switched to no 10 t-shirts which are given to those who inspire the team.
Rahul Dravid– 19
He dedicated his T-shirts number to his wife's birthday he mentions that it is the best way to remember my wife's Birthday.
Virendra Sehwag – 00
First, he used to wear 44 number (4+4=8) but this number was unlucky for him after that so he never wore 44 numbers and chose to wear a t-shirt without any number.
Mahendra Singh Dhoni—7
Everyone knows the Jersey number of Dhoni but do you know why, because 7th July is his birthdate Dhoni and his birthdate is 7/7/81 means day-7, month-7 and year 81(8-1=7) that's why he wore 7 no T-shirt.
Read the article on MOHUN BAGAN AC- India's Popular Football Club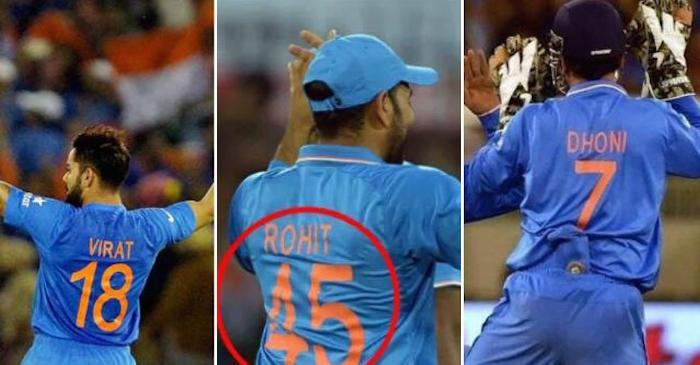 Virat Kohli—18
Indian Captain Virat Kohli chooses his T-shirt number 18 after the death of his father on 18th December 2006 when he was an 18s-year-old.
Rohit Sharma—45
Highest run-scorer in the World Cup 2019, his mother suggested him to take 9 no t-shirt but that number was already been selected by another player so, he took 45 number jersey while totaling the count is number 9.
Chris Gayle –333
Chris Gayle is always known for his powerful hitting and the reason behind choosing this number is that he made a triple century in test series i.e the score is 333 and from then his jersey number was 333. His jersey number is a way to express pride and achievements.
Shoiab Akhtar — 14
Shoaib Akhtar was recognized as the fastest bowler in the history of cricket. Jersey number of Shoaib Akhtar was 14 but he was one of player who doesn't support the numbers and names on Jerseys as he says it is "awful" to wear the T-shirts with names and numbers. He also urged the ICC (International Cricket Council) to reverse their decision.
Jasprit Bumrah — 93
One of the best bowlers in cricket wear Indian Jersey with number 93. It is said that Bumrah jersey number is inspired from his year of birth 1993.
Mitchell Starc-56
Australian fast bowler wear Jesrsey with number 56 in both International ODI's and T20 leagues like IPL,BIG BASH .Even mitchell starc twitter handle has number 56 "@mstarc56 " after his username.
Steven Smith
Australian star batsman Steven Peter Devereux Smith jersey number is 49 in all formats of international cricket
Swikriti Dandotia