Thanksgiving Day 23rd November 2023
Thanksgiving Day is one of the most famous festivals of the United States, Canada, Liberia, and some of the Caribbean Islands. It is a day of giving thanks, sacrifice, and the blessings of the harvest. This festival is celebrated on the fourth Thursday of November in the United States. Thanksgiving Day is celebrated as a secular holiday and also has historical importance in religious and cultural traditions. This year, Thanksgiving Day will be on November 23, i.e., the fourth Thursday.
What is Thanksgiving?
Thanksgiving is a formal establishment, an American harvest festival celebrated from centuries with colonial services to the late 16th century. It is an autumnal feast celebrated with the harvest of crops after the season of growth. Nowadays Thanksgiving is celebrated for multiple reasons for some people it is a day to express some gratitude for the harvest and for others it is a holiday to be with their family and enjoy food.
History of Thanksgiving Day
According to history, the first Thanksgiving was observed for a different reason, it is celebrated in honor of the creation of the United States Constitution. In 1789 a proclamation was issued by President George Washington that November 26 will be a day of "Public Thanksgiving".
In 1863, President Lincoln proclaim by marking Thursday, November 26, 1863, a Thanksgiving Day. President Lincoln was also thanking god and to the Army for the successful battle of Gettysburg. Lincoln also mentions the blessings of American People and said that observe the last Thursday of November as the day of "Thanksgiving and Praise. After that in 1939, President Franklin D. Roosevelt changed the day of Thanksgiving from fourth Thursday to third Thursday in November. The reason behind changing the day is that he wants to boost the economy as more days for shopping before Christmas.
Finally, in December 1941, as the President and Congress established Thanksgiving Day as a federal holiday of the United States and declare that it will be celebrated on the fourth Thursday of November and still it is continued.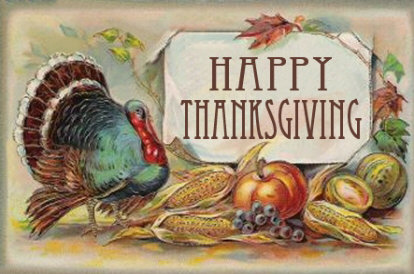 Did you know- that Sara Josepha Hale, the writer of a nursery rhyme "Mary had a little lamb" led a 17-year campaign for getting a Thanksgiving a national holiday. She sent many letters which were ignored and finally in 1863, a letter to Abraham Lincoln convinced him to declare Thanksgiving a national holiday.
Thanksgiving is a traditional celebration includes the blessings of the year and especially for the harvest. Americans have a "Holiday Season" which starts with a Thanksgiving Day and it is celebrated both with family and public places with a Macy's Thanksgiving Parade. The first day after Thanksgiving Day is marked as black Friday (which is known as shopping day)- shows the start of Christmas shopping.
Swikriti Dandotia