National Unity Day 31st October 2022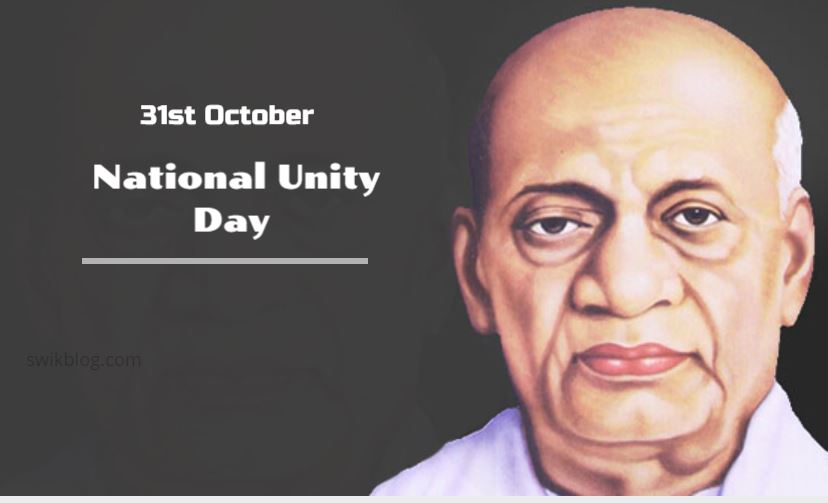 Every 31st October is celebrated as National Unity Day, introduced by the Government of India in 2014 to mark the birth anniversary of Sardar Vallabh Bhai Patel popularly known as "Iron Man of India". The day is also known as Rashtriya Ekta Diwas.  This year the world will celebrate the 145th anniversary of Sardar Vallabh Bhai Patel who was a freedom fighter, and later a politician who played a major role in India's integration.
The first Deputy Prime Minister of India, Sardar Vallabhbhai Patel is popularly regarded as the 'Iron Man of India.' In persuading over 500 princely countries to join the Indian independent Union, he played an important role. Despite many obstacles, he merged all princely states into newly independent India.
According to the official statement of Home ministry The day "will provide the chance to reaffirm our country's strength and resilience, to face the real and possible challenges to our country's unity, integrity , and security"
Sardar Vallabhbhai Patel was born in Gujarat on 31 October 1875. He has practised law and has been one of the country's top lawyers. After meeting Mahatma Gandhi in 1917, Sardar Patel joined the battle for Indian Independence. He urged Indians to sign a plea for absolute Swaraj or self-regulation.
Sardar Patel became the President of the Gujarat Pradesh Congress Committee in 1920 and campaigned against alcoholism, untouchability and caste discrimination. In his Non-Cooperation Campaign, Sardar Vallabhbhai Patel was a primary aide of Mahatma Gandhi and shifted to wearing only Khadi. He headed the Indian National Congress and, in 1934 and 1937, mobilized the party for elections.
People remember Sardar Patel's great works on this day and acknowledge them by celebrating Rashtriya Ekta Diwas. People gathered and celebrated the nation's unity through speeches, dissemination of information etc. There are numerous meetings, webinars and workshops in various parts of the world.
Swikriti Dandotia