Doctors Day in India 1st July 2022 Theme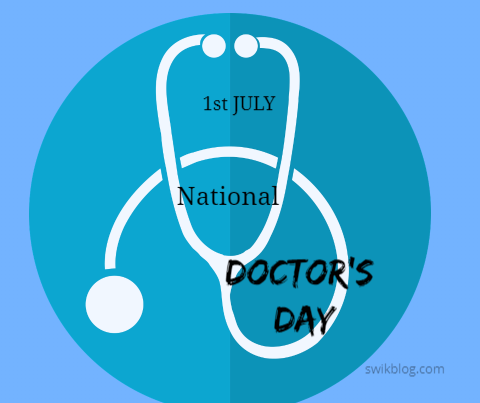 In India Doctors Day or National Doctors Day is celebrated on the 1st of July in the honor of Dr. BC Roy. This day is celebrated to honor all the doctors across the country for their constant service throughout the year. India celebrates National Doctor's Day on July 1 each year, in memory of the great physician's birth and death anniversary and West Bengal 's second Chief Minister, Dr. Bidhan Chandra Roy. Since then, India has grown in the medical field by leaps and bounds, not only to further the work of Dr. B.C. Roy but also with new and innovative techniques. This day helps to thank all those who supported us selflessly and faithfully in our time of need, in commemoration of these values, for the wellbeing of their patients.
2021 Doctors Day is particularly important. With the introduction of the epidemic of COVID-19 in several parts of the country, the central phase is patient care, patient safety and therapy. This day also highlights the important and valuable work performed by doctors to save lives and makes them aware of them.
Theme of Doctors Day 2022
This year the theme of Doctors Day 2022 is- Family Doctors on the Frontline
With the spread of the COVID-19 pandemic, the importance of doctors was undoubtedly at the forefront in this year. They weren't before, but they worked 24 hours with little or no rest as the virus has spread far and wide. Across India, where there is an rise daily in the number of sick people, doctors are not only engaged in the number of patients they treat, but also put their lives on track every day.
History
The Indian Government established Doctor's Day in 1991, marking the anniversary of Dr. Bidhan Chandra Roy's birth and death on July 1. Dr. BC Roy, who supported Mahatma Gandhi during the Civil Disobedience Movement, was also a respected scholar and a freedom fighter. He was honored with Bharat Ratna award on 4 February 1961 as one of the few people who received F.R.C.S. and M.R.C.P. degrees at the same time.
Doctors' Day celebration is an attempt to accentuate the importance of doctors in our lives and give them our gratitude by commemorating one of their greatest representatives.
Swikriti Dandotia