BAPS SWAMINARAYAN TEMPLE!
Many of us know about the Swaminarayan Sanstha as it is one of the most visited places in India. The life and work of Bhagwan Swaminarayan not only influence Gujarat and India but it is throughout the world. The Swaminarayan temples look very beautiful as it very nicely carved and surrounded by the courtyards.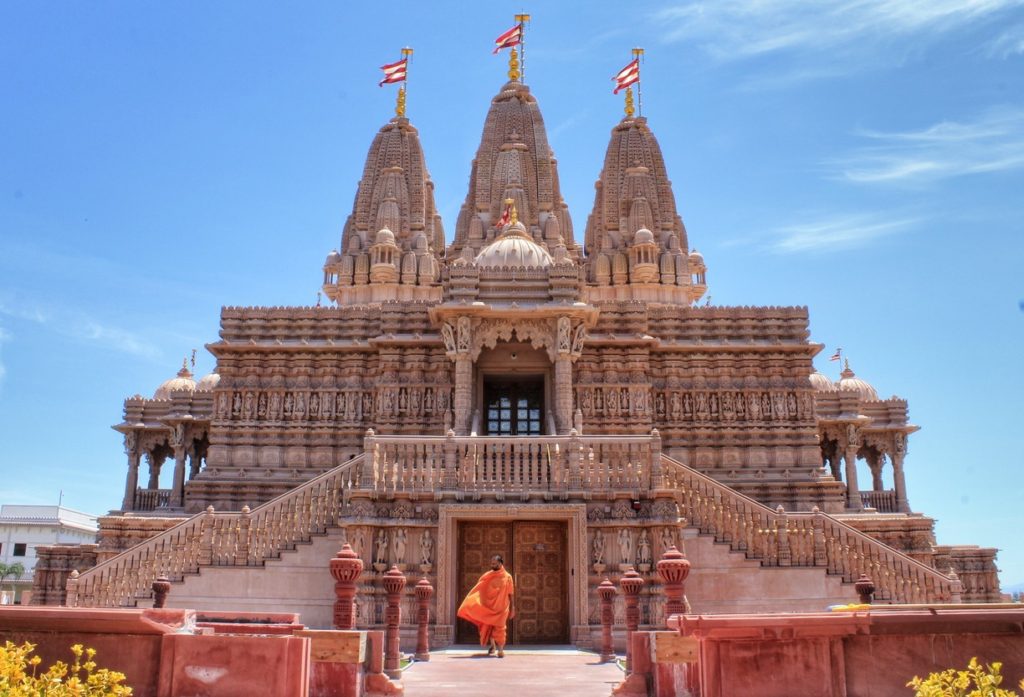 I will tell you about the BAPS– BAPS (Bochasanwasi Shri Akshar Purushottam Swaminarayan Sanstha) it is a social and spiritual Hindu organization from Veda's.  First, it was revealed by Shri Swami Narayan Bhagwan in the late 18th Century.  BAPS was established in 1907 by Brahmaswarup Shashtri Maharaj (1865-1951). This Sanstha reaches out far and wide to address the spiritual, moral and social challenges which we face in our life. Pramukh Swami Maharaj and Mahant Swami Maharaj give inspiration and guidance throughout the world.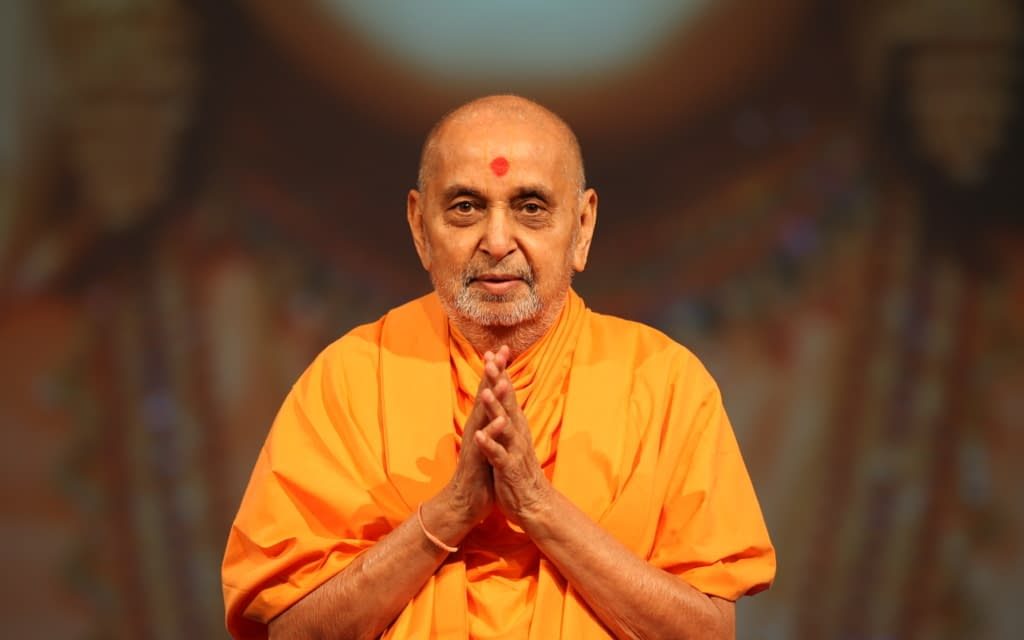 Now let us talk about the BAPS SWAMINARAYAN TEMPLES:-
You will find BAPS Swaminarayan Sanstha across the world, the major centers are:
BAPS Atlanta, BAPS Auckland, Chicago, Houston, Nairobi, London, Los Angeles, Sydney, Toronto, Robbinsville, Oman, Zambia, Australia, Canada, Fizi, Kenya, Mauritius, New Zealand, UK, USA, UAE, Thailand, Uganda, Seychelles, Sweden, and India (Akshardham- NewDelhi, Akshardham-Gujarat).
In India BAPS temples are situated in every states and major center is Gujarat and Mumbai.
The temple is built with beautiful carved stones and covers a huge plot of land. When you enter this temple you will be amaze to see beauty with very neat and clean environment around the temple.
You will find the scared footprint of Swaminarayan Bhagwan at the entrance of the Temple which is continuously washed with fountain. The walls of temple are beautifully carved with different designs and structure at inside and outside of temple. When you step in the temple the floor marble is nicely designed and if you look above ceiling the carved design looks marvelous and when the lights are on then there is no words to describe this beautiful fine art. Whole temple is surrounded by elegant design dome shape courtyards which will amaze you at the entrance of temple. The whole view of temple looks very amazing. Besides temple and courtyards there are garden inside the temple area which looks beautiful at the time of evening when the lights are on.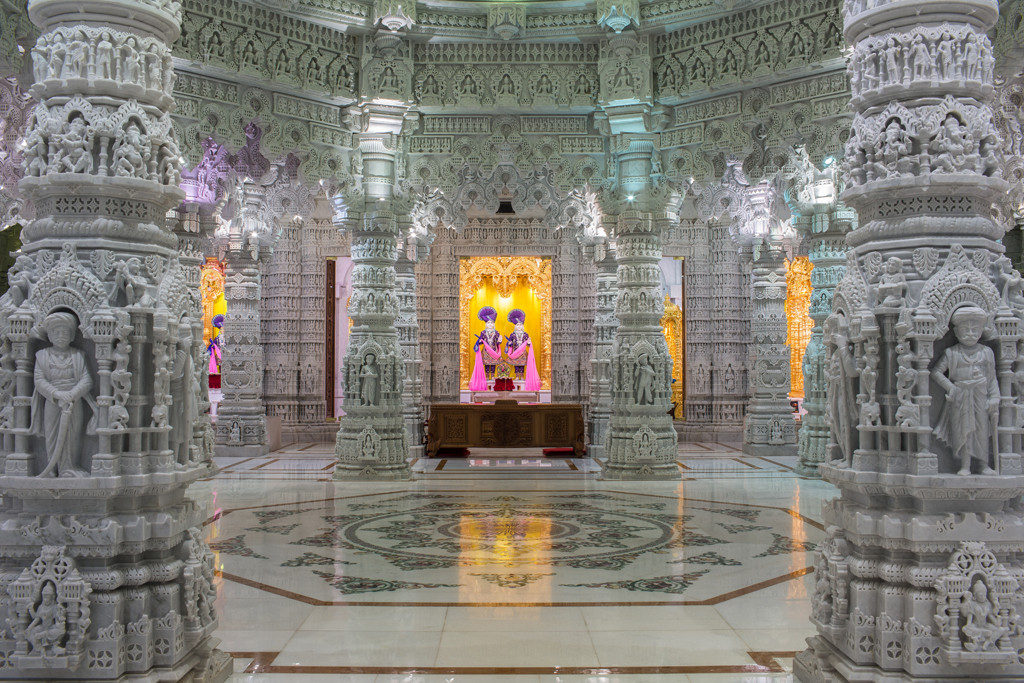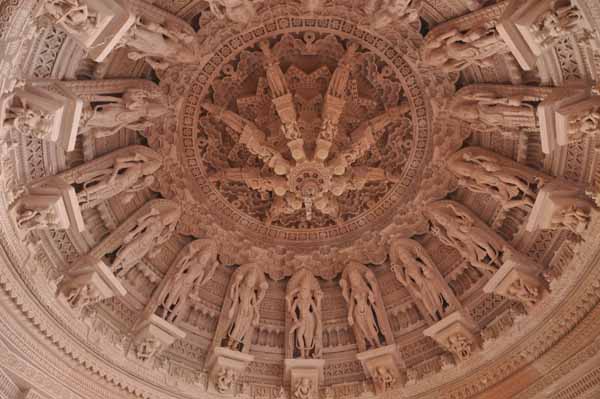 People usually visit this temple at the time of evening because the changing of lights of temple and in the courtyards gives the great view.
The most interesting fact about this temple that you will not find only one single image of god, but there are many inside the temple. Here you will find the Shri Hari Krishna Maharaj and Shri Radha Krishna Dev along with Bhagwan Swaminarayan, Aksharbrahaman Gunatitanand Swami and Shri Ghanshyam Maharaj. Along with these idols you will also find Nar Narayan Dev, LaxmiNarayan Dev, Ganesh and Shankar Bhagwan. These idols will show some forms of Krishna.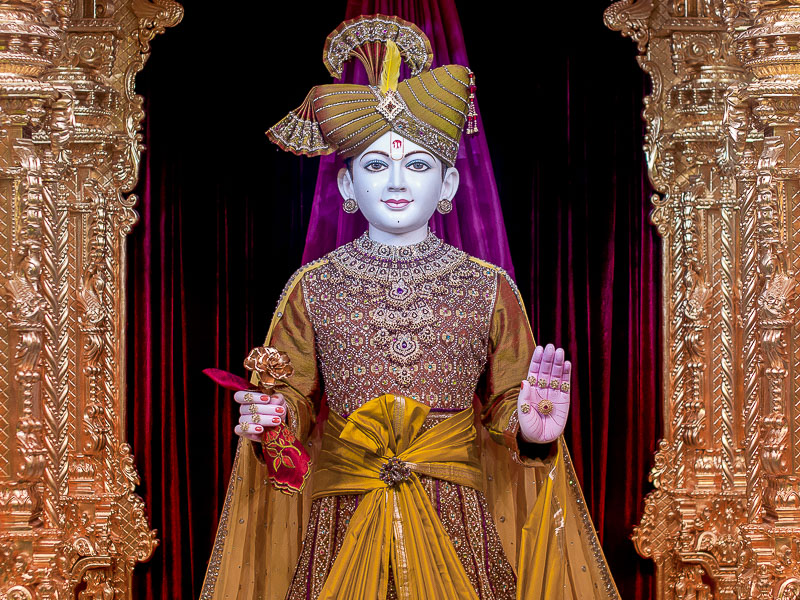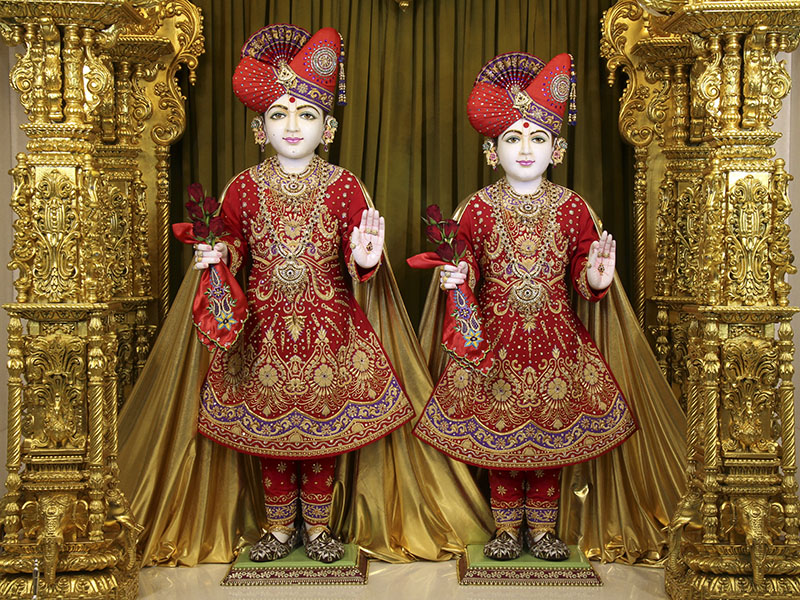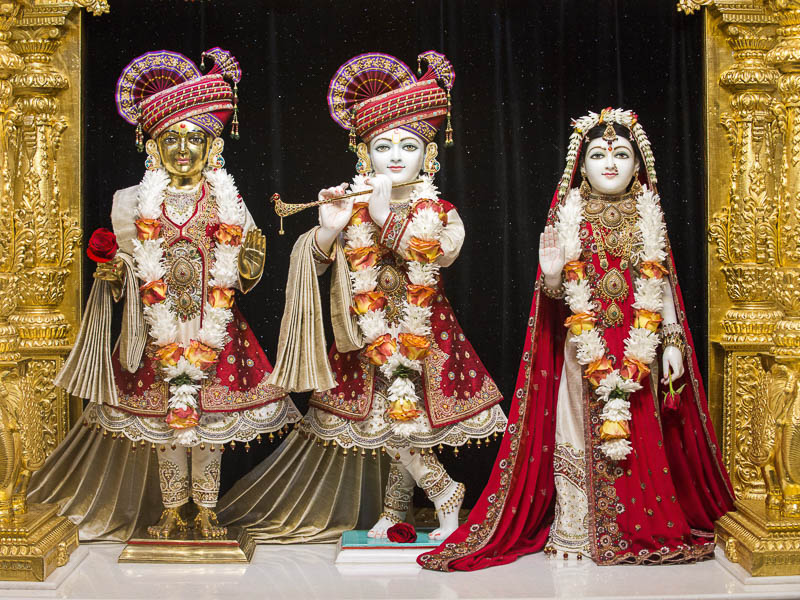 After viewing the temple and enjoying around in these gardens you can have foods and snacks in the canteen inside the complex. It is a perfect place where you can have different Veg. varieties of snacks as well as tea and coffee. The price of foods is very reasonable.
Timings:-
Morning: 8am to 12 pm
Evening: 4pm to 8:30pm.
If you have not visited this place, then find the nearest BAPS temple and visit once to enjoy the beauty with spirituality.
Swikriti.