3 Tips for Choosing the Best Automotive Wrap for Your Car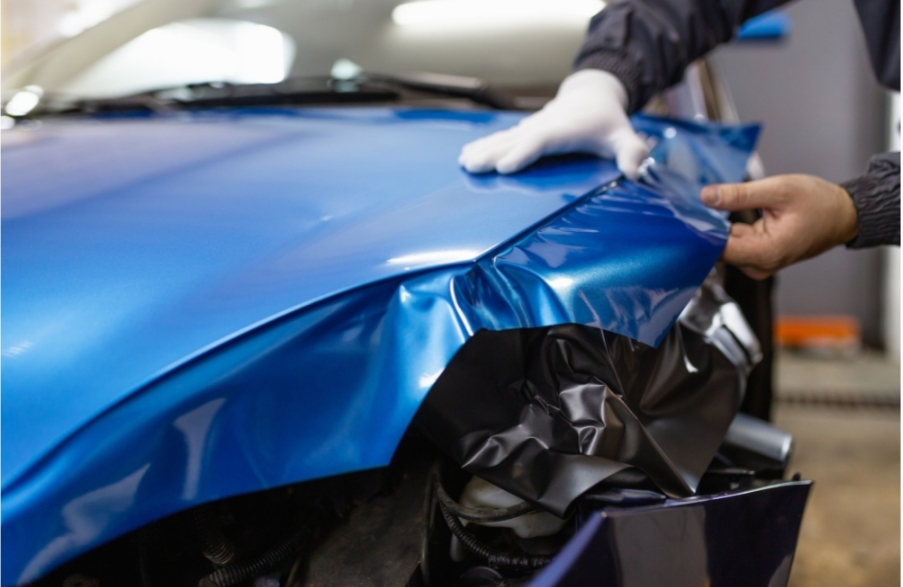 Keeping up your car's appearance during the winter can be a challenge. Snow and ice can damage your paint and other parts, and the cold weather can mean you want to park inside a lot.
You could move to a warmer climate, but you could also take a simpler route and consider an automotive wrap. An outdoor vinyl wrap is designed to protect your car while providing an elegant look.
Below, we tell you our top ways to choose the best car vinyl wrap.
1. Quality of Material and Brand Reputation
Choosing the best automotive wrap for your car involves considering various factors to ensure a satisfying outcome. It's important to choose a wrapping material that is high-quality, long-lasting, and made for use in cars.
Vinyl wraps are often used on cars because they are flexible and can be made to fit different shapes. Look for well-known and trusted brands that make vinyl wraps for cars. High-quality wraps are more likely to have more accurate colors, last longer, and not fade, crack, or peel.

---
Buying a known brand may cost more upfront, but it can save you money in the long run by keeping you from having to replace things too soon.
2. Consider Your Desired Look and Finish
When choosing a car wrap, look at the different colors and finishes that are available. Make sure to choose from some of the best car wrap colors on the market.
You can choose from classic finishes like gloss and matte, eye-catching finishes like metallic, and even unique shapes like carbon fiber. Think about the look you want for your car and how it fits with the rest of its design.

A matte finish or textured finish can give something a unique look, but keep in mind that they may need more careful care than shiny finishes.

Also, think about how the color and finish you choose will go with your car's current paint, accents, and unique features.
3. Professional Installation Matters
No matter how good the wrap you choose is, if it's not installed well, the effects may not be what you want. The skill of the installer has a big impact on how the wrap looks and how long it lasts.
Find people with a lot of experience who specialize in wrapping cars and have a portfolio of projects that have been done well. Ask for suggestions, read reviews, and if you can, go to the installer's shop.

A skilled worker will make sure the surface is ready, make sure the application goes smoothly, and reduce the chance that bubbles, wrinkles, and edges will lift over time.
Choose the Right Automotive Wrap for Your Car
Wrapping your car is a great way to make it stand out. You can get the best automobile wrap for your car if you have the right tools and know what to do. Not sure how to begin? Talk to an experienced automotive wrap expert to make sure your car looks great, then jump in!
Is this article helpful? Keep reading our blog for more.