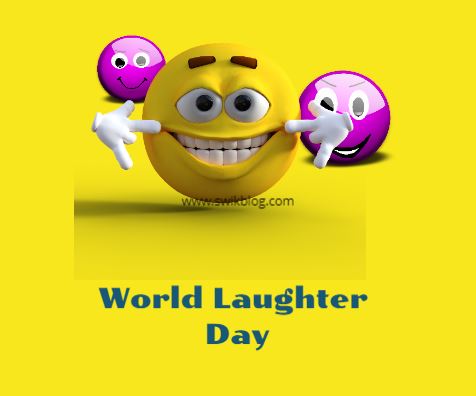 World laughter Day is celebrated around the world to promote positive manifestation for world peace and is meant to build a global sense of solidarity and friendship through laughter. It is celebrated on the first Sunday of May around the world. The World Laughter Day was first created by Dr. Madan Kataria in 1998, who was the founder of the Worldwide Laughter Yoga Movement. On 11 January 1998, the World Laughter Day was first celebrated in Mumbai, India.
Date of World Laughter Day 2023
This year World Laughter Day will be celebrated on Sunday 7th May 2023.
Dr. Kataria is an Indian family physician who was influenced by the facial feedback hypothesis, inspired to start the Laughter Yoga movement which postulated that the facial expressions of an individual face express their own emotions.
The popularity of the celebration of World Laughter Day has grown exponentially with that of the Laughter Yoga movement in more than 70 countries around the world. Now it has resulted in 6000 laughter clubs all over the world.
"HAPPY-DEMIC" was the first World Laughter Day outside India where over 10,000 people gathered in the year 2000 at Town Hall Square in Copenhagen, Denmark.
It is well said that, the best and most powerful emotion of living beings are called as laughter which has all the healing properties inside it. Laughter is the ideal remedy for a healthy living with all the ingredients. It can change the mental state of both spectators and receivers. Depending on the facts, the concept of laughter yoga was launched internationally and this innovative curative therapy helped a significant number of people.
Laughter is a happy, strong emotion that makes people improve themselves and change the world in a healthy and peaceful way. It is a universal language that is capable of uniting mankind.
Today the society teaches that laughter is the greatest treatment to mask the risks of modern mechanized and monotonous lifestyles. World Laughter Day is celebrated with great enthusiasm by people from all backgrounds of life, overcoming all social, technical and personal obstacles.
Importance of World Laughter Day
The purpose of Dr. Kataria to launch this movement was partly due to the facial feedback hypothesis. Another goal was to promote world peace and create a global sense of brotherhood and friendship by laughing.
This campaign also helped the people to make aware that laughter is the secret to alleviating different mental illnesses. Laughing yoga allows the body to release those "feel-good hormones" that generate stimuli like joy, tolerance, affection, and so on. This helps the person practicing to stay happy and spread this vibe to the people around them. Thus, positive energy is generated. Every day must be a laughter day for spreading smile and happiness.
Health benefits of Laughter Day
Laughter helps to relieves physical tension and stress it relaxes the whole body
Laughter helps to boost the immune system as it decreases the stress hormones and increases our immune cells.
It triggers the release of Endorphins which body's natural feel-good chemicals also natural painkillers.
Laughter enhances blood vessel function and increases blood flow, helping protect you from a cardiovascular attack and other issues.
Laughing for 10 to 15min a day will help in burning calories.
A study in Norway found that laughter can help people to live longer.
Celebrations
This year World Laughter Day will be celebrated through zoom, skype and other online platform.
Swikriti Dandotia