UNESCO World Heritage Sites in Himalayas that you must visit
UNESCO World Heritage Site is an area or landmark which is chosen by UNESCO on the basis of it's cultural, historical, scientific significance and also legally protected by international treaties. There are some UNESCO Heritage Sites in the lap of the Himalayas which you must visit.
1.Great Himalayan National Park (Himachal Pradesh)
Lies in the western part of Himalayan ranges in Banjaar Sub-Division of Kullu District, Himachal Pradesh State is spread across area 90,540 ha consists of high peaks, alpine meadows, and forest. Snow melted glaciers act as a source of origin for the rivers Jiwa Nal, Sainj, Tirthan and Parvati which merges into Beas and Indus River.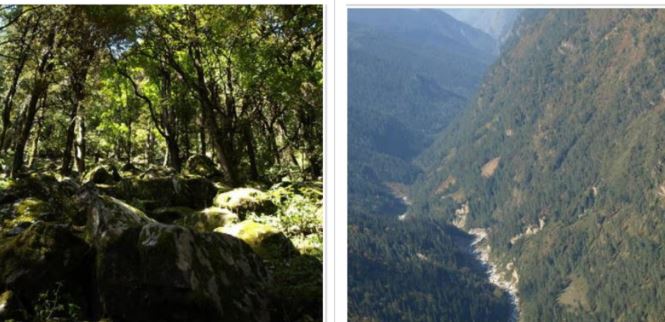 This area includes twenty-five types of forest along with a rich collection of fauna species. It is also a habitat of endangered species like Western Tragopan and the Musk Deer. 26,560 ha of the area comes under buffer zone which includes Sainj Wildlife Sanctuary and the Tirthan Wildlife Sanctuary. The Great Himalayan National Park was added to the UNESCO list of World Heritage in the year 2014.
Location:
2. Khangchendzonga National Park (Sikkim)
National Park is located in northern Sikkim which includes the world's third-highest peak -Mount Khangchendzonga, spectacular snow-capped mountains, glacier(famous 26 km long Zemu Glacier), lakes and valleys. This park covers 25% of the state of Sikkim. It is also home to rare animal and plant species. Six cat species (Leopard, Clouded Leopard, Snow Leopard, Jungle Cat, Golden Cat, Leopard Cat) resides within the park. Khangchendzonga National Park has the highest number of plant, bird and animal species among Asian mountains.
From the 8th century when Guru Rinpoche(one of the founding fathers of Tibetan Buddhism, who appeared in Tibet in 749 A.D) was born, Mount Khangchendzonga has sacred significance for Tibetan Buddhists and it is closely associated with their religious belief and traditions. Also, this area consists of eighteen glaciers including Zemu Glacier, one of the largest in Asia. The Khangchendzonga National Park was added to the UNESCO list of World Heritage in the year 2016.
Location:
3. Sagarmatha national park (Nepal)
SNP is located in the Solu-Khumbu district of Nepal, it covers an area of 124,400 hectares which consists of a chain of mountains including the highest peak on earth Mt. Sagarmatha( Mount Everest). The Sanskrit name Sagarmatha means "Peak of Heaven." The park is home to snow leopard and red Panda also it's a habitat for Sherpa people who are living within the park. These Sherpas are living in this region for the last four centuries, around 20 villages are located inside the park and their relationship with the ecosystem is the major beauty of the park.

From the geological point of view its one of the interesting regions in the world to study the earth's evolutionary history. In Year 1979, it was recognized by UNESCO as a world heritage site.
Location:
4. Nanda Devi and Valley of Flowers National Parks (Uttrakhand)
This site was added to the UNESCO list of World Heritage in the year 2005, known for its beautiful landscape and biodiversity. It is located around 7817m high Nanda Devi peak which is approachable through the route of Rishi Ganga gorge, one of the deepest gorge in the world. Valley of flowers provides an outstanding scenic beauty of this high altitude Himalayan valley.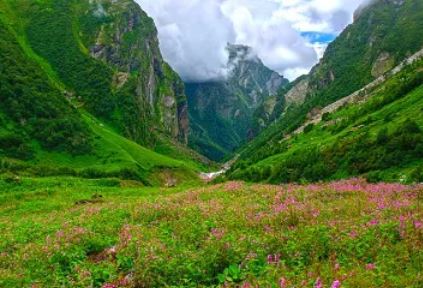 A variety of Medicinal plant species are found in this area, due to remoteness and accessibility problems this landscape is well protected from human interference. Since 1983 onwards adventure-based activities are banned inside Nanda Devi national park.
Location
5. Manas Wildlife Sanctuary (Sikkim and Bhutan)
Located on the foothills of Eastern Himalayas across the International border of Northeast India and Bhutan, this sanctuary is covered by grasslands, tropical forest and home to many endangered wildlife species like tiger, pygmy hog, Indian rhinoceros, etc. It covers an area of 39,100 hectares with manas river on its east and forest on its west.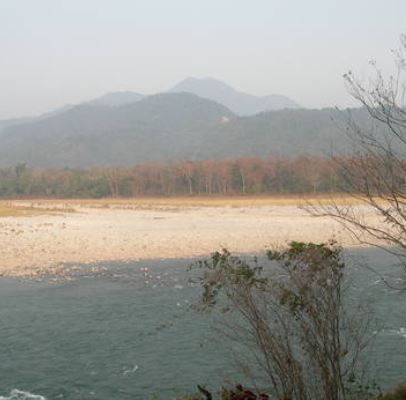 Manas National Park has six national and international designations (i.e. World Heritage Site, National Park, Tiger Reserve (core), Biosphere Reserve (national), Elephant Reserve (core) and Important Bird Area). It was declared a World Heritage site in December 1985 by UNESCO.
Location:
6. Darjeeling Himalayan Railway and the Kalka Shimla Railway
Opened in 1881, Darjeeling Himalayan Railway is still one of the most engineering marvels which established a rail link across mountainous terrain. Kalka Shimla railway built in the mid of 19th century is a 96 km long track located in Himachal Pradesh. Darjeeling railway consists of 88km track connecting New Jalpaiguri with Darjeeling and it passes through Ghoom( Hilly Buddhist sites) at an altitude of 2258 meters.

Both railways are an example of creative transportation systems built through difficult terrains. In the year 1999 UNESCO declared Darjeeling Himalayan Railway as World heritage sites and in the year 2008 UNESCO added Kalka Shimla railway to the world heritage sites.
Location of Kalka Shimla Railway:
Location of Darjeeling Himalayan Railways
Swikriti Dandotia