Reasons to Hire a Personal Injury Lawyer in Chicago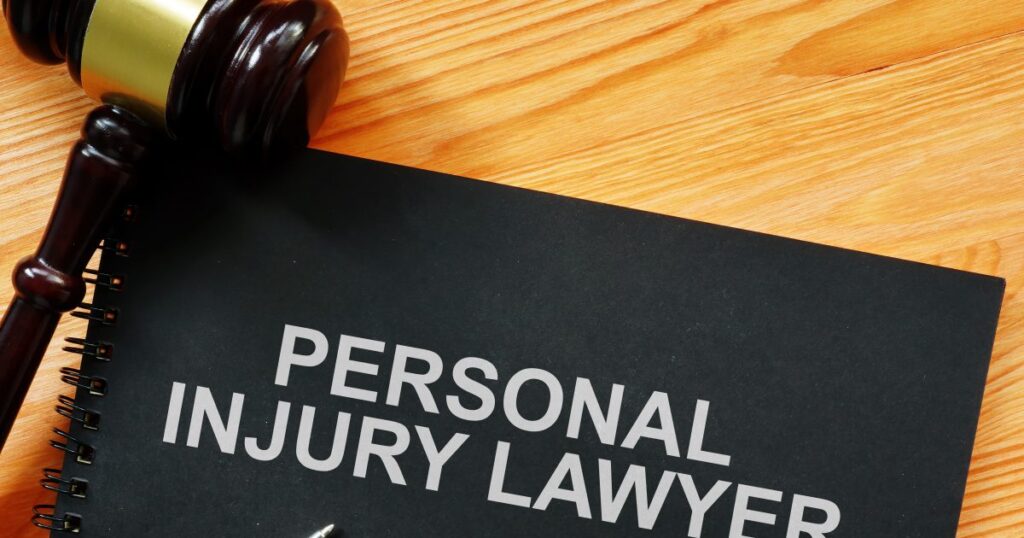 If you or a loved one have suffered or passed away due to the recklessness or negligence of another, then you likely have a case for a personal injury lawsuit. Personal injury is a branch of law that covers the following issues:
Medical Malpractice
Wrongful Death
Nursing Home Abuse
Workmans Comp
Premises Liability
Uber Accidents
Dog Bites
Product Liability
Drug Recalls
Traffic Accidents
Defective Medical Equipment
Etc.
As you can see, it's a reasonably expansive branch of law. The above is just a sample of the cases you can find in personal injury law. If you need to file a personal injury lawsuit, you had best seek the help of a local Chicago lawyer.
How a Lawyer Can Help
Law is an incredibly complicated field. If you're about to embark on a case, you need a lawyer to help. Here's what a Personal Injury Lawyer can do for you.
Understanding Local and Federal Laws
A Personal Injury Lawyer is familiar with all laws around your case, including those specific to Illinois. They have training and experience navigating the legal process and guiding their clients to a successful settlement or compensation package. They will also understand more about liability and duty of care, so they can ensure the case is filed against the correct party. For example, you won't want to sue the property owner if you are injured due to a business's poor signage. The company is the liable party.
Help You Navigate the Process
Since an experienced lawyer has dealt with all manner of personal injury cases, they can help you get through the process relatively unscathed. They will help you gather evidence, help you avoid getting caught out by the opposition, and more. Unfortunately, insurance adjusters have a habit of trying to get you to trip up on your own words so they can use them as evidence. By referring all calls to your lawyer, you can avoid these tactics. And your lawyer will likely tell you to keep social media posting to a minimum.
Prepare the Case
Your lawyer will know what documentation and evidence you need to gather. They can also get you in contact with a local doctor if you need treatment after your injury— or a different doctor due to malpractice. Your lawyer will let you know about anything they need from you, and they will handle the rest.
All conversations around the case need to be documented. Emails, texts, letters, statements, bills—all these can help your case. You should also download an app to record phone calls. Be aware that Illinois is a two-party consent state; you must let the other party know you are recording. If they decline, inform them that you will terminate the call, and they are welcome to email you or call your lawyer.
Be sure to keep a copy of any and all paperwork to give to your lawyer if needed. Inform doctors that these notes will be part of a legal case so they can ensure that records are clear and concise. Doctors are a bit notorious for poor handwriting; generally, it isn't an issue. But if you are using your records in court, then your lawyer and other parties will need to be able to read them.
Negotiate
Another aspect your lawyer assists with is calculating damages. Damages can be economic things like lost wages or non-economic items like pain and suffering. Your lawyer of choice should have a successful settlement record, showing that they've won cases with fair compensation for their clients.
Additionally, you will calculate your lawyer's fees and include them in the compensation package. You pay them when you win.
Represent You in Court
If the opposing team will not settle for a fair amount to you, your lawyer will take the case to court. They will walk you through what a trial is like and what you will need to do. The court can be intimidating; your lawyer is there to ensure things go smoothly. Therefore, you need to be completely open with your lawyer regarding your case so that they can present your case to the best of their ability.
How to Choose A Lawyer
Finding a personal injury lawyer in Chicago is easy. A wide range of experienced and professional firms call Chicago home. The difficulty comes in selecting which one you want to work with. Luckily, there are steps you can take to narrow your options down.
Firstly, you want to see from their website that they have a record of victories. If a lawyer can't prove they've won cases, how do you know they can win yours? Testimonials and reviews can also help you narrow down your options.
Free consultations are your best friend. These are short, simple meetings with one of the attorneys or a staff member to discuss your case. These meetings can help you get a feel for the people you would be working with and if you are comfortable around them.
Thirdly, you can use a service like NOLO, HG, Justia, or the American Institute of Legal Counsel to be introduced to a partnered lawyer. Partnering with any of these organizations means that the law firm in question meets specific standards.
Focus on Recovery; Let Your Lawyer Focus on the Case
Once you have your lawyer retained and a plan laid out, take some time to focus on your or your loved one's recovery. If you are filing a personal injury lawsuit, odds are you are dealing with a moderately severe injury or illness. Don't let it get worse by stressing about the case and not taking time to rest and relax. You or your loved one need to focus on regaining your health and getting back to normal life— or finding your new normal. Personal injury cases can change your life, from short or long-term disability to lost wages and medical bills. Let a lawyer ensure you receive fair compensation while you focus on recovery.