Maha Shivratri 18th February 2023
ॐ हौं जूं सः ॐ भूर्भुवः स्वः ॐ त्र्यम्‍बकं यजामहे सुगन्धिं पुष्टिवर्धनम् उर्वारुकमिव बन्‍धनान् मृत्‍योर्मुक्षीय मामृतात् ॐ स्वः भुवः भूः ॐ सः जूं हौं ॐ !!
Mahashivratri is a Hindu festival dedicated to Lord Shiva celebrated annually to mark the marriage of Lord Shiva and Goddess Parvati. Basically, in every Hindu calendar of the lunisolar month, Shivratri is celebrated in the month of the 13th night/14th day. But Maha shivratri comes once in a year in late winter (February/March also known as Phalgun) before the summer season. The meaning of Maha shivratri is "the Great Night of Lord Shiva".
Date of Mahashivratri 2023
This year Maha Shivratri will be celebrated on 18th February 2023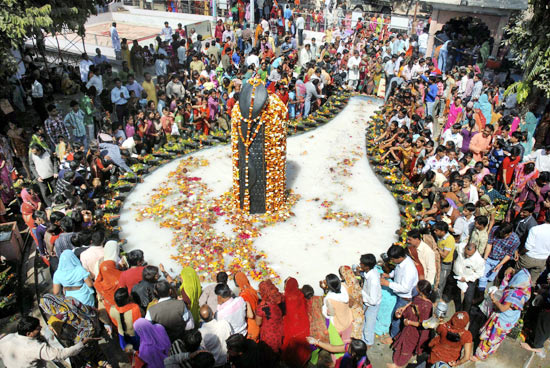 In Hinduism, it is one of the major celebrated festivals which dignified and marks overcoming of darkness and ignorance. On this day people remember Lord Shiva by doing prayers, fasting, and meditating. Some devotees awake all night to pray for Lord Shiva and other people visit the Shiv temples or pilgrimage to jyotirlinga. According to the religious beliefs by praying to Lord Shiva all your wishes will be fulfilled.Kashmiri Pandit calls shiv ratri as Herath -'Night of Hara' (another name of Shiva)
History and Significance
There are many stories related to Maha Shivratri like according to the Mythological belief on this auspicious night the lord Shiva performs heavily dance for the creation, protection, and destruction. Another belief is that Maha Shivratri is celebrated to mark the wedding of Lord Shiva and Goddess Parvati. Another belief is that if you are having any past sins then offer prayers to Lord Shiva and should visit Mount Kailash.
Shiv Tandav or Shivji dance has a major significance and it is related to history. There is an annual dance festival during the Maha Shivratri at major Hindu Temples like Konark Sun Temple, Khajuraho, Modhera, Pattadakal, and Chidambaram. This annual dance is known as Nityanjali "Worship god through the dance".
Celebrations of Maha Shivratri
Maha Shivratri is celebrated in all over the world as In India there is a large number of Shiva devotees, the Mahakaleshwar temple Ujjain is one of the most famous shrines of Lord Shiva and during the Maha Shivratri large number of devotees gathers and pray to Lord Shiva. Like this in Gujarat, a huge Mela is held at Junagadh where devotees take bath in the holy kund "Murghi Kund" and according to myths, Lord Shiva himself takes the bath in Murghi Kund.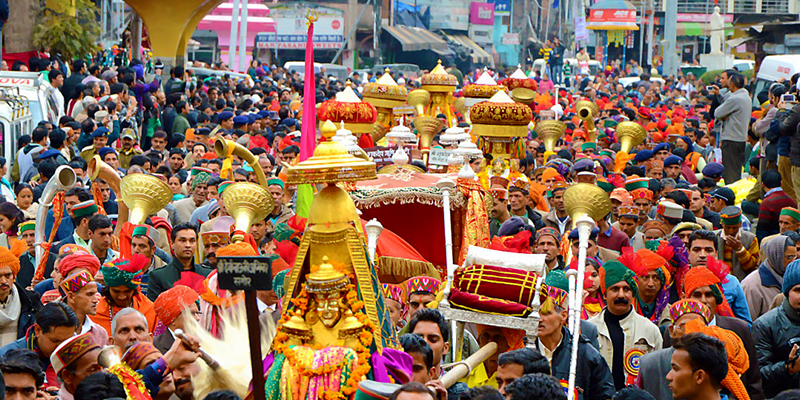 During Maha Shivratri, there is a famous Mandi Fair particularly known for the Maha Shivratri celebrations. It is believed that all the gods and goddesses come here on the day of Maha Shivratri.
Nepal also celebrates Maha Shivratri widely in all the temples especially in the famous Pashupatinath temple where thousands of devotees come across the world to visit Shiva Shakti Peeth. Many holy rituals are performed throughout the night with various classical music and dance forms. There is a National Holiday in Nepal for Maha Shivratri.
In Pakistan also Maha Shivratri has celebrated the Hindus in Pakistan visit the famous Shiv temple "Umarkot Shiv Mandir". In this temple, Maha Shivratri is celebrated as a three-day Shivratri festival which is attended by around 250,000 people and all the expenses were borne by the Pakistan Hindu Panchayat.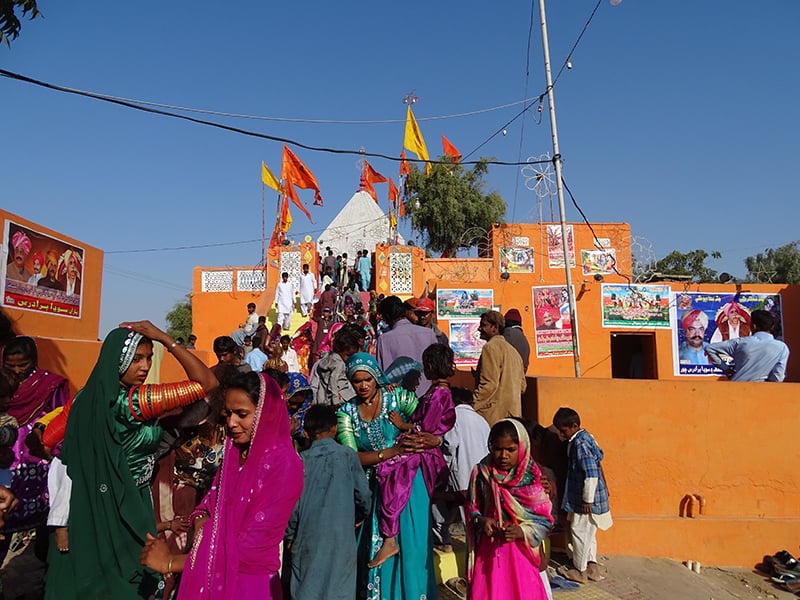 Read Article on Katasraj Temple-Last mark of Lord Shiva
The Maha Shivratri celebrations include the all night jaagarans, prayers, and offer fruits, leaves (belpatri), milk to the shivling. Many people celebrate Maha Shivratri by doing all-day fasting with Vedic and tantric worship of Shiva.
Swikriti Dandotia