Pahalgam-Treasure of Kashmir
Kashmir is all about majestic peaks, gorgeous valley's, beautiful lake, river and scenic beauty. People from all over the world come here to explore the valley and to enjoy the scenic beauty of "Himalayas".
When it comes to exploring nature as a traveler then, Pahalgam is one the best hill station of Kashmir. Pahalgam is surrounded by many great spots for the traveler like- Betaab Valley, Aru Valley, Chandanwari, Baisaran and Tarsar Marsar Trek -one of the best place for trekkers

Meaning of Pahalgam is "village of shepherd's" Pahal- "Shepherd" and gam- "village"
Betaab Valley:
Betaab valley is situated at a distance of 15KM from Pahalgam in Anantnag district. You know the most interesting fact about this valley is that the valley got its name from the Blockbuster Bollywood movie:- "Betaab." Betaab Valley is a perfect place to enjoy the natural beauty encircled by Mountains and Pine forests with beautiful and famous Lidder River. Betaab Valley is an excellent camping site for trekkers.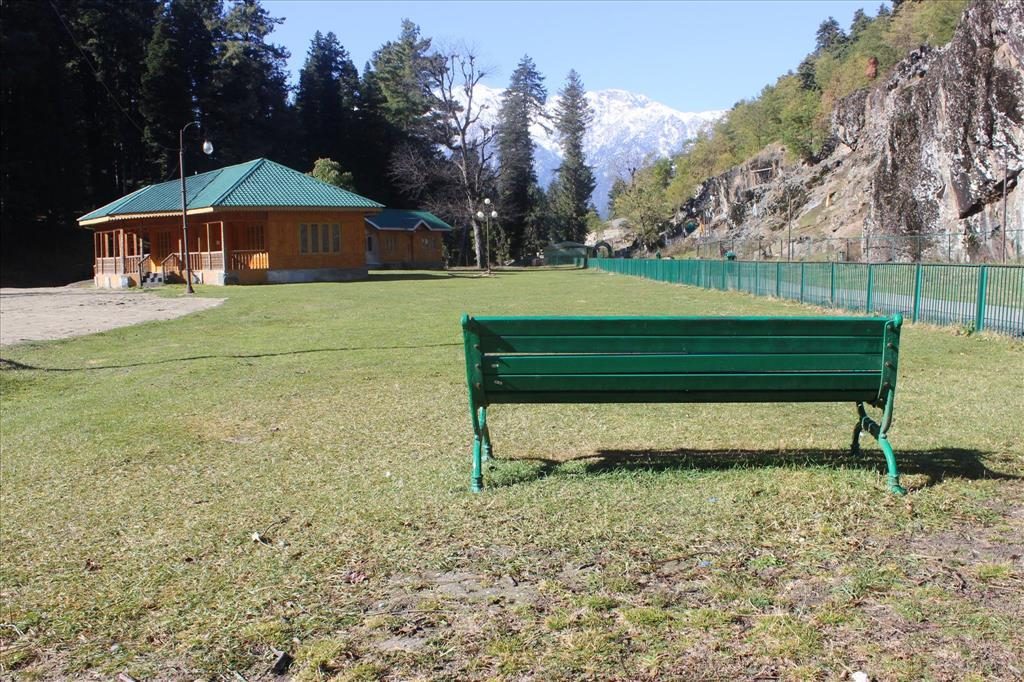 Aru Valley:
Aru valley is a perfect scenic place located about a distance of 12 KM from Pahalgam. Aru valley is a kind of big green meadow with a mesmerizing view of snows capped peaks and pine forests. Though this village is the smallest hill station, it still has a breathtaking beauty. Tourist also visits the famous house of Karma Movie in which Actor Dilip Kumar stayed. Aru valley is an excellent choice for trekkers and adventure lovers as you can trek from Kolahoi Glacier to Sonmarg.
Read Blog: Nubra Valley-Where Desert Meet Mountains
Chandanwari: Chandanwari is mainly known as one of the starting points of Amarnath Yatra which held every year during July- August. Chandanwari is situated on Motorable road which is around 16km from Pahalgam at an elevation point of 2,895 from sea level. Apart from Amarnath yatra Chandanwari is also famous for Snow Bridge which is an excellent hiking destination. There are two beautiful spots on the route of Amarnath temple that is Panchtarni and Sheshnag Lake which are just 12 and 23 km from Chandanwari.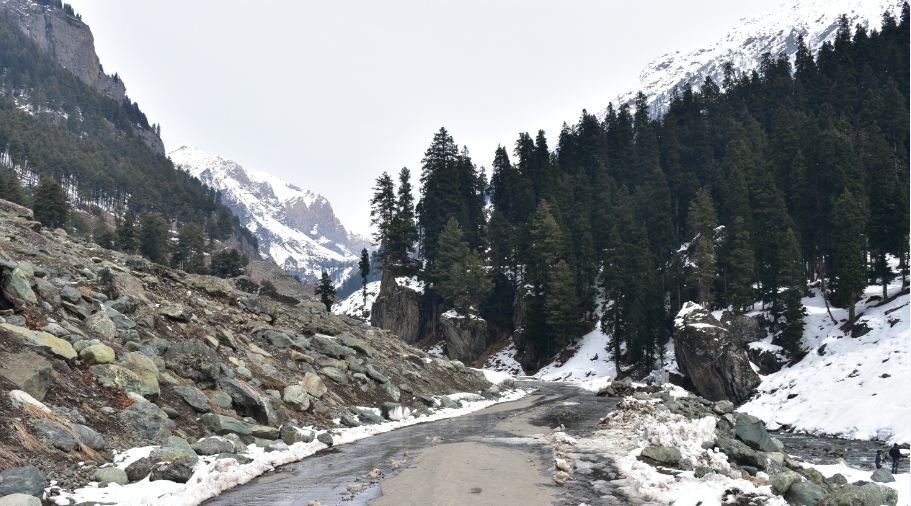 Baisaran is a vast and eye-catching long dark meadow which is known as "Mini Switzerland". Baisaran is surrounded by snowcapped peaks mountains and dense pine forest which gives this valley a green carpet look to the meadows. This place is 5KM from Pahalgam and you can reach them by ponies. Baisaran is a major tourist place in Pahalgam additionally, it is an also best campsite place for trekkers who want to further move up to Tulip Lake.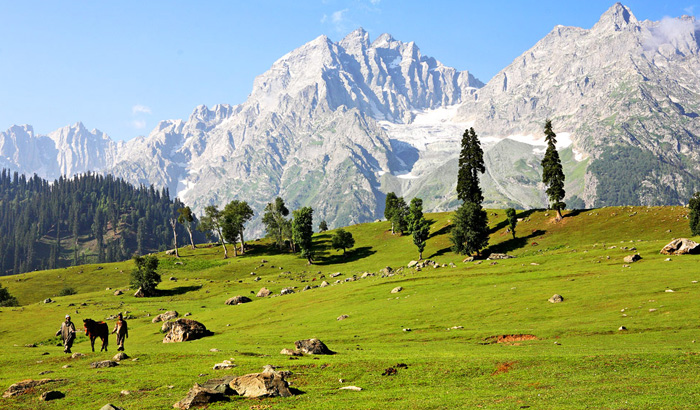 Tarsar and Marsar Trek
Aru Valley is a favorite destination amongst nature lovers and from here, multiple treks start. The trek to Kolahoi Glacier, Trek to Sonamarg, and finally the best of the lot – the pristine twin lakes of Tarsar and Marsar. The trek is fairly moderate with occasional steep and tricky sections. Starting from Aru, it follows the Lidder river, which originates from the Kolahoi Glacier. The route climbs up the Lidder river until Lidderwat which is at the confluence of two rivers – Lidder and another stream that originates from the Tarsar lake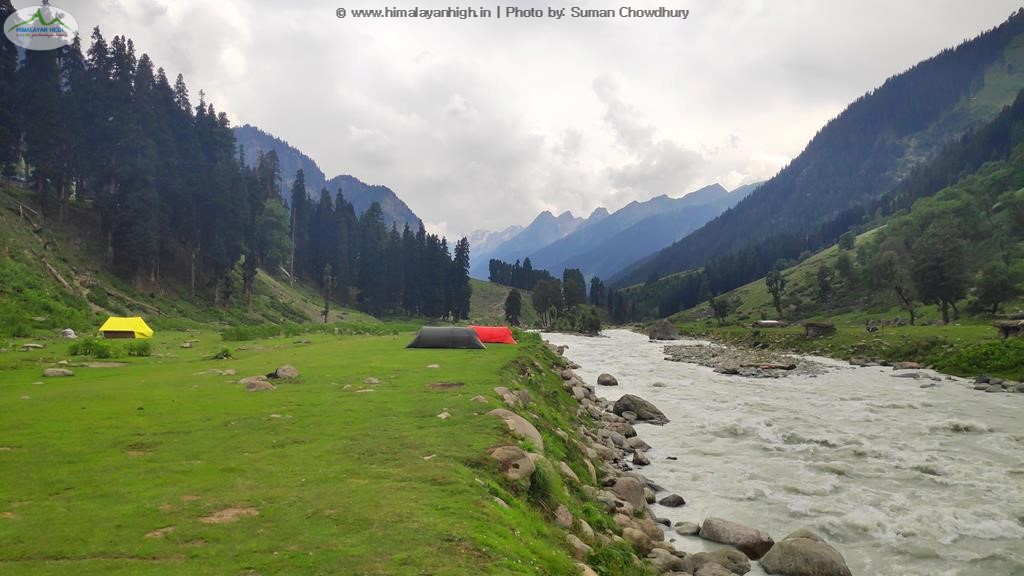 Apart from these spots, there are two religious spots which you can explore on the way to Pahalgam:
Shrine of Aishmuqam Anantnag:
It is the shrine of Sufi Saint Baba Zaina-ud-din Wali, who was known by the name "Zaino Shah Shahib" Shrine 86km away from Srinagar and 18km from Pahalgam and located on a hilltop. Through small narrow cave, you can reach the main sanctorium. Famous qawwali " Bhar do Jholi meri" from the movie "Bajrangi Bhaijaan" was filmed at this Shrine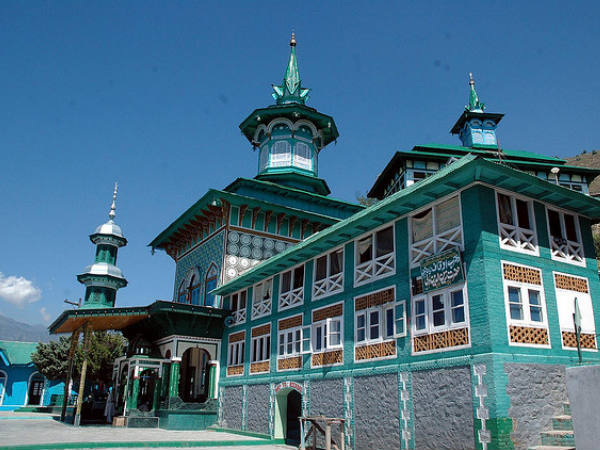 Martand Temple:
Martand temple is dedicated to Martand Rishi. This temple has the idol of Surya, Vishnu, shivji, and Hanumanji. There is a small crystal clear pound inside the temple where you will find thousands of fishes and spring water. It is around 34km from Pahalgam.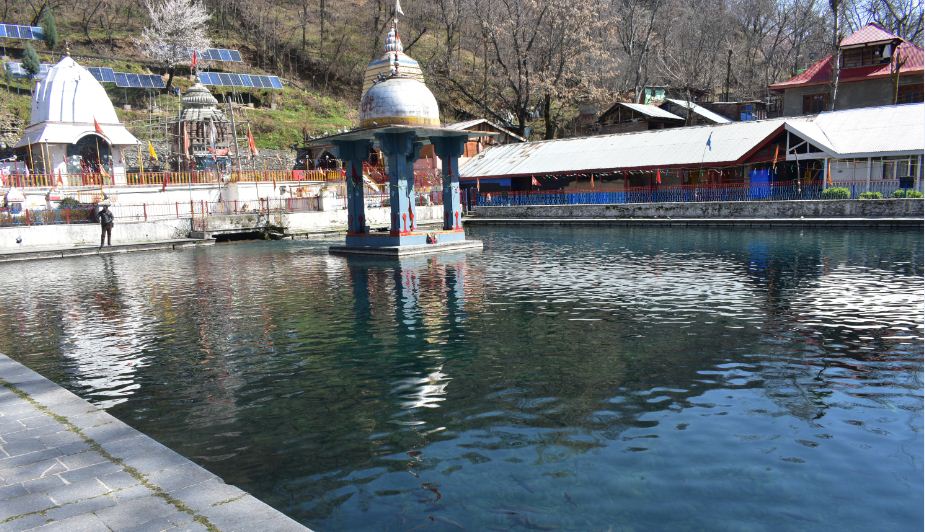 Note:
To explore Pahalgam you have to hire a Union local cab for the spots you want to visit.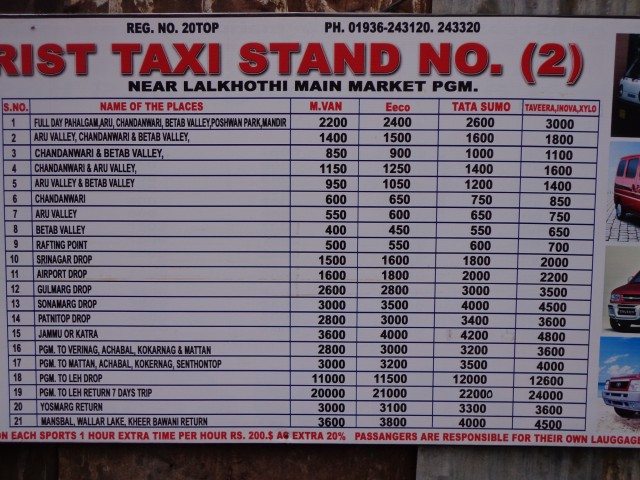 To Stay:
I recommend staying at the hotel's which are located at a rafting point of famous Lidder River. This location is around 10 km from Pahalgam town.