Inspiring Stories of Children who received Bal Shakti award 2020 for Act of Bravery
Master Soumyadip Jana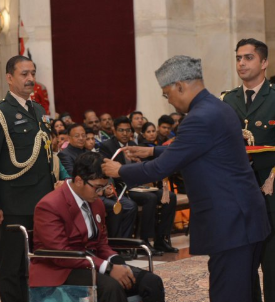 On 10th February 2018 three heavily armed terrorist attacked the Sunjuwan Military Station ,Jammu. Soumyadip Jana was also residing in the military station along with the family and he alone successfully resisted terrorist from entering into the house.Without caring about his own safety ,Soumyadip saved his mother and sister from the terrorist. He suffered multiple bullet injuries due to which he was in comma for more than six months.
Kumari Pema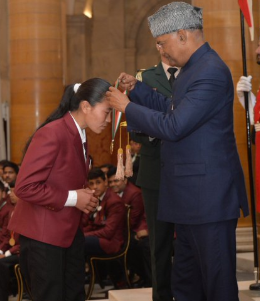 Kumari Pema saved the lives of two g kiirls when the boundary wall of her school building collapsed due to landslides and rainfall.Also she helped other hostelers and warden to get out of the building safely by risking her own life in danger. She was born on 11th Sept 2005 in Arunachal Pradesh
Master Lalkansung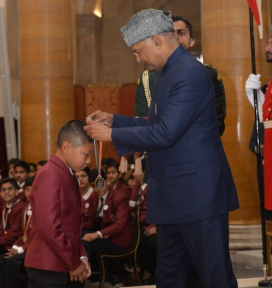 On July 19, Master Lalkansung saved the lives of three girls from drowning in a large fish pool in Mualbem, Churachandpur district Manipur. The girls had gone to wash their clothes at evening when they slipped and fell into the lake. After listening to their cry for help, Master Lalkansung dived into the pool to save their lives.
Master Ishaan Sharma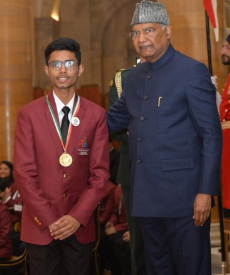 Master Ishaan Sharma showed exemplary courage on 24 July 2019, saving the life of a Russian tourist woman from two robbers. He bravely confronted the robbers much older than himself and fought the robbers.