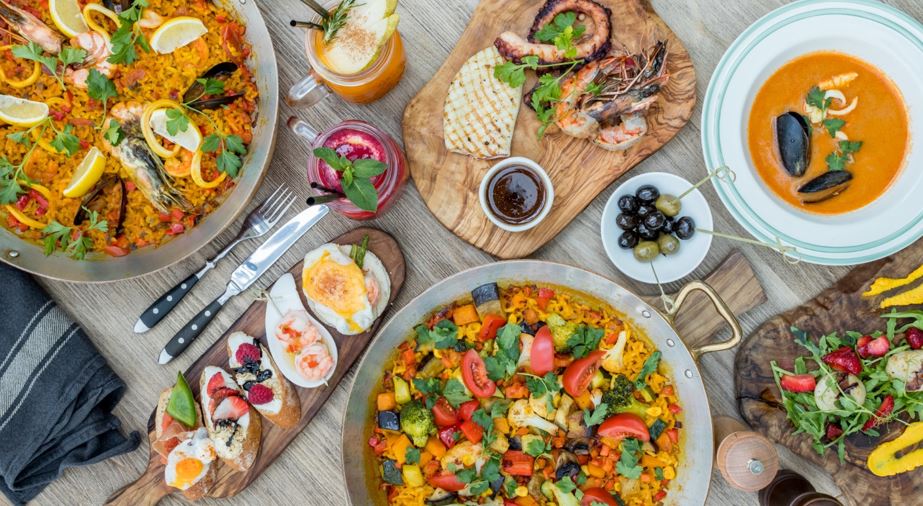 Let's face it. Morning time for most of us is a rushed coffee and maybe a luxury brunch as the odd weekend treat.
And lunchtime? Many of us rustle through our bags, searching for that quick sandwich at our desk while scrolling through fifty emails we have received so far that day.
But dinner time is the perfect way to unwind from the hectic workday and a chance to pack in all those nutrients the health gurus insist we need. So here are five delicious, easy, and hearty dinner recipes for you to try.
1. Fusilli Pasta and Meatballs
Hungry stomachs always crave a generous bowl of pasta, don't they? But if you want a hearty meal, choose a traditional meatball dish in a rich tomato and basil sauce.
If you are short on time, get pre-prepared meatballs, make them the night before and leave them to chill in the fridge.
Alternatively, hand-form your meatballs using 50/50 fresh prime beef and pork. The beef will provide a rich deep flavor, and the pork will add some tasty high-fat flavor balance. 
2. Chilli Con Carne
Chilli is a fantastic flexible meal that you can combine with tacos, guacamole, tortilla chips, or even eat without accompaniments (perfect if you're on a low-carb diet).
If you have a slow cooker, you can add all the ingredients to the dish before you leave for work and leave it cooking all day. That will help you get a deeper, hotter flavor.
But you can go easy on the chillis if you have young family members who prefer a milder flavor. Add some fresh chopped chillis to the top of your bowl after serving.
3. Sausage and White Bean Stew
Next, let's head from Mexico to Western Europe for a delicious French-inspired dish that will be a hit with all the family: sausage and bean casserole. 
This dish is best with traditional Toulouse sausages, but you can swap this for another fatty meat and still make a delicious meal. 
You'll want plenty of sliced onions, fresh garlic, and a generous dash of white wine to get a punch of flavor from this stew. And finish with a hearty serving of white or cannellini beans.
This dish works with fresh herbs, but ideally, you should go for fresh thyme and rosemary if you have some to hand.
4. Cheat's Chicken Fajitas
This cheat meal is a fast, tasty, and filling option and a favorite choice for anyone wanting to add to their collection of chicken dinner recipes.
All you need for the most basic spin on this traditional dish are some onions, bell peppers, fresh chicken breast, fajita seasoning, and tortilla wraps.
If you want to experience more flavor, you can make up a signature fajita seasoning in advance and keep it stocked in your pantry for future use.
5. Lasagna
We couldn't write this article without mentioning the heartiest of all weeknight meals: the mighty lasagna. It's certainly in the top ten list of all-time meaty dinner recipes.
Though lasagnas take time to prepare, don't let that put you off. You can make these dishes in advance, and they keep well in the fridge or freezer.
Five Hearty Dinner Recipes
There you have it – everyone should have these five delicious hearty dinner recipes on their list. So which of these weeknight meals will be first for you to try?
Don't forget to head to our travel section to explore more food ideas from around the world.