Afghanistan Independence Day 2022- Marks 1 year of Taliban Rule
This year People of Afghanistan will be celebrating 103 Years of independence after they gained independence from Britain in 1919 and marks one year Taliban Seizure. Afghanistan and Britain signed an Anglo-Afghan treaty of 1919(Internationally recognized border agreement) during the Third Anglo-Afghan War which granted a neutral relation between two countries.
19th August marks the day when Afghanistan gained independence from British Rule after three Anglo-Afghan wars. Although Afghanistan was not fully integrated with the British Empire it came under the control of the British after they were defeated in the Second Anglo-Afghan War. Anglo-Afghan treaty of 1919 was signed on 8 August 1919 in Rawalpindi which was a part of India then, it was an agreement that British India would not extend beyond Khyber Pass and it will act as a border between India with Afghanistan. Afghanistan Independence Day is also celebrated as Afghan National Day and Afghan Victory Day.
Third Anglo-Afghan War Images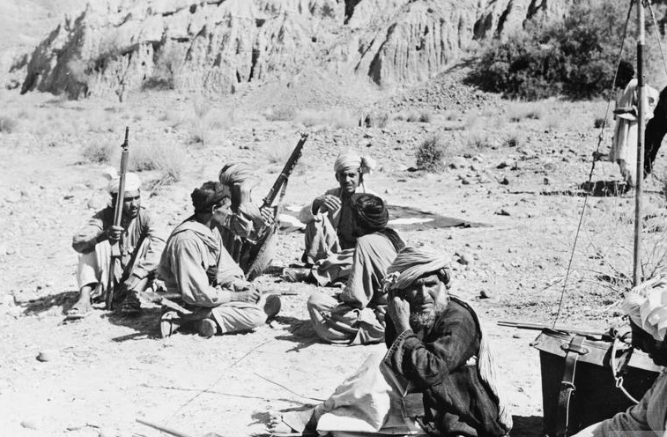 Important facts about Afghanistan
1. Afghanistan land was used as a gateway for the trade from the Mediterranean to China, ancient silk route towards India.
2. In Afghanistan, Persian and Pashto language are both official and most widely spoken.
3. Afghanistan is the land of one of the oldest civilizations i.e. Indus Valley Civilization.
4. World's earliest known usage of oil painting was found in caves of Afghanistan.
5. Minaret of Jam and Valley of Bamiyan are two World UNESCO Heritage site in Afghanistan.
6. Cricket and football are the most popular sports in Afghanistan.
7. Afghanistan has one of the lowest literacy rates in the world.
8. Afghans celebrate ancient annual Afghan festival "Nauruz(Nowruz)" also known as Farmer's Day to mark the beginning of spring and New year.
On 15 August India's Independence day, PM Modi in his speech wishes people of Afghanistan for completing 100 years of freedom.
Afghans celebrate this day with joy and zeal, all main cities are decorated with tri-color afghan flags with posters of national heroes who struggled for independence.