What Are the Common Types of Small Boats?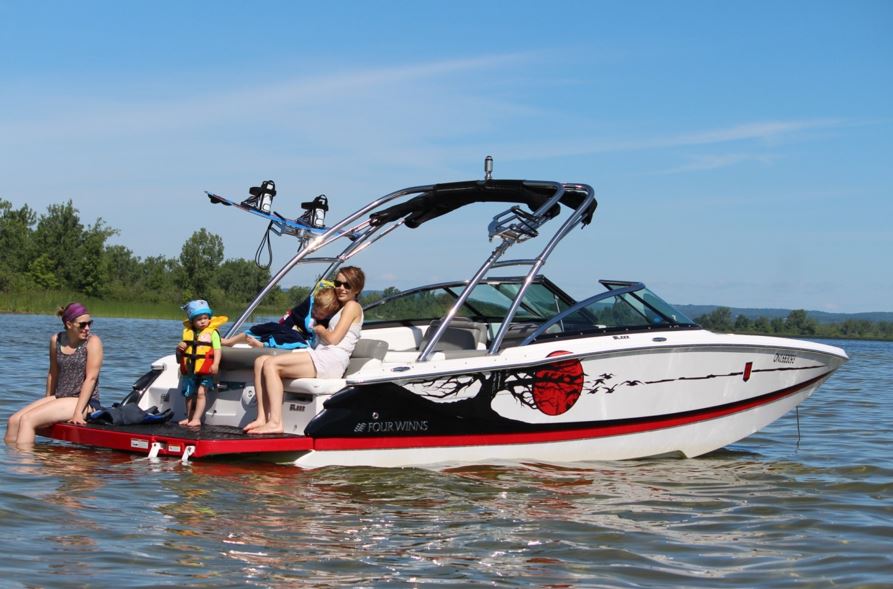 Boating vessels can be highly personalized, depending on what you like to do. Are you the type that wants to relax on the water? Maybe you're the type that likes to get fast and wild in the water? Maybe you're the outdoorsy type who likes to fish from a small boat.
Whatever your boating needs are, our guide will help point you in the right direction for the most common types of small boats. Let's dive in and take a look at the different boating vessels that you can use to make your water.
Sailboats
Sailboats are the most popular type of small watercraft. Sailboat designs are customized to meet the owner's preferences in size, weight, sails, and configuration.
Sailboats can withstand heavy winds and hazardous water conditions, making them a safe and reliable option for small boat owners. Sailing offers a unique challenge unlike any other boat type due to the complexities of understanding and working with the wind.
Motorboats
Motorboats are popular small boats for recreational water activities. These motorboats have a variety of sizes and functions. Most motorboats are powered by an inboard or outboard motor and have a planing hull with a V-shaped bottom, allowing them to reach high speeds.
Dinghies
Dinghies are popular small boat options for exploring lakes, rivers, and coastal waters. They are lightweight and maneuverable and come in a range of design styles. Dinghies range from simple one-person vessels with oars or paddles to larger motorized models with outboards.
Basic dinghies feature a flat stern with mounting points for an outboard motor. Some may also have room for a small outboard motor and a sail. Dinghies are inexpensive, making them an attractive option for boaters on a budget.
Rowboats
Rowboats are distinctive for their flat-bottomed design, with two benches on each side of the boat, and two oars that provide the power to propel the rowboat through the water. Rowboats are easy and inexpensive to maintain and require no motor, which makes them a great choice for those looking to explore nature and get close to the environment.
While rowing is a skill that needs to be learned, it is not too difficult to become proficient. Extra precautions are crucial in rowboats due to limited freeboard and potential overturning. Owning a boat like a rowboat is a great option when looking to get on the water with minimal cost and maximum fun.
Canoes
Canoes are a traditional type of boat and have been used for centuries. Canoes are open-topped and made from wood, plastic, or fiberglass. They are propelled using a single-bladed paddle.
Canoes are usually used for recreation, fishing, competitive racing, and specialty activities such as whitewater rafting. With the right gear and safety practices, canoeing can be a great way to enjoy time out on the water and explore the beautiful sights and sounds of the waterways. If you're looking for a boat to meet your preferences, consider custom trailers at slideon.com, which can provide a secure and comfortable journey to the water.
Discovering More About the Types of Small Boats
Small boats are the perfect choice for a wide variety of applications, from cruises to deep-water fishing. Their diverse range of makes, models, sizes, and materials makes it easy to find the perfect boat for your needs.
Understanding the common types of small boats can help you select the vessel that will match your lifestyle and budget. Take a look at the best boat styles and types out there today!
Did you find this article helpful? Check out the rest of our blogs!