Adventures Galore: Top Things to Do in San Diego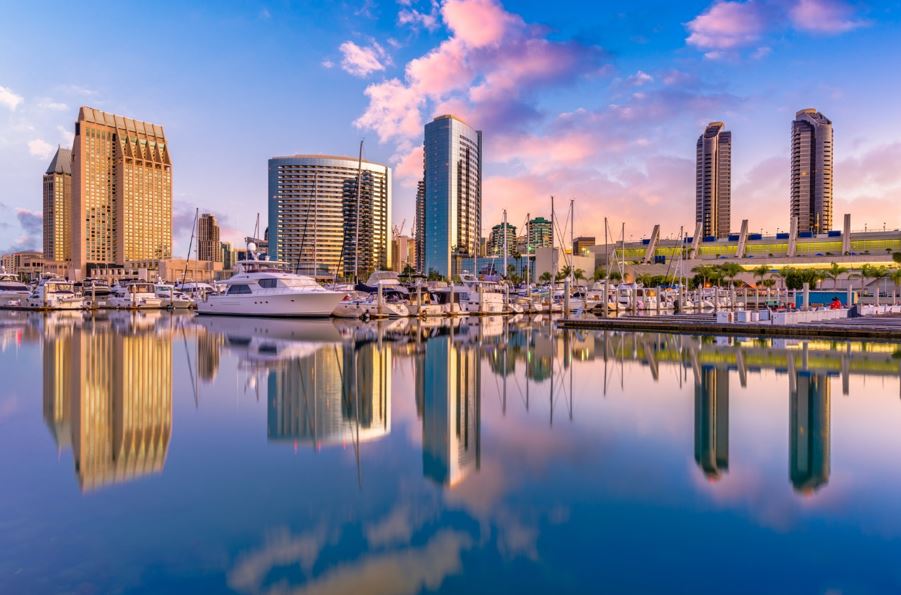 More than 35 million tourists visit San Diego annually. It's located in sunny Southern California and is situated by the Pacific coast. No matter how you slice it, this city is home to some of the best vacation time that you can enjoy with you and your family. 
Which areas should you check out when you're planning a San Diego trip? We're happy to point you in the direction of some of the best attractions available.
Consider the points in this article when considering some of the top things to do in San Diego.
Take Some Time to Play Golf
Golf is one of the most prevalent and enjoyable things to do in San Diego. Keep this on your list of fun things to do in San Diego, so that you can work on your game while also enjoying the sun rays and fresh air.
You can book a hotel or resort that features 18 holes of golf, or might look into taking classes that can help with your putting and driving skills.
Here are some of the best golf courses in San Diego that you can check out:
Mission Bay Golf Course
Torrey Pines Golf Course
Riverwalk Golf Club
Oaks North Golf Course
Steele Canyon Golf Club
Aviara Golf Club
Admiral Baker Golf Course
Be sure to book your tee times in advance and look into courses that offer membership benefits and amenities that will take your vacation to the next level.
Visit Museums and Parks
There are several unique things to do in San Diego for people that love nature and biology. Even if it's a summer trip, you can take time out from the unabashed fun to also learn some information that's educational.
Likewise, a trip to the park can help you revel in some unspoiled nature that rejuvenates and boots your physical and mental health. Here are some of the many different museums and parks in San Diego that you may want to check out:
The San Diego Museum of Art
San Diego Air and Space Museum
The New Children's Museum
Balboa Park
Civita Park
Sunset Cliffs
Maritime Museum of San Diego
San Diego is home to Sea World, an aquatics theme park that's fun for the whole family and for people that love sea creatures. Map out your time for the week so that you can fit these sorts of attractions into your itinerary.
Go to the Beach
Sunshine and blue skies are plentiful in San Diego, making it the perfect beach destination. This natural geography will help you take in Vitamin D and sun rays that will replenish your energy and renew your mind.
Beach trips are also excellent for family trips or couples' getaways. Here are some of the main beaches that you may want to hit when you visit San Diego on vacation:
Flat Rock Beach
Pacific Beach
Del Mar Beach
Carlsbad City Beach
La Jolla Shores
Imperial Beach
San Onofre State Beach
Make sure that you plan around the beach day so that you can find parking and plenty of beach chair availability. Pack the sunscreen and dress in a way that offers shade from the sun when you need it.
Hit the Nightlife Scene
San Diego also has a thriving nightlife scene. It's home to several sports bars and microbreweries for people that enjoy that craft beer lifestyle. You'll be able to appreciate activities like bowling, playing pool, and several nightclubs and lounges. Whether you prefer a complete turnup or a relaxing time out with friends, there are several spots in San Diego's nightlife scene that'll accommodate your interests.
Here are some of the most bustling areas of San Diego nightlife:
The Gaslamp Quarter
Downtown San Diego
East Village
Carlsbad
Hillcrest
Little Italy
Ocean Beach
Figure out what kind of nightlife you want to check out and look to get on a guest list or stop by for happy hour specials.
Try Out Different Restaurants
Foodies will appreciate their time spent in San Diego. The city features top-notch food offerings of all types. Here are some cuisine choices that you'll get to try:
Lots of fresh seafood thanks to the proximity
Steakhouses that feature fine cuts and other entrees
An assortment of vegan and vegetarian options
International food choices, such as Thai, Japanese, Mexican, and West African foods
Food truck options that are world-renowned
Look into the restaurant ratings and book some quality food tours in advance.
Watch a Professional Sports Team
Another reason that San Diego is excellent for vacation is the fact that it's home to sports franchises. Most notably, you can check out a San Diego Padres game if you're a fan of Major League Baseball (MLB).
You'll also be able to enjoy teams that play sports like rugby, soccer, and lacrosse. Individual sports also regularly hold events in the San Diego area. You can check out cards for boxing, mixed martial arts (MMA), professional wrestling, and other forms of sports and sports entertainment.
Check out this list when you're looking for quality tickets. 
Consider the Top Things to Do in San Diego
These points explain some of the top things to do in San Diego on your next vacation. It's a Pacific Ocean city known for its sunshine and good times – and you'll find plenty when you put time into planning the details.
Start checking out some lodging and flights so that you can put it all together. Check out our other articles when you need information that'll help you with your upcoming trip.