World Cleanup Day 17th September 2022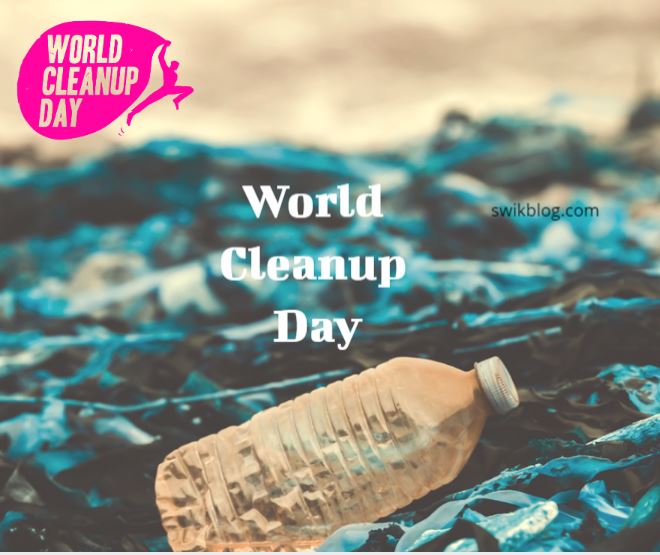 World Cleanup Day (also known as WCD) is an international initiative for social action that seeks to tackle the global issue of solid waste, including marine waste. It is coordinated with the Real World The Estonian organization Let's Do it! World Cleanup Day is celebrated in every time zone with clean-up litter and waste mapping. Environmental clean-up events in almost every country take place in Hawaii and in American Samoa until they close to the international dateline. The day is celebrated on every third Saturday of September.
Date
This year World Cleanup Day 2022 is celebrated on 17th of September.
This year it will be the largest clean up in the world, the World Cleanup Day is going to give the earth a big clean-up with more than 180 nations. And of course, a Dutch version, organised by Plastic Soup Foundation, will also take place.
World Cleanup Day is held annually on the 3rd Saturday of September, over a 24-hour duration. The goal of the World Clean-Up Day is to raise awareness of the unmanaged waste crisis by mobilising all sectors of society to engage in clean-up acts. Individuals, states, companies and associations are all encouraged to take part in clean-ups and to find ways to fix excessive waste. Many groups promote and coordinate World Cleanup Day activities worldwide. As with Earth Day, World Cleanup Day does not include any political group, any political party, or any covert philosophy, whether national or global.
Theme of World Cleanup Day 2022
This year the theme of World Clenaup Day 2022 will be celebrated with the campaign Lets do it"
If we remove approximately 20 grammes of plastic from our valuable existence for each plastic bag collected. That might not sound much, but if only 5 percent of the world 's population collects one plastic bag only, it easily adds up to 7,600 tonnes.
Plastic Change is an event with an aim to involve and unite the public in a coalition and create a campaign toward plastic waste, not just to clean up. World Cleanup Day is an environmental effort that brings together 180 nations and millions of people worldwide to clean up the earth within a single day.
By coming together, World Cleanup Day harnesses the strength of people around the world to accomplish amazing things. Its beauty lies in cooperation and collaboration: bridge buildings among diverse societies, from people to companies to government, across all levels of society.
Swikriti Dandotia