World Nutella Day 5th February 2023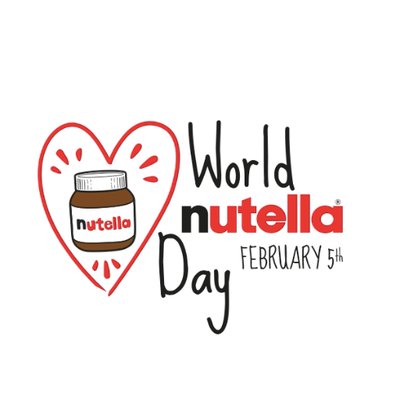 Every 5th of February is marked as World Nutella Day. On February 5th 2007, an American blogger, Sara Rosso founded World Nutella Day. In her view, Nutella deserves a worldwide celebration, and people all over the world agreed.
Individuals started to celebrate Nutella by exchanging photographs, thoughts, inspirations and social media recipes: this is how World Nutella Day was turned into an overall phenomenon. Nutella is a blend of cocoa and hazelnut. It was first launched in Italy in 1964 and is worldwide popular.
It is worth celebrating the amazing chocolate wonders as millions of people enjoy them all over the world. The buttery taste of this hazelnut spread brings joy with it. Every year on February 5, the world celebrated Nutella's day. Every day, while Nutella goes with a snack or brunch, World Nutella Day is a celebration for family and friends, and enjoys the delicious Nutella.
In 1964, Nutella became the name of the incredible product and it was then found around the world to melt the core of the tasters. Susan Russo came up with the idea to create Nutella day in the early 2000s. Nutella wasn't popular in the United States in the early 2000s. In 2007, she mailed her fellow blogger with respect to the creation of the day and since then the day has been celebrated.
Famous quotes on Nutella
You Can't please Everyone, You are not a Nutella Jar.
Money can't buy happiness, But it can buy Nutella
Nutella- "the only reason to buy bread"
Keep Calm and Eat Nutella
All happiness depends on Leisurely breakfast- "Nutella"
Spread Love as thick as Nutella