List of Famous Beer Brands in India 2022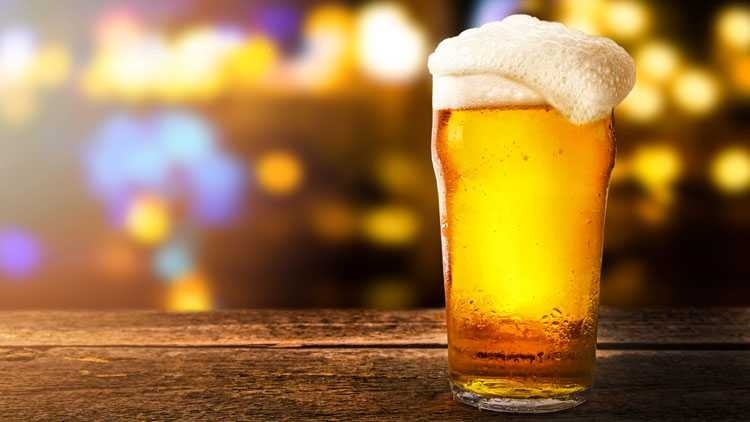 "Once the late Martin Luther said: whoever drinks beer comes to sleep swiftly; whoever sleeps long does not sin; whoever does not sin, enters the heavens!" So, let's drink Beer!"
If there is one thing for which we should be grateful to the British, it is that they brought beer to India. It doesn't matter if Benjamin Franklin said it or not; beer is undeniable evidence that God cares about our happiness and wants us to be content. It would be hard to imagine a more satisfying way to spend a hot summer day than with a tall glass of frothy beer, some pizza, and a good movie streaming on Netflix. We bet you can't.
In India, the British introduced beer as a beverage. The British established the first brewery in India and Asia, which brewed a pale ale named Lion.
Beer is the world's earliest and most popular alcoholic beverage, and after water and tea or coffee, it is the most widely consumed liquid overall. Other beverages will never be able to compete with them in terms of popularity or sales. Notable white wines and the best red wines are in high demand in India, but beer remains the country's preferred alcoholic beverage.
For the beer enthusiast like you, we've done the legwork and compiled a list of the finest brews currently on sale in India.
Kingfisher (41.2% Market Share)- One of the best Indian Beer Brands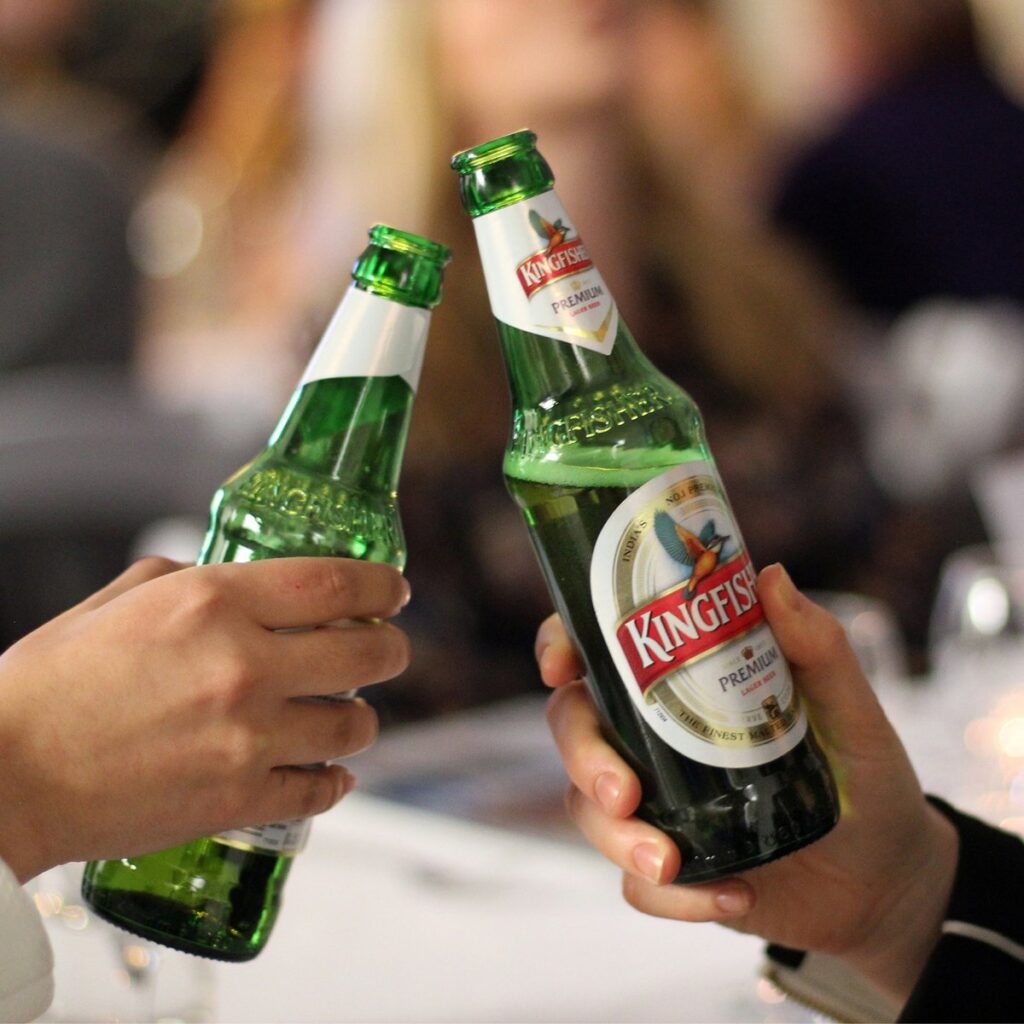 The Kingfisher beer is one of the best, most popular, and most widely available beers in India. Kingfisher, made by United Breweries Group in Bangalore, is one of the most well-known beers in India. Many people in India drink Kingfisher, which is a popular brand. The brand's origins may be traced back to the 1970s. The brand offers you a wide range of choices which you can choose from like Kingfisher Premium and Ultra containing alcohol value from 4% to 5%.
Budweiser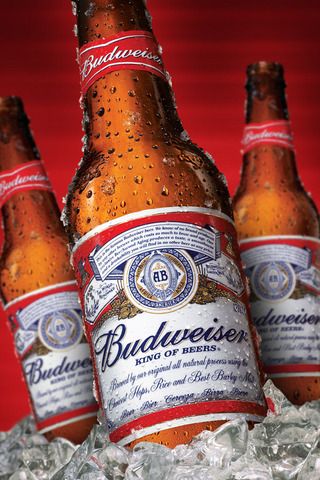 Budweiser is a popular beer that was first produced by Carl Conrad & Co. in 1876. North American pale lager is widely respected by beer connoisseurs in India's major cities. The popular American beer is sold in more than 80 countries. In 2021, Budweiser had a market value of $16.17 billion, making it the most valuable beer brand in the world.
Budweiser comes in two ranges
Budweiser Magnum Strong- 6.5 % ABV
Budweiser Premium- 5 % ABV
BIRA 91- An Iconic Urban Beer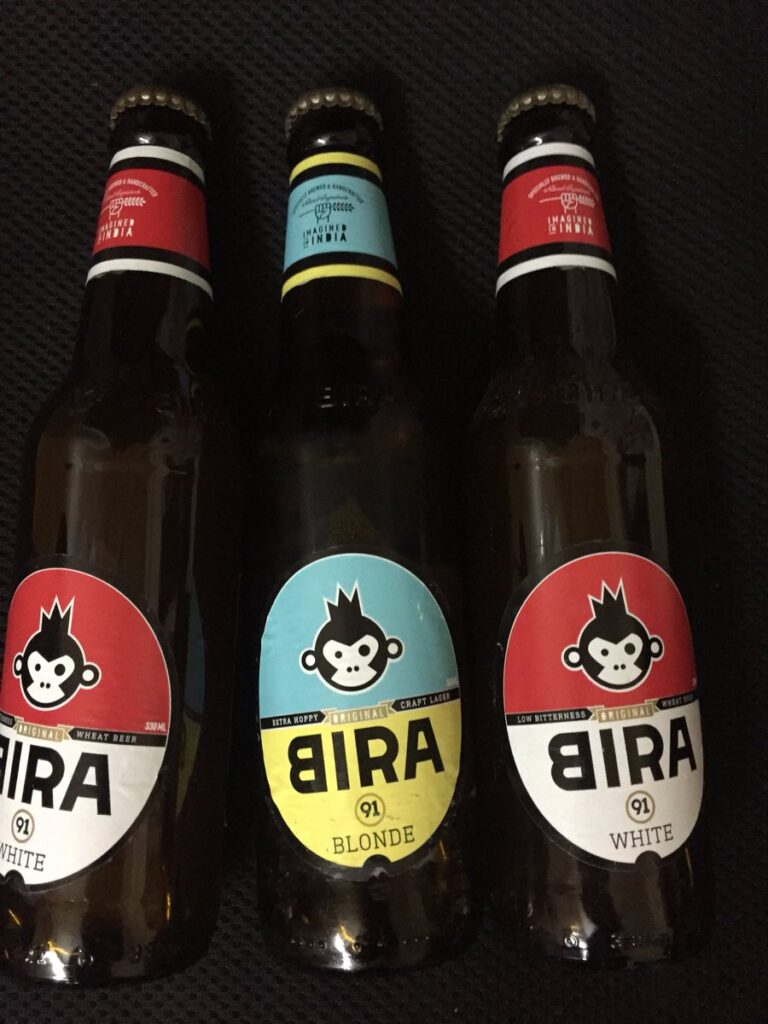 Toss off your old favourites and make room for Bira 91, the up-and-coming beer from Bangalore. You might be wondering what makes Bira unique. There have been several shifts in the beer industry over time. There are many examples of this, and craft beer is one. Craft brewers, in contrast to big beer, have proven both higher quality and sustained innovation. Bira is a part of the increasingly diversified brewing culture that craft brewers throughout the world have fostered. Bira has a little bitterness, a spicy citrus aftertaste, and a smooth finish, all with an eye on pleasing Indian palates. A craft beer that may be enjoyed at any time of the day.
BIRA variants: Bira Blonde (5% alcohol), Bira White Ale (5% alcohol), Bira Light (4% alcohol), Bira Pale Al (7% alcohol), Bira Strong Ale (latest addition with a spicy taste (7% alcohol)
Corona Extra
Do you include yourself among those who dislike beer because of its bitter flavour? Then, You deserve a Corona (not COVID) its Corona extra beer. Since 1925, Corona has been brewed in Mexico. Corona is a balanced 'cerveza' with a fruity-honey scent and a hint of malt that has a pleasant, smooth taste. Although it is not a favourite of hard-core drinkers, many people who are tired of the bitter flavour of commercial beer choose for this alternative. This beer is great except for the fact that it's not cheap. Most states in India have a pricing for a case of Corona Beer of roughly INR 250. There is a significant markup at nightclubs and bars, typically between INR 500 and INR 600. When it's your last chance, drink a Corona. For maximum taste, use with spicy foods and those that feature citrus.
Alcohol Consumption: 4.5%
Heineken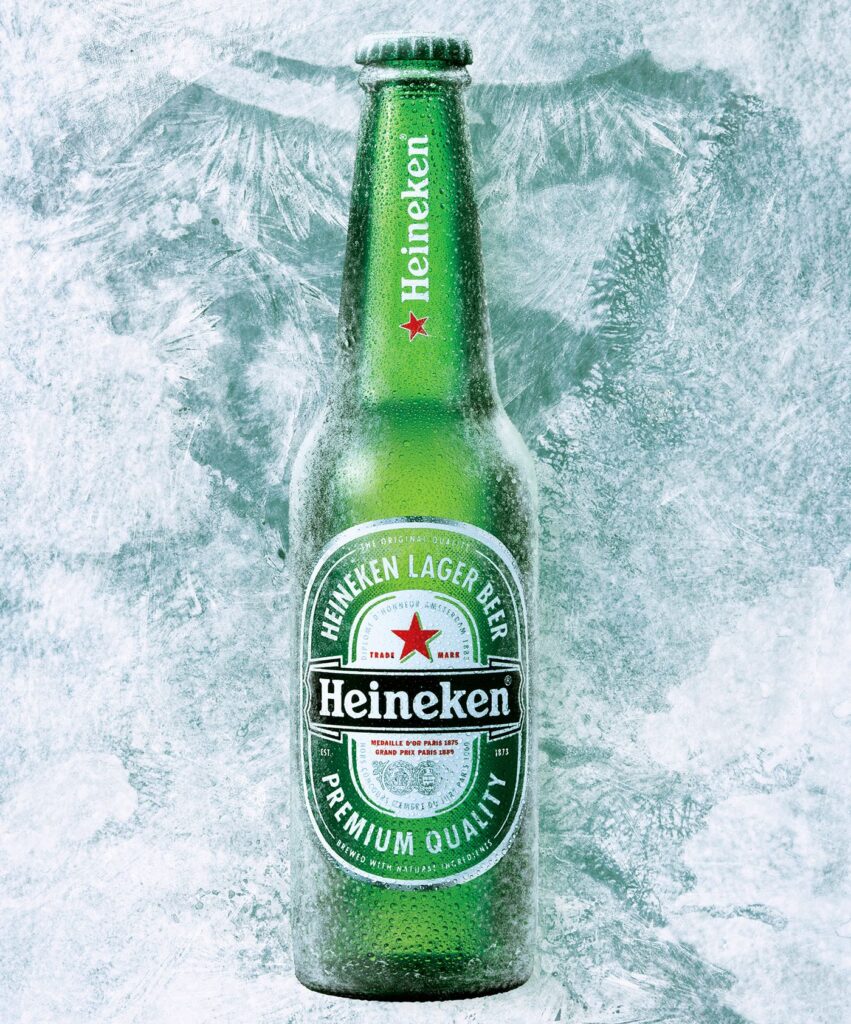 The worldwide success of Heineken is evidence that the Dutch have historically been a beer-loving people. Beer company founded in 1864 by Gerard Adriaan Heineken that now spans the globe with more than 165 breweries. Indian consumers like this beer for its affordable quality. As measured by market share, this is one among the factors that have helped Heineken rank among the top brews in India. After the 2016 merger of brewing giants Anheuser-Busch InBev and SABMiller, it surpassed the former as the world's No. 2 brewer.
Alcohol Consumption is 5%
Carlsberg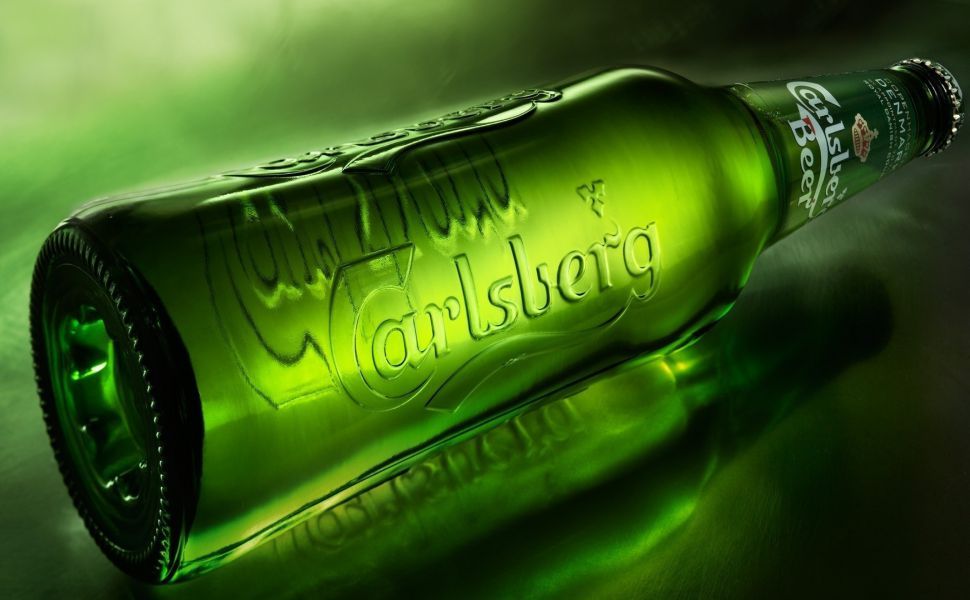 Carlsberg, one of the most widely consumed beers in the country, has the cheeky slogan "Probably The Best Beer In The World." When it comes to Carlsberg beers, the Carlsberg Elephant Strong Super Premium is perhaps the most popular option because of its high alcohol content and robust malty flavour. This beer has a dry bitterness that's quite delicious and, as the name implies, a healthy dose of alcohol that makes it great for parties.
Alcohol Consumption: Carlsberg Elephant Strong Super Premium Beer is 7%
Carlsberg All Malt Premium Beer is 5%
Tuborg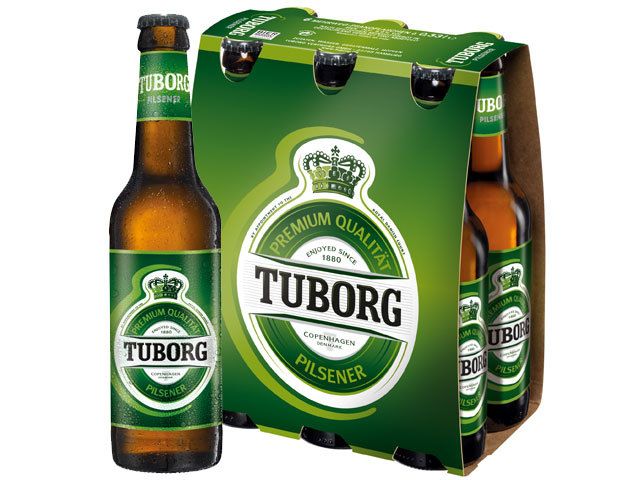 When people talk about the greatest beers in India, Tuborg is often mentioned. Since 1970, the Danish brewing firm, which was founded in 1873, has been a member of the Carlsberg Group. Frederician is the home of Tuborg, a brewery established by Philip Heyman, C. F. Tietgen, Gustav Brock, and Rudolph Puggaard. More than 30 nations across the world now stock this particular beer. Popular Tuborg flavours include the Green, Lemon, Red, and Twist varieties. Tuborg Strong is quite popular in India. If you like strong lagers, you should try Tuborg. The beer brand is originated from Denmark.
Research shows that one in six Indian beer drinkers prefers Tuborg.
Alcohol Consumption: Tuborg Strong premium – 8 % ABV
Tuborg Green – 4.6 % ABV
Note:- Consumption of Alcohol os injurious to health.
Swikriti