Hunderman Village in Kargil-All you need to know about
We were on a road trip from Srinagar to Leh and had a one night stay at Kargil since it is a long journey. Kargil is small district located around 200 km from Srinagar and 230 km from Leh. Before reaching to Kargil only picture we have in our mind that it's a war place that happened between India and Pakistan although we were wrong. We reached Kargil by evening and checked into Hotel Royal Inn Kargil.



Hotel location was very peaceful surrounded by beautiful mountains and the Suru river. There we met the hotel manager Mr. Mehraj Killough and had a brief discussion about Kargil city thereafter, the whole image of Kargil from war place to beautiful hilly place got changed. He told us that there are so many places to visit in Kargil (which we will share in our next blog) but since we had already bookings in Leh due to which we are unfortunate to explore more about Kargil, also he mentioned about the LOC Kargil which is around 10km from the main market.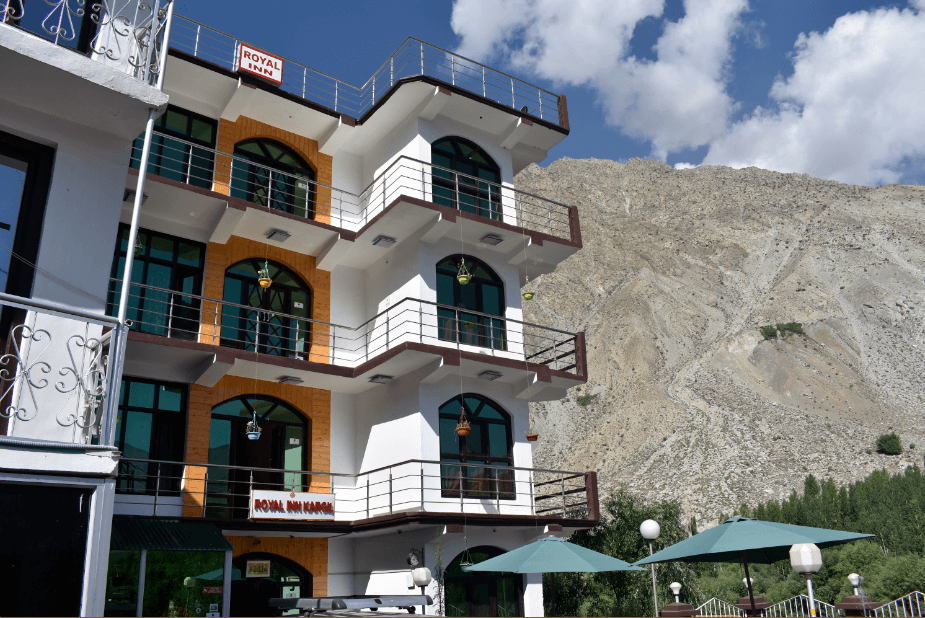 Read Blog :Dont think kargil is a war place
On next morning, we woke up early as we have to travel another 250km for Leh. We had breakfast and about to leave the hotel, we were chatting with Mr. Mehraj that we really wanted to visit LOC but couldn't do it.
Suddenly, Mr. Mehraj voice came out with hope-"No you can visit LOC right now as it is not too far!".
We told him-" will it not affect our plans?"
He told-"we will come back within 2 hours and also I am going to join you!"
We suddenly said yes to him out of excitement and he called a local driver to take us from the hotel to LOC border.
Thereafter, we started our journey to visit LOC Kargil with Mr. Mehraj. unlike Wagah Border, LOC Kargil has a rough border surrounded by mountains followed by Suru river which flows to Pakistan. There is no single Fence across the border, you can sit, relax and enjoy the beauty of mountains. As per the locals, border here is very friendly from both sides which makes this place more peaceful to visit but you will definitely feel the patriotism here after seeing how the army is serving our country in these geographical conditions. After reaching to LOC, Mr. Mehraj gave the full description about the Border also he showed Indian post which is on the last mountain of India and Pakistani post on another side of the mountain. In LOC Kargil there is a rough border in which we are in Direct Line of Sight where Pakistani army can see us. The side area of LOC is stilled covered with landmines and you can see the warning board by the military.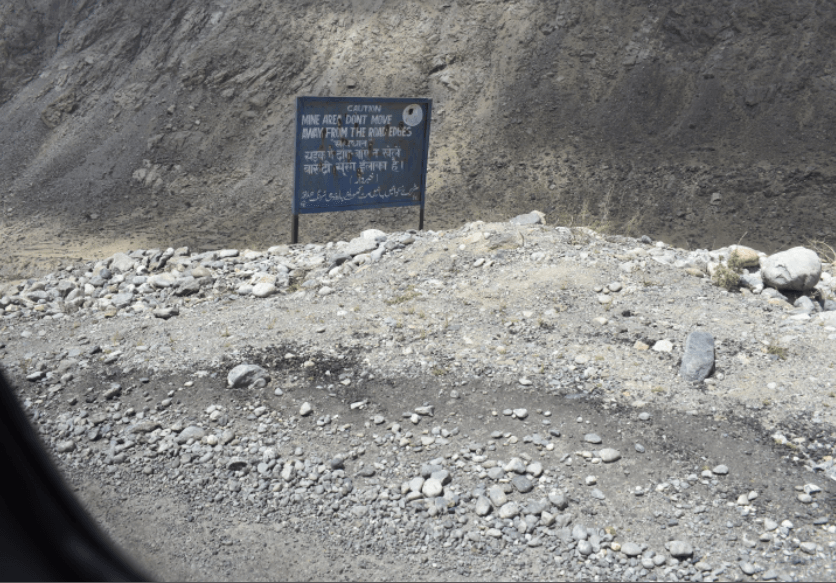 During Kargil war Pakistani army dropped a bomb at this point due to which large whole is created.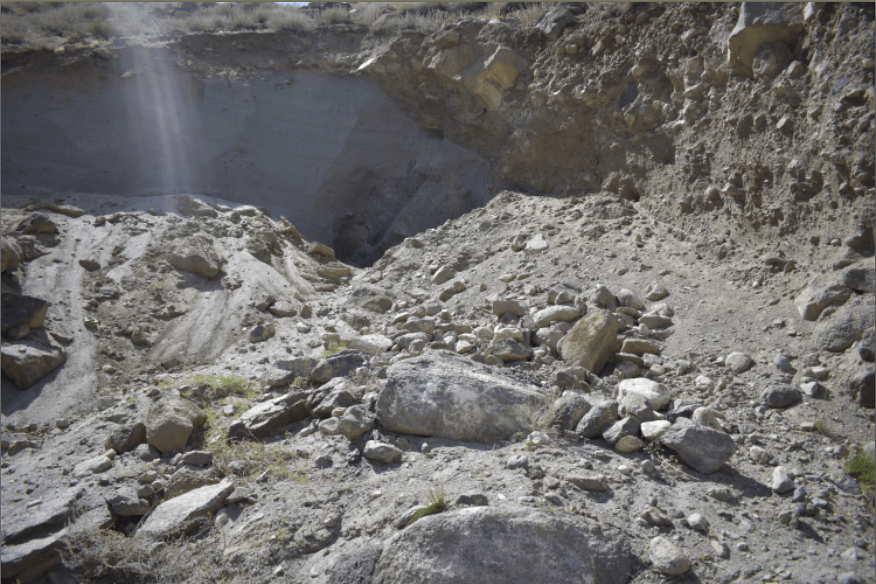 Also there is one small Mosque which is in Pakistan land and clearly visible from the Border View Point. You can use binoculars available at that point for wider visibility. Before 1971 this area was in Pakistan so people lives here have many relatives at other side of border.
In below video, you will get the view of border point. After seeing this video you can imagine how one feels after coming here.
This is the second part of border point video-
From this point, you will get the view of HUNDERMAN BROK – the last village of India. It is a small greenish village situated at the LOC. Though the population is very less but people of this village are very kind-hearted, we also got a chance to visit Gulam's family and they have given us a very warm welcome with a cup of tea and also gave the information like how tough life they are living in this type of conditions. During winters the life of villagers is very harsh as the temperature touches around -30 degree Celsius. There is a lack of an education facility in that village though there is a school you won't find many faculties there.
After having a brief discussion with MR. Gulam and his family, we returned back to Kargil.
While going back we were fortunate to see the independence day preparation at this village school.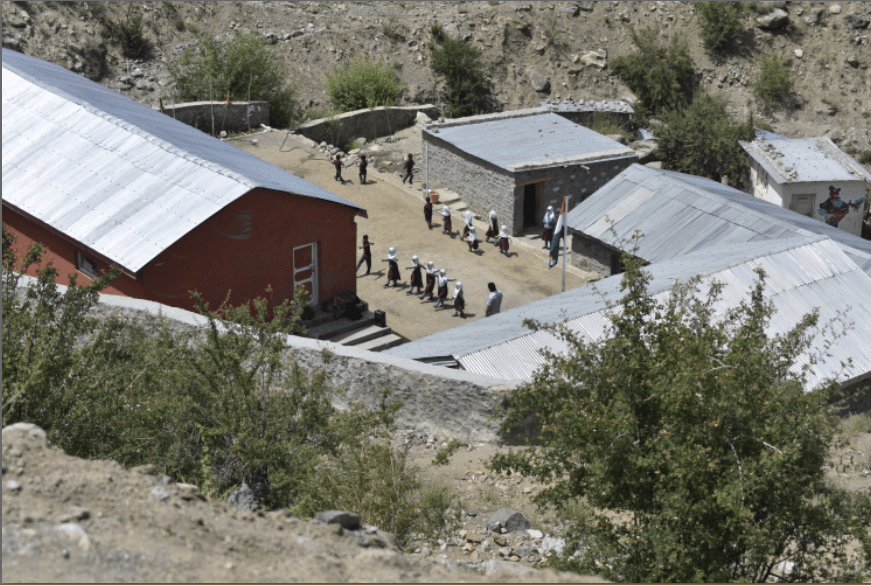 In this video, you can see the Army post at the top from HUNDERMAN village-
We can help people living in this village by providing basic needs like books, clothes and to make that place a tourist spot by spreading information so, that people can earn their live hood.
Travelers like most of us travelling to Leh via Kargil should take out time and must visit LOC and HUNDERMAN BROK village so we can feel the life of villagers living there and INDIAN ARMY protecting our Borders in these kind of conditions.
For any kind of help you want to provide to Hunderman Brok's people, you can contact MR. MEHRAJ KILLOUGH manager of hotel Royal Inn Kargil, and MR. GULAM (9419504429) village localite.
Swikriti