International Youth Day 12th August 2022 Theme- Intergenerational Solidarity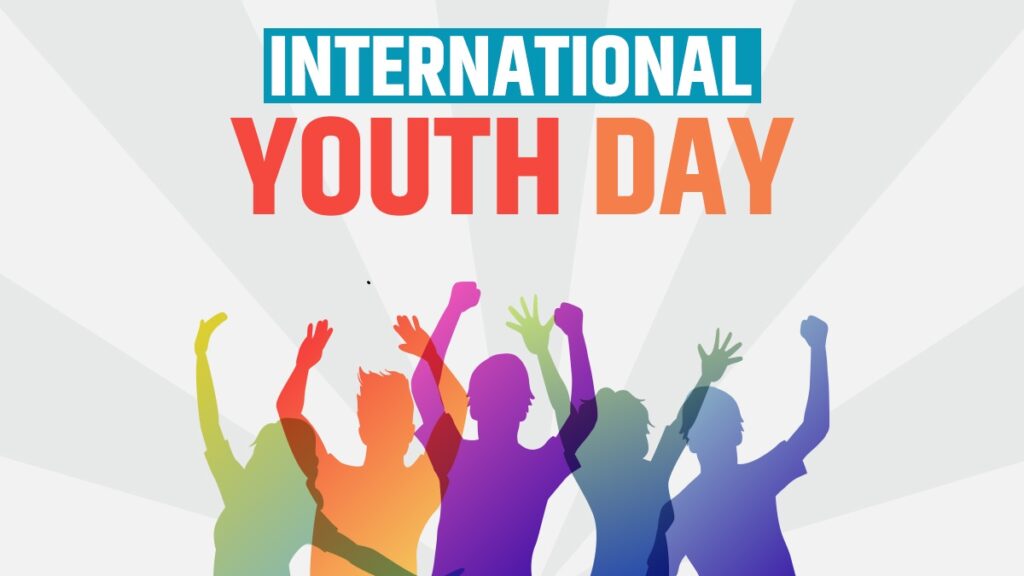 ---
International Youth Day or World Youth Day is one of the awareness days celebrated on every 12th of August. This day is celebrated to recognize the importance and hard work of the Youth and also draw attention to the cultural and legal issues surrounded by our youth. International Youth Day is one of the most important days to promote different ways to engage the young generation of our world to help them and contribute more to our communities and society.
Theme of International Youth Day 2022
This year the theme of International Youth Day 2022 is "Intergenerational Solidarity: Creating a World for All Ages"
The goal of this year's theme is to emphasize the need of collective action across generations in order to accomplish the Sustainable Development Goals and ensure that no one is left behind. The 2022 International Youth Day will also raise awareness of some of the hurdles that stand in the way of intergenerational solidarity, such as ageism, which affects both young and elderly people and has negative consequences for society as a whole.
Earlier this year, UNDESA and its partners held two side events on the topic of ageism in the workplace and politics on the sidelines of the 60th Commission for Social Development and the 11th edition of the ECOSOC Youth Forum.
In order to meet the Sustainable Development Goals (SDGs), the global community must tap into the full potential of people from all walks of life. For a sustainable future, it is essential to build Solidarity across generations. As a team, we need to work together to build effective and fair relationships and collaborations between different generations so that "no one is left behind." There are still numerous obstacles to overcome when it comes to intergenerational solidarity and care for future generations, despite the UN Secretary-recent General's appeal for renewed intergenerational solidarity, especially in Our Common Agenda.
The UN General Assembly decided to celebrate first International Youth Day on 12 August 1999 with a specific theme to highlight youth issues. Every year the United Nations decides the theme of International Youth Day which raises awareness about the challenges and problems faced by our youth.
History of International Youth day
International Youth Day was observed on 12 August which gives an opportunity for our Government to draw the attention of youth issues worldwide. Before the celebration of International Youth Day, In 1985 International Youth year was created and after 10 years some rules and guidelines were established to help people and make them work together to improve the lives of young people.
There are 15 areas which are identified for the youth concern are: "Education, Employment, Poverty, Health, The Environment, Drugs, HIV & AIDS, Young Girls and Women, Globalization, youth conflicts, communication technologies, time activities and Intergenerational relations.

In 1999 International Youth Day was created to accomplish these aims and to understand the issues of our youth. This day was created by United Nations Resolution 54/120, It is a day for people to keep in mind about these aims and to know that what they can do for the youth of our world.
Importance of International Youth Day
Youth Day is Important as it focuses on making a better world for the children with a set of priorities according to improvements in the lives of children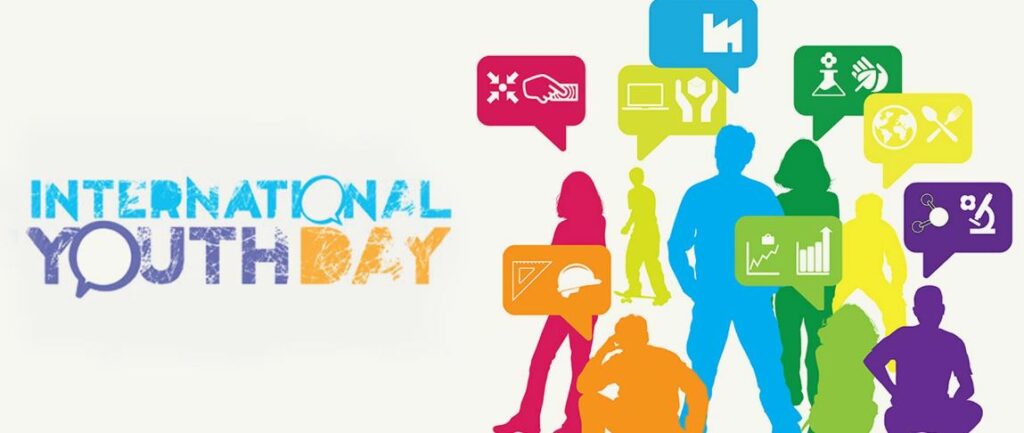 Youth Day also helps in making awareness about poverty, many of the children are hungry due to poverty they cannot afford food so it is important to raise awareness about the poverty issues.
International Youth Day sets the list of priorities which helps them to think about the important thing that can help our kids and young generations.
International Youth Day celebration
On this day different activities and events are organized all over the world. This event includes concerts, fairs, festivals, exhibitions, and even sporting events. Most of the people organize event according to the provided Theme.
Past Themes of International Youth Day
International Youth Day 2019 is "Transforming Education".
International Youth Day 2018 theme-> Safe Space for Youth
International Youth Day 2017 theme-> Youth Building Peace
International Youth Day 2016 theme-> Road to 2030: Eradicating Poverty and Achieving Sustainability
If you're planning a long distance move and looking for affordable options, we are here to introduce you to reliable and cheap long distance moving companies that will make your move a breeze. Moving can be costly, but with these budget-friendly options, you can save money without compromising on quality service. These companies specialize in long distance relocations and have a proven track record of safely transporting belongings across the country.
Swikriti Dandotia