Global Day of Parents 1st June 2023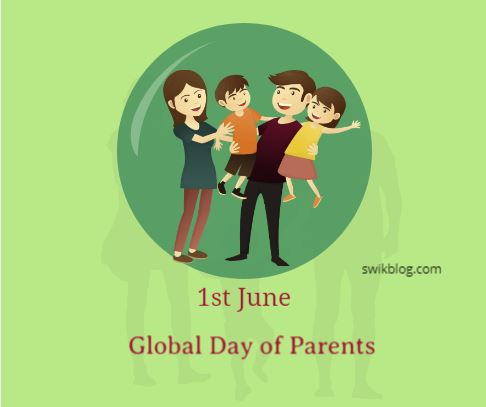 Global Day of Parents is a United Nations initiative celebrated on every 1st of June. This day is celebrated to appreciate all the parents around the world for their selfless commitment and lifelong sacrifice to nurture this relationship. This day was proclaimed by the United General Assembly in 2012 to honor all the parents around the world.
The purpose of celebrating this day is to recognize the vital role of both the parent's mother and father in caring and teaching their children. Global Day of Parents is a time to underline this reality and foster positive parenting values around the world.
Since 1980, the essential role of the family has gradually come to the attention of the international community. The United Nations General Assembly has adopted numerous resolutions and declared the International Year of the Family and the Universal Day of Children. In 2012 the General Assembly proclaimed the 1st of June as the Global Day of Parents annually.
The Global Parents' Day emphasizes the vital role of parents in children's education and acknowledges that the primary responsibility of the family lies in child care and safety. Children must grow up in a family environment and an atmosphere of happiness, love, and understanding for their entire, harmonious development of personality.
During COVID-19 families bear the most burden of a pandemic. s family anchors and the foundation of groups and communities, parents are responsible for protecting their family members from harm, caring for out-of-school children, and, at the same time, continuing their responsibilities in the workplace. The health, education and emotional well-being of children is at risk without support from parents.
To order to facilitate child health and wellbeing, businesses and organizations are best prepared to implement family-friendly working policies and procedures and provide structured resources for workers. As the COVID-19 pandemic continues to exponentially increase it is essential for working families to have less harmful consequences for children, technical note from UNICEF, ILO, and UN Women on family-friendly policies and other good working-level practices in connection with COVID-19.
Swikriti Dandotia