Beijing's second wave fear following new confirmed cases of COVID-19 found on the wholesale agricultural products market
Beijing's Haidian District Authority reported on Saturday that, after an asymptomatic COVID-19 case has been discovered from the market, Yuquandong commodities market will be temporarily closed.The Beijing market sells various daily commodities including clothes, paperwork, fruit and vegetables, in Beijing 's northwest district of Haidian.
Beijing reported on Friday four new confirmed cases of COVID-19 from 4 to 12 pm, totalling seven cases confirmed on Thursday and Friday, all with close contact with the just-closed wholesale agricultural produce market of Xinfadi in the city of Fengtai.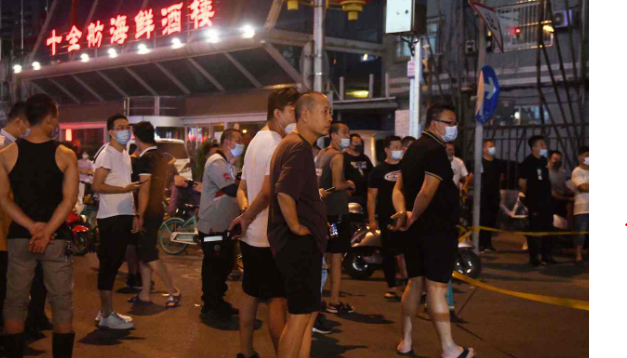 Four residential streets were shown as medium risk areas in Beijing's three districts of Fengtai, Fangshan and Xicheng on the national novel coronavirus prevention and control application until Saturday afternoon.
On Saturday morning in response to the emergence of new local COVID-19 cases in the capital city over the last two days, Beijing temporarily closed the wholesaler Xinfadi market of agricultural products in Fengtai.
After more than 50 days following the first cases of coronavirus in the city ,an area of Chinese capital Beijing was put under strict lockdown.
The outbreak was linked to the largest wholesale market in the city.A total of 45 people of 517 tested positive for Covid-19 on the Xinfadi sector, a district official said. None showed symptoms.Lockdowns in 11 neighborhoods were imposed, and 10,000 market workers were tested.