Friendly Borders of India
Have you ever thought of stepping out from one country to another by just crossing a line of a border?
Well crossing a line of the border will give you a thrilling experience when you are an at the line of demarcation everything will be same the trees, the land, and the people but only one step you will be called as an outsider or a foreigner.
As India is the largest nation in South Asia and share territorial border with seven countries. Let's read in detail about these friendly borders.
INDO-CHINA BORDER AT TAWANG:-
This border is famous for the reason DALAI LAMA entered India after escaping from Tibet and Chinese army through Bum La pass. Tawang is a small district located in Arunachal Pradesh. India shares border with China at 37km from Tawang. Border checkpoint situated at Bum La Pass which is 15200 above sea level. At Bum La border there is an auditorium to hold cultural program twice a year in which both Indian and Chinese participants perform. To visit Bum La border you just need to take permission of the district administration after providing them valid Id proof. Till 1pm entries are allowed to this pass.
How to reach:-
Nearest city:- Guwahati railway station and airport is approx 477 km from Tawang. One can take a cab or bus to reach Bhalukpong and proceed to Tawang from there.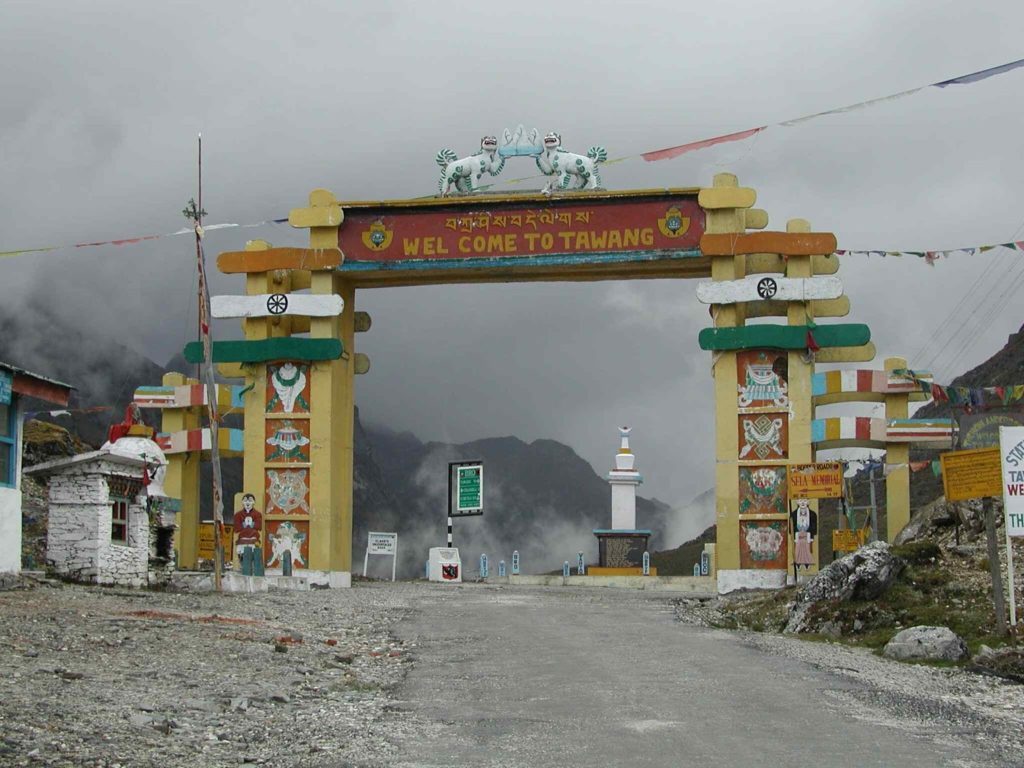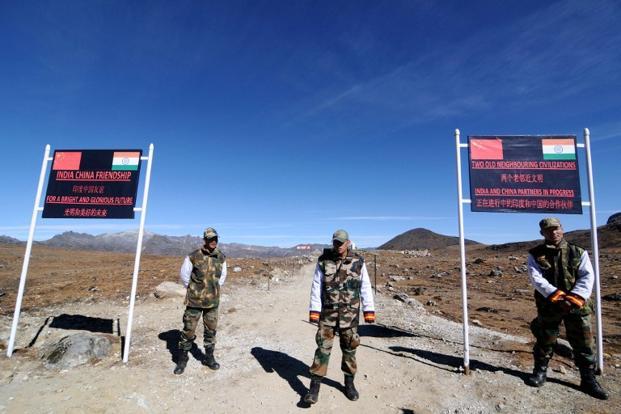 INDO – BHUTAN BORDER AT PHUNTSHOLING:-
Indo-Bhutan at Phuntsholing is an international border of 699km and it is the friendliest border at the subcontinent of India. The border of India and Bhutan is separated with a single wall as there is one entry point between these two countries. This entry point connects Jaigon of West Bengal in India and Phuntsholing, in South West Bhutan. Citizens of India would not require a visa to enter in Bhutan but have to show their valid ID proof- preferably a passport or voter Id card.
How to reach:
Nearest city:-Bagdogra 164 km by road from Phuntsholing.Once can reach to Bagdogra by flight route or by road from Delhi and Kolkata.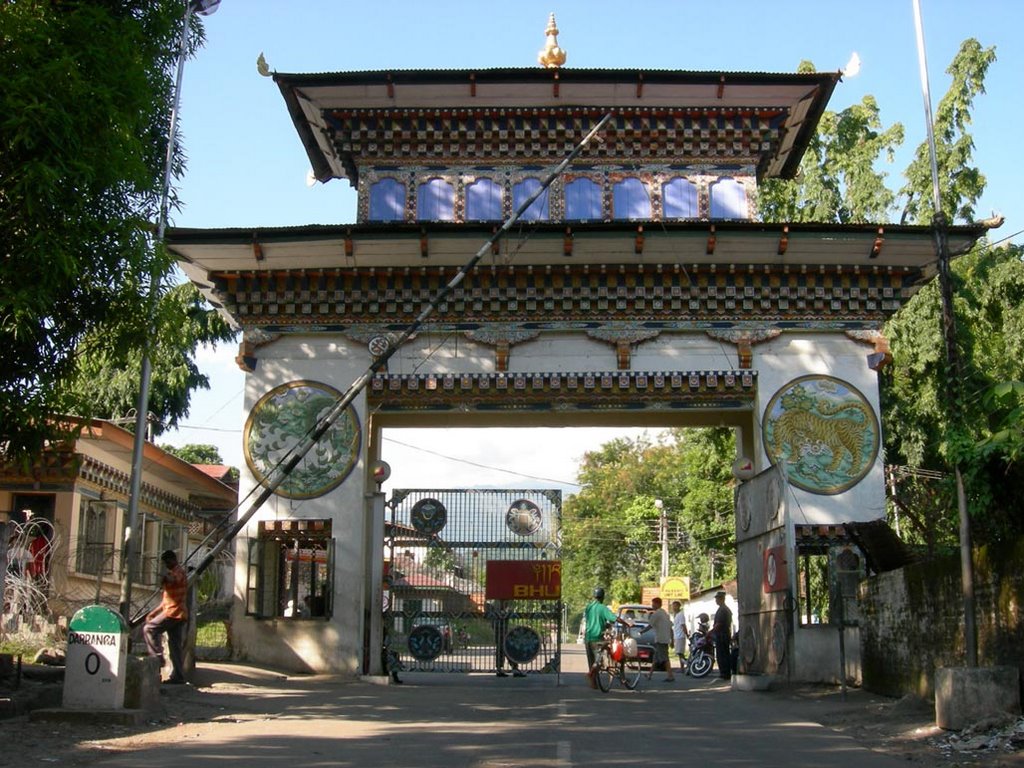 INDO-NEPAL BORDER AT DHANGADI:-
Indo- Nepal border at Dhangadi is a very friendly Border. You don't even require a visa to visit this beautiful Nation same this applies on the citizens of Nepal. This border post is also one of the most used trade routes between India and Nepal.T he Dhangadhi entry point is open from 5 am to 8 pm for all modes of transportation. Let's take a look in this picture which shows the Indo-Nepal Border.
How to reach:-
Nearest city:- Rampur is the nearest station for DHANGADI. You can reach Rampur by Train or Bus which is available from both Delhi and Lucknow. Also, you can choose barely as another option as it is only 120 km from Dhangadi border.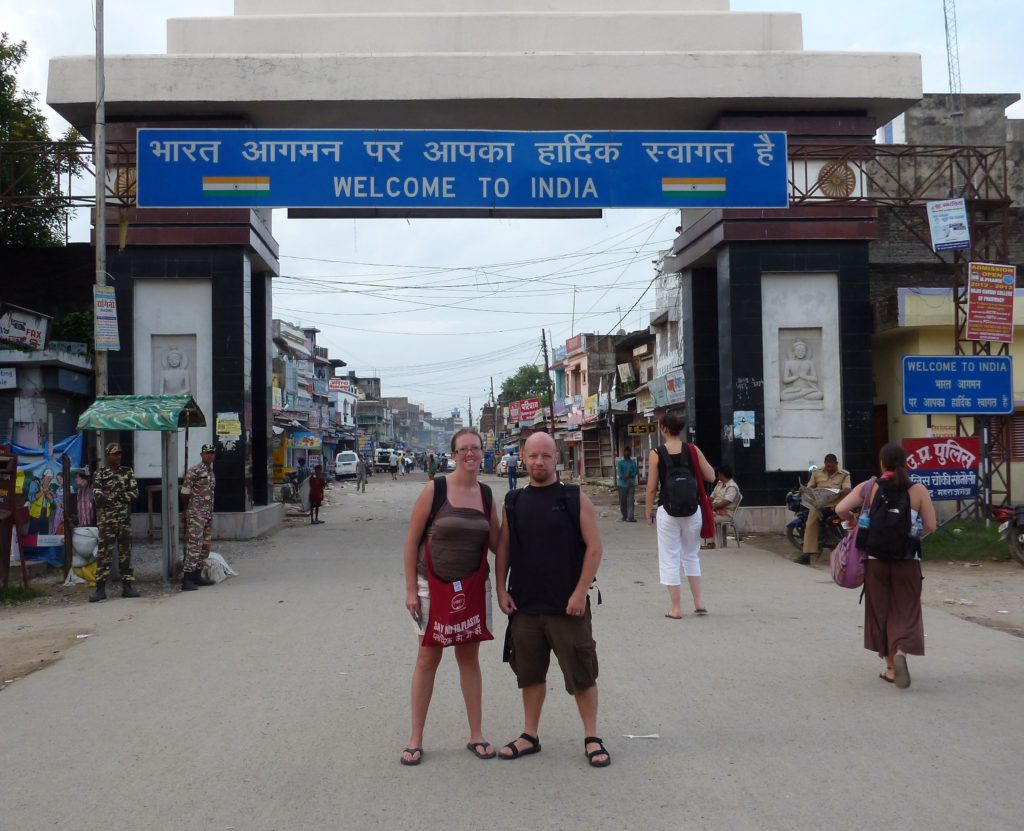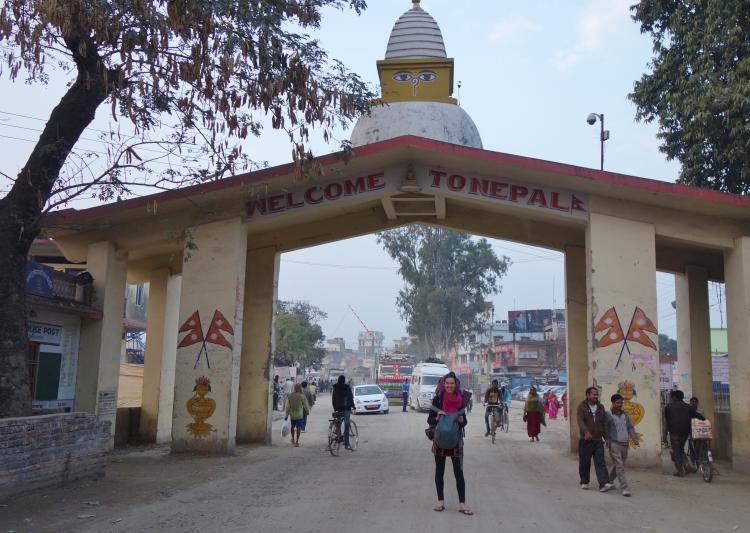 INDO-MYANMAR BORDER AT MOREH:-
Indo-Myanmar Border at Moreh which is an international border of around 1600kms along 4 Northeast Indian states- Arunachal Pradesh, Nagaland, Mizoram, and Manipur. Many ethnic communities live on this border region but to enter in Myanmar from India you will need a visa from the embassy and a border crossing permit through the official travel agent. This is one of the most adventurous border road and a most memorable border crossing which attract tourist and biker from all over the world.
How to reach:-
Nearest city:- Moreh( comes in Tengnoupal district in the Indian state of Manipur).Dimapur railway station is the best way to reach here. It is just 309 km from Moreh. From Dimapur, you can proceed to Imphal and then to more by cab or bus.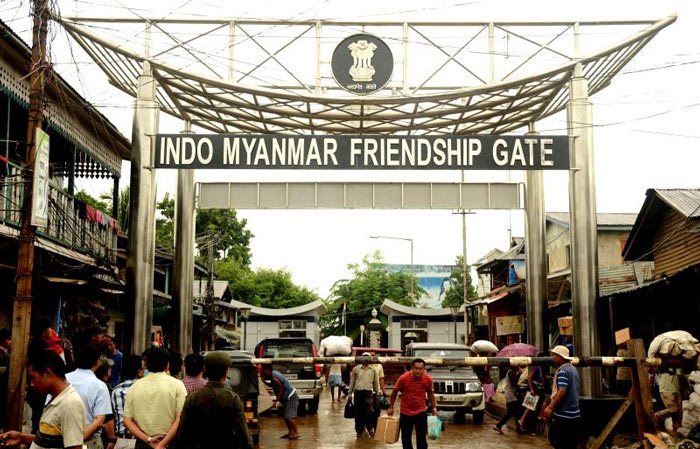 INDO-CHINA BORDER AT NATHULA PASS:-
Indo-China Border at Nathula pass is a mountain pass in the Himalayas. This border connects Sikkim, Indian State with China. Nathula pass is the biggest tourist attraction place in India and it is one of the three open post borders of China. It is also one of a passage to Kailash Mansarovar Yatra. Currently, this border is closed for public due to an ongoing situation between India and China. To cross this border you will need a permit.
How to reach:-
Nearest city: – Gangtok,  52km from Nathula pass. One can reach to Bagdogra by Flight or Bus from Kolkata then from here you can take cab/bus to reach Gangtok and Nathula pass.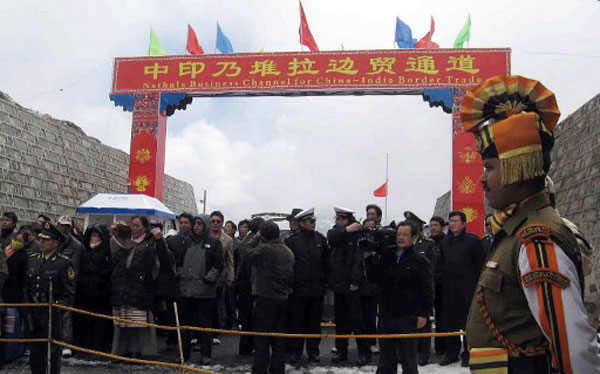 INDO-BANGLADESH BORDER AT BONGAON:-
The border of Indo-Bangladesh is situated at Bongaon which is considered as a huge border of India as it connects 5 Indian States- West Bengal, Assam, Meghalaya, Tripura, and Mizoram. The border at Bongaon in West Bengal is the closest to Kolkata. If you want the simplest entry to Bangladesh by land then take Maitri Express from Kolkata to Dhaka which passes through this route. Bongaon is the last railway line of the Indian state. You will need a special visa and immigration check on both sides of the border.
How to reach:-
Nearest city:-Kolkata 77kms from Bongaon.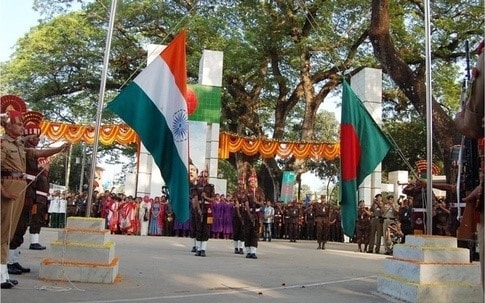 INDO-PAKISTAN WAGAH BORDER:-
One of the most famous and tourist attraction border is India-Pakistan Wagah border. Everyday BSF and Pakistan Rangers have "Lowering of Flag" Ceremony from both sides with an energetic parade at evening from 5pm onwards. The crowd from both sides cheers and chants their country slogans. The atmosphere at Wagah Border is energetic as well as patriotic. From the Wagah border, Indians can see a glimpse of Lahore city. Famous railway station Atari is also situated at this border. It is also a trade route for both the countries vehicles from both the sides are allowed to enter with a valid permit. At this border, the farms of villagers are in some part of India and in Pakistan.
How to reach:-
Nearest city: – Amritsar 28 km from Wagah border
Lahore 22kms from Wagah border.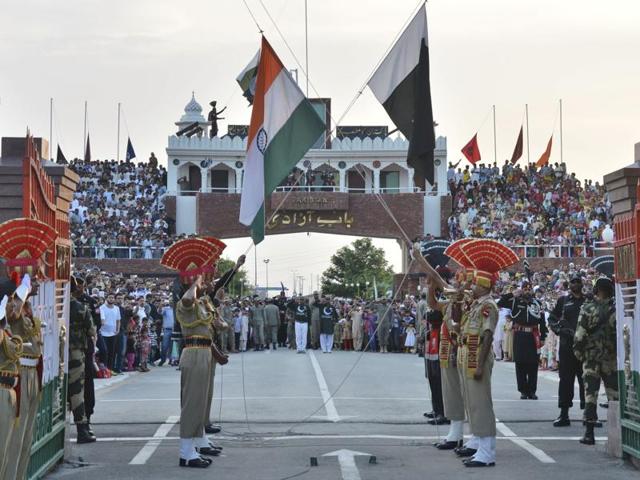 Travelling has no boundaries, no borders and frontiers it is infinite. So next time when you plan your trip don't miss these borders!!
Swikriti