Katasraj Temple-Last mark of Lord Shiva
Lord Shiva's power is everywhere, whether it is India or Pakistan!

We are talking about a very ancient historical place renowned for Lord Shiva's philosophies. As for the great Hindu Epic, after the death of his wife the god Sati ,Shiva sheds into a rain of tears that led to the formation of two holy Ponds-one at Pushkar-Raj near Ajmer and the other at Katas-Raj near Punjab province in Pakistan.
The word Katas derived from Sanskrit word Ketaksha which means "raining eyes". In the epic "MAHABHARAT" the significance of Katas Raj is mentioned.
The seven-shrine temple complex is situated around Katas Lake, deemed sacred by multi-faith pilgrims. Katas Raj is one of the most significant Hindu pilgrimage centers in Pakistan, a complex of ancient temples. The region is also known for its Buddhist remains and architecture besides the ancient Hindu temples.
There is another Mythological belief that Pandawas of "MAHABHARAT" spent four out of thirteen years of their exile at this site. And also later Lord Krishna laid the foundation of this Temple with his Hand-made Shivling. As per the old myth first shiva- ling( shivling ) was in Katas.
IT'S-A 1500 YEARS OLD TEMPLE!
Katas Raj Temple is one of the oldest and most historic temples in the world.Katas Raj Temple is dedicated to Lord Shiva, situated in Chakwal in the Punjab province of Pakistan. It is one of the most famous holy sites of the Hindus in Pakistan and is still worshiped by both the Indian and Pakistani Hindu sects.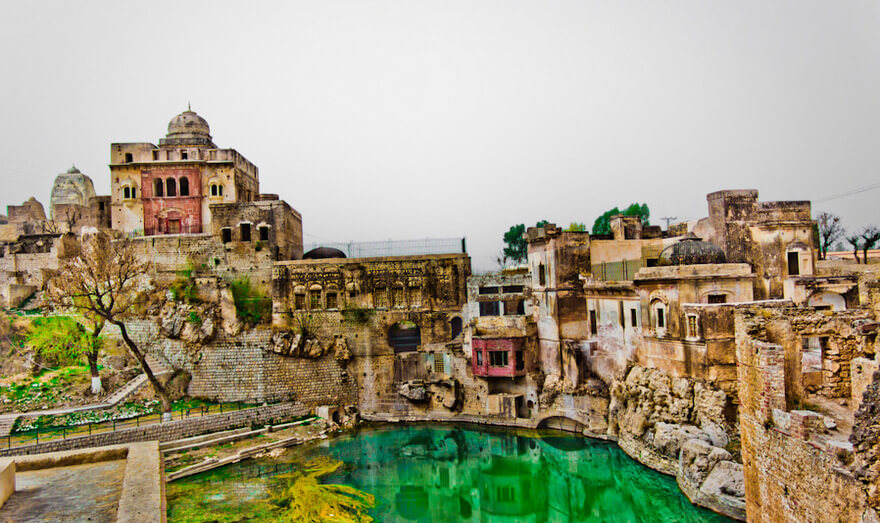 Katas Raj temple is known for its unique construction and design which gives it an attractive look towards people. After looking at the temple you will get the feel of rich old ancient heritage.
On the occasion of Mahashivratri many Pakistan Hindu's visit this sacred place to worship and seek blessings of Lord Shiva.