THE LAND OF TIGERS- BANDHAVGARH!
 I will start the description of one of famous National Park with below quote written at the exit gate of park.
Please don't be disappoint if you have not seen us, because we have seen you- BANDHAVGARH TIGERS!!!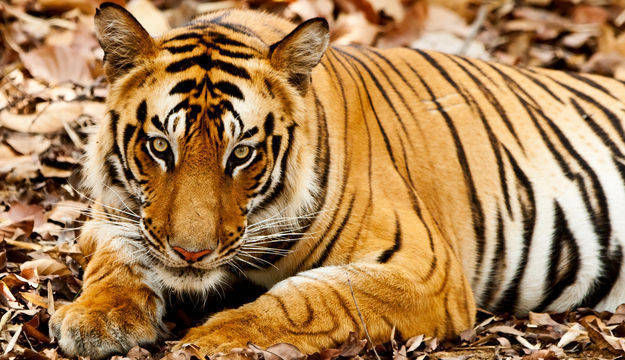 One of the best wildlife sanctuaries in Indian State Madhya Pradesh is Bandhavgarh National Park. The park is spread around 440 km and is comparatively smaller to other wildlife reserves. The population of tiger in this park is the highest in India. The name Bandhavgarh comes from the most noticeable hillock of the region of Umaria. This park also host a large breeding population. In former times the park was known as the hunting reserve of the royal family of Rewa, the recreation center involves the territory where the primary white tigers were found in nature. Since last 50 years no white tigers have been spoted in wildlife and it is believed that less than a dozen have been seen in India, but when white tigers are spotted it was right here in 'Bandhavgarh'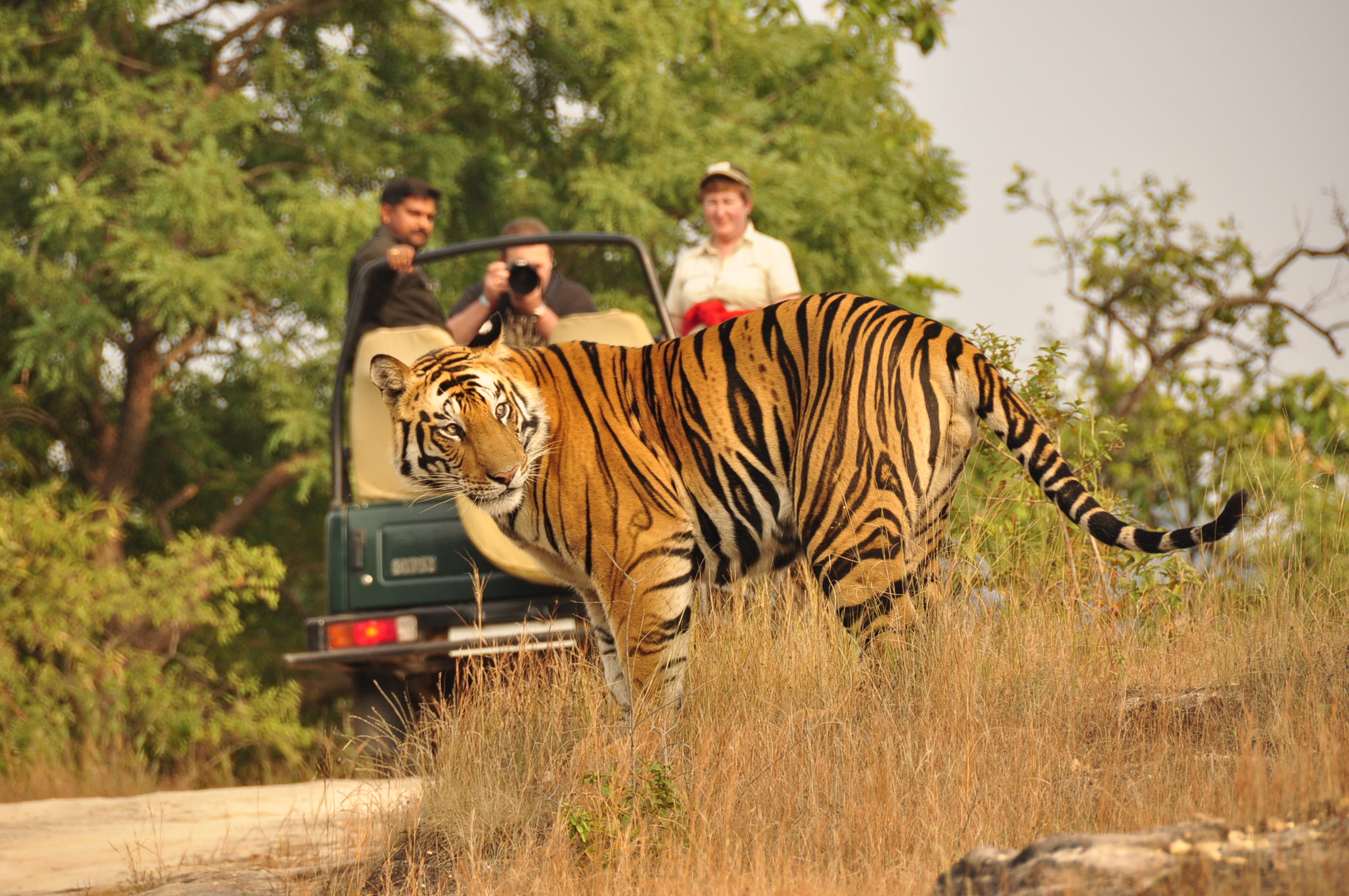 Generally, you have to go to jungle for watching tigers but if you are in Bandhavgarh you can easily see tigers walking on main roads.
Bandhavgarh Umaria  highway road
"Such as the population of tigers in Bandhavgarh, even the unluckiest person can see tigers."
As per the wildlife sanctuary guidelines only 20% of the park is viewable for safari, so sometimes you may feel disappointed for not watching any tigers.
Let's read the History of Bandhavgarh:-
During the 14th century Bandhavgarh was famous for hunting village and at that time no one thought that only a few tigers will be left in future. In 1972 before wildlife protection Act, Bandhavgarh was declared National Park In 1968.  In 1973 tiger protection Act was started to save the tigers and in some time Bandhavgarh became the Tigers Land and now Bandhavgarh celebrates the golden 50 years of  The National park.
During the time of hunting,  From 1966 to 198 there was one female tiger of Bandhavgarh named  "Sita"  who gave birth to 6 cups and from then the tiger tourism was started, with the support of most famous tiger "Charger" who was mainly known for his aggressive behaviour. Many wildlife film maker made a documentary on Sita and Charger. And after that B2 Tiger( Sundar)was the main Attraction of Bandhavgarh National Park.

Now i will tell you some important things about Bandhavgarh National Park.
This park is divided into three major zones in which visitors can enjoy the jeep safari rides and the zones are:-
Tala zone (Gate 1)
Magdhi zone (Gate 2)
Khitauli zone ( Gate 3)
Note: Every zone have different entry gate and according to the rule of National Park  no one can change the zone after the allotment of zone, except if you have full day permit.
Out of which the major chances of seeing tiger is in Tala and Magdhi zone. These two zone attracts the major number of tourist for watching tigers..
      Tala zone video
For sightseeing tourists can book safari tickets online for Morning and Evening Safari or you can take full day permit. Another option is you can book your tickets through the office in Bandhavgarh. Click below to book tickets.
https://forest.mponline.gov.in/
SAFARI TIMINGS:-
Winter Timings:
Morning – 6:00-11:00am (5hrs)
Afternoon – 3:00-6:00pm (3hrs)
Summer Timings:
Morning – 5:30-10:30am (5hrs)
Afternoon – 3:30-6:30pm (3hrs)
The Bandhavgarh National Park is closed from July to October. During the Mid of October parks gets reopen and you can enjoy the safari.

The charge of safari is 5000/- Rs.( 6 seater Sharing Gypsy).
Or you can book whole vehicle.




How to reach:-
Nearest road and railway connectivity – Umaria 35km , Katni 100km  and Jabalpur 165 km from Bandhavgarh
Best time for Safari:-
The best time which I recommend to do is early morning safari because the chances of seeing tiger is more and you'll love the beauty of jungle along with sunrise.
BELOW ARE THE TWO BEST HOTELS IN BANDHAVGARH WHICH I RECOMMEND:
If you want stay in jungle there are some best hotels which are situated near the jungle and Tala zone .
White Tiger Resort
It is a MP tourism hotel and it is situated near the Tala zone and it is very beautiful and a peaceful place to stay. You can book this hotel through the MP tourism website or hotel website. http://www.mptourism.com/  or other hotel booking sites.
To know about the best MP Tourism resorts close to wildlife read this article BEST MP TOURISM RESORTS CLOSE TO WILDLIFE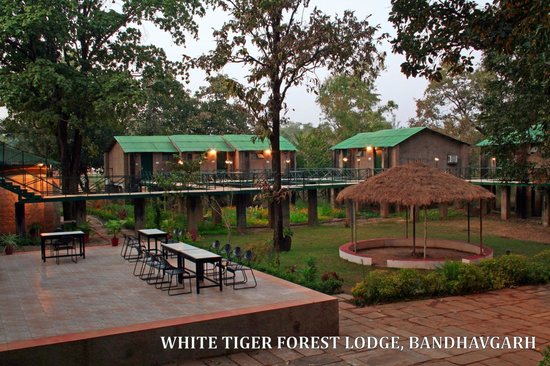 Tree House Hideway ( Pugdundee Safari)
If you want to stay at luxurious place this tree house (pugdundee) is the best place to stay.The viewpoint of tree houses is grunge and strong looking yet the entryway opens to adequate style supplementing the outside world.
http://www.treehousehideaway.com/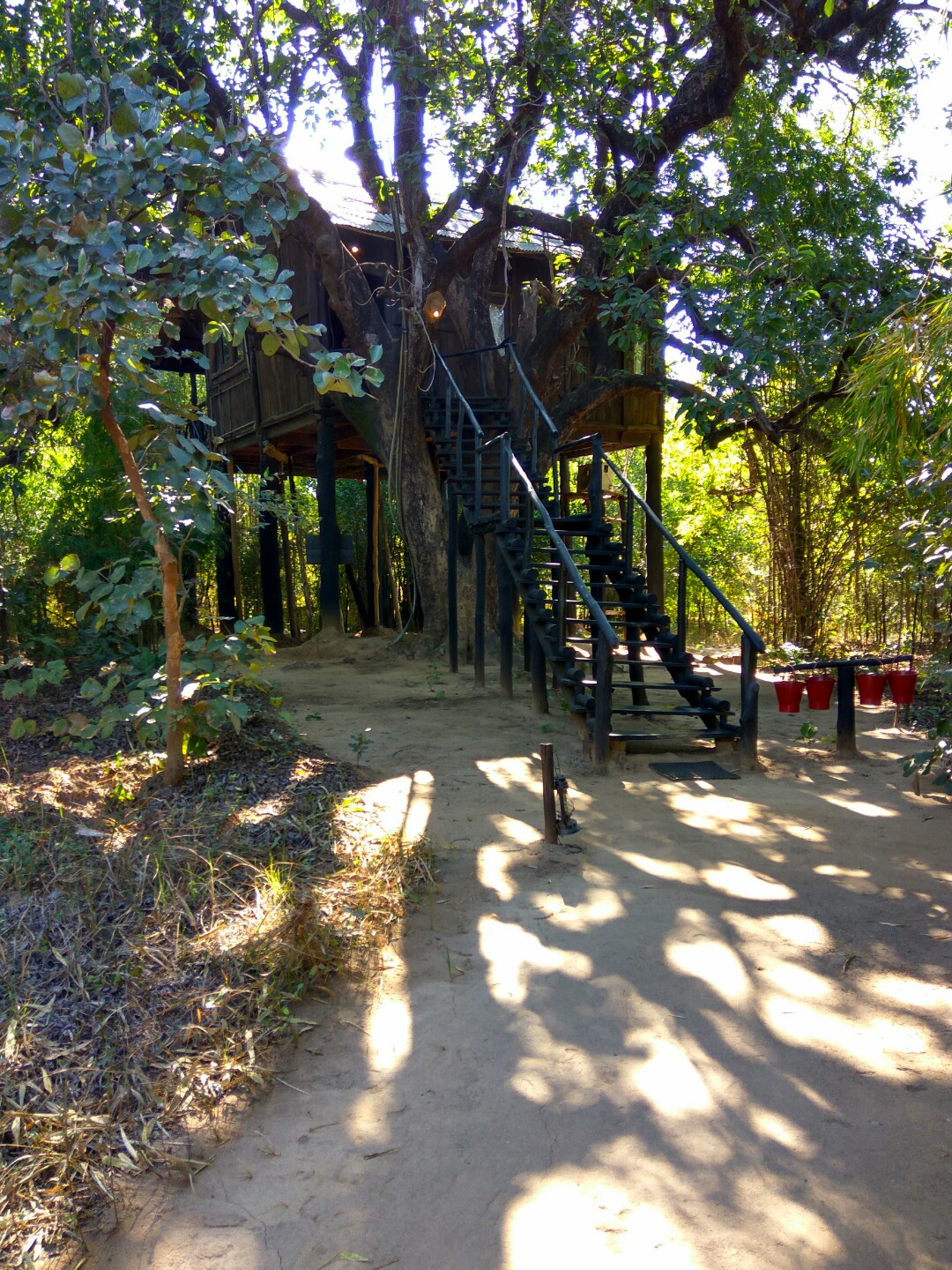 Apart from these two there are many reasonable hotels and resorts which are situated near the jungle.
It is one of the best National Park in which you can feel the scenic beauty of jungle along with the tiger roars and If you want to revive the childhood memories of JUNGLE BOOK then I will recommend you to visit this National  park once in your life
So this Summer plan Thrill and adventure trip to Bandhavgarh with your family and enjoy the sightseeing of tigers!!
-Swikriti Dandotia