23rd Uttarakhand  Foundation Day 9th November 2023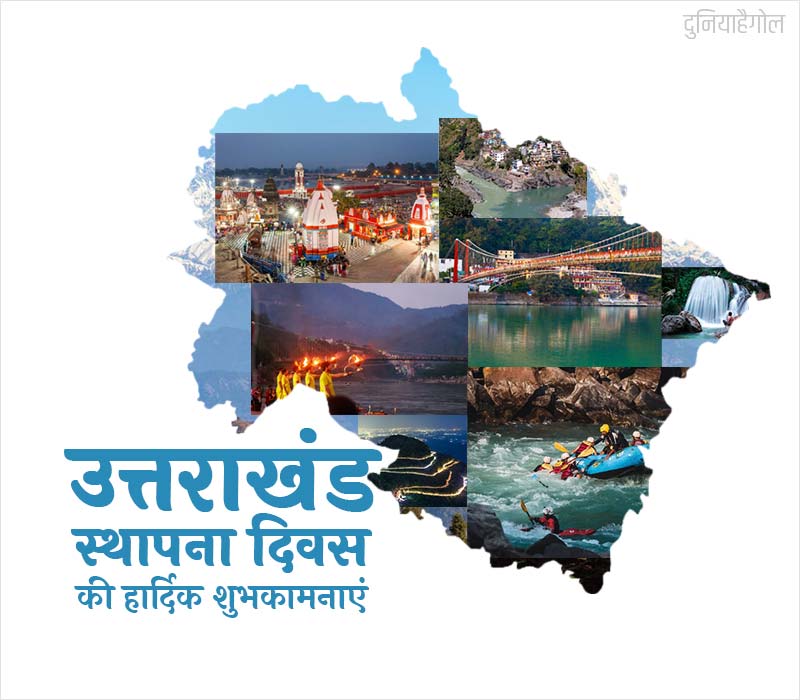 The state of Uttarakhand celebrates Uttarakhand Day or Uttarakhand Diwas as its founding day in 2022. Every year, November 9 is designated as the day. Uttarakhand state was created by the separation of Uttar Pradesh on November 9, 2000.
The Uttarakhand state is home to a variety of glaciers, rivers, thick forested areas, and snow-capped Himalayan peaks. The Char Dham of Uttarakhand, which consists of the four most respected and holy Hindu temples, is also located there. Kedarnath, Gangotri, Badrinath, and Yamanotri. Dehradun serves as the state capital while Gairsain serves as the winter capital.
The state was formerly known as Uttaranchal, but in 2007 its name was changed to Uttarakhand. The state is situated in the northern region and is covered in Himalayan mountains. In terms of population and size, it is a relatively small state in India, but it is rich in both nature and culture.
The name Uttarakhand, which translates to "Northern Land," is derived from the Sanskrit terms uttarab, which means "north," and khaa, which means "land" or "an region." Early Hindu texts refer to the area as "Kedarkhand," which includes modern-day Garhwal, and "Manaskhand" (present day Kumaon). The middle section of the Indian Himalayas was known as Uttarakhand in the ancient Puranic language.
The state of Uttarakhand is separated into two geographical regions, Garhwal and Kumaon, where these two Pahari ethnic groups make up the majority of the populations. This day honors the uniqueness of the state, which is made up of the two main Pahari people groups, the Garhwali and Kumaoni. Even though Hindi is the state's official language, Garhwali and Kumaoni are also commonly used, therefore, in accordance with the Indian constitution, these pahari languages are also regarded as a dialect of Hindi. The people of Uttarakhand get the opportunity to proudly showcase their culture and traditions on this day.
Swikriti