All You Need To Know About Custard Apple
Be like a Custard Apple looks hard outside, but very sweet from inside!!
When the autumn season starts we all eagerly wait for a fruit "sweet apple or custard apple" which only comes for 2 to 3 months. Sweet Apple or Custard Apple is a seasonal mouthwatering fruit which is proved so nutritional to our health.
Sugar Apple has many names like Sweetsop, Custard Apple, Sharifa and Sitafal which we call in our local language. A pale green color fruit having white sweet taste inside with seeds and unique among all the fruits which you ate every day.
I cannot exactly say that from where this fruit had come but it is a tropical and native fruit that grows in the Americas as well as the West Indies. Some Spanish traders brought to Asia where it got the name "ate" and still known as Bengali ata and Nepalese ata in Bengal and Nepal. After that, cultivation of this fruit started in India which came to be known as Custard Apple as the taste of this fruit is just like custard and it is known one of the most loveable and eatable fruit during the season.
Climatic condition for Custard Apple:-
It is mainly flourishing in dry and hot climatic conditions as it requires light soil and sloppy hills to grow. Custard Apple is raised from seeds to fruit in about 3-4 yrs. The flower comes from April to May and flourishes into fruit between August and November.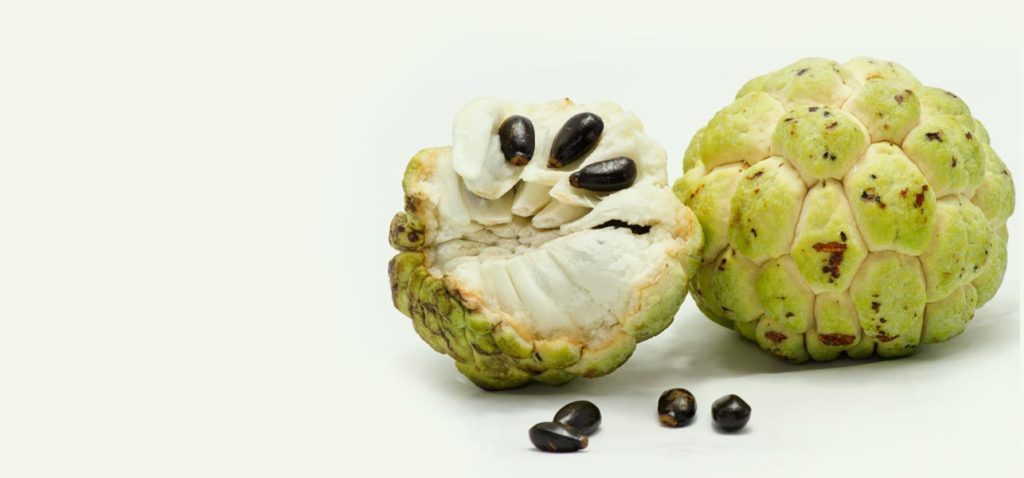 There is one story behind the name of this fruit in India people say that during the Vanvas of Shri Ram and Sita. Sitaji loved this fruit so much that Shri ram kept the name of fruit as "Sitafal" that's why local people in India called it "Sitafal".
Besides the story Sitafal or Custard Apple, it has many health benefits as these are an excellent source of minerals vitamins which have been proved medicinal, nutritive and therapeutic in nature. So, let's read the benefit of Sitafal:-
Strong healthy bones:-
Custard apple is full of calcium and magnesium which makes are bone healthy and strong. It also helps to maintain our bones and as well as help us to increase our bone density.

Best time to eat Custard Apple
Eating Custard Apple 30 minutes before your dinner, lunch, etc. It helps you to boost your digestion. Custard apples are classified as a cooling fruit, So it is best not to eat them when the weather is cool, or when you are suffering from any illness.
Custard apples come in the market for a very short duration, So let's have it as much as we can!!.